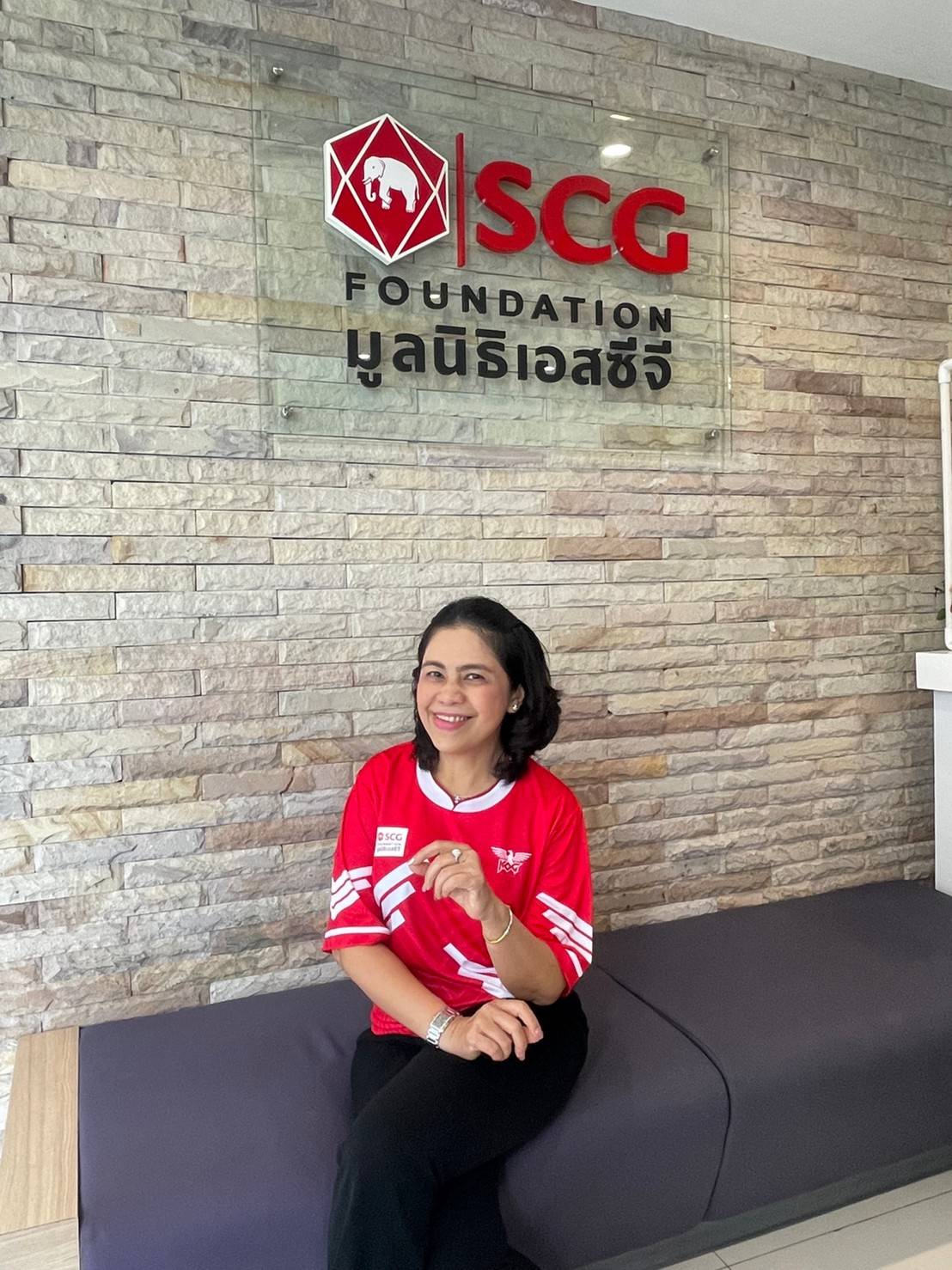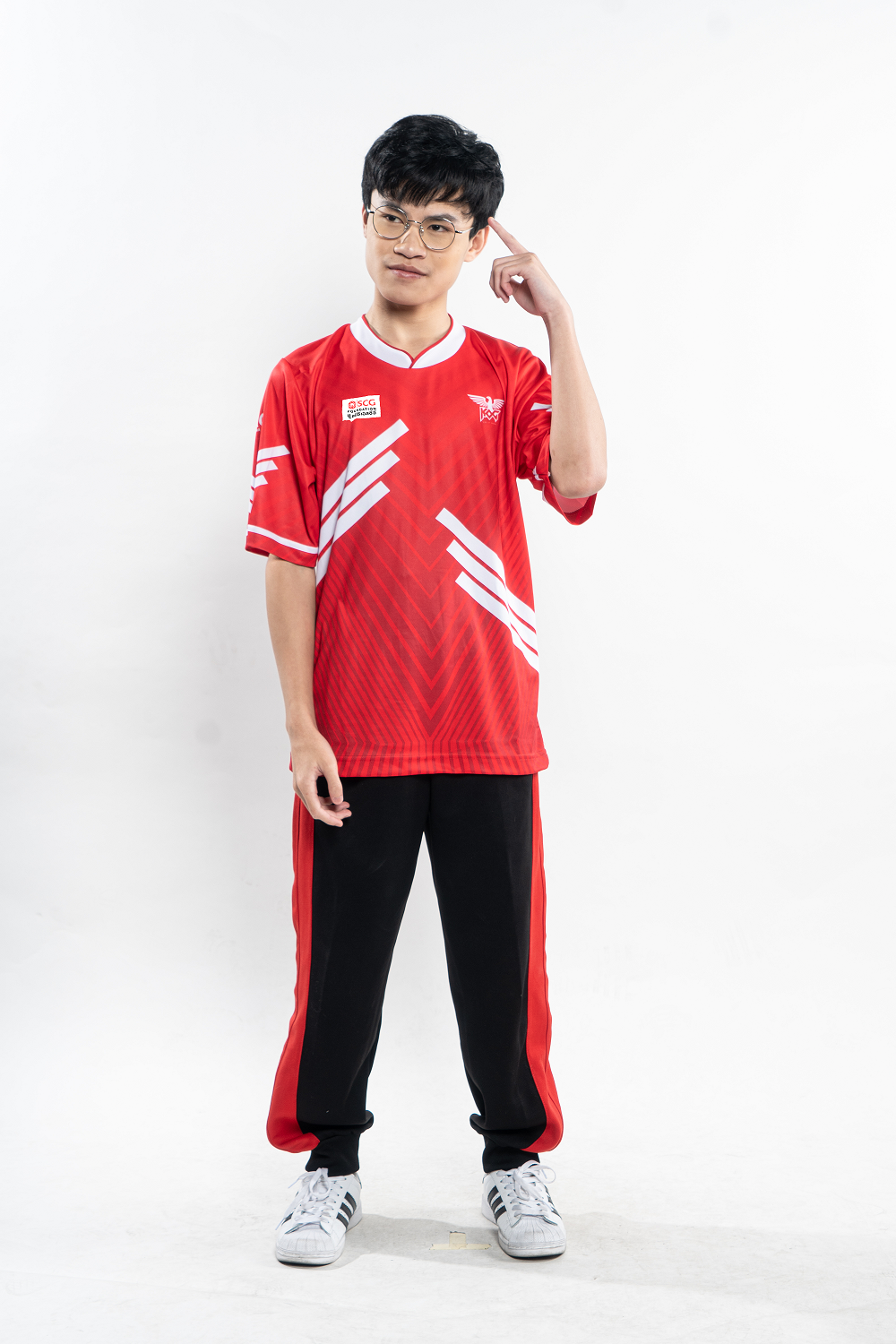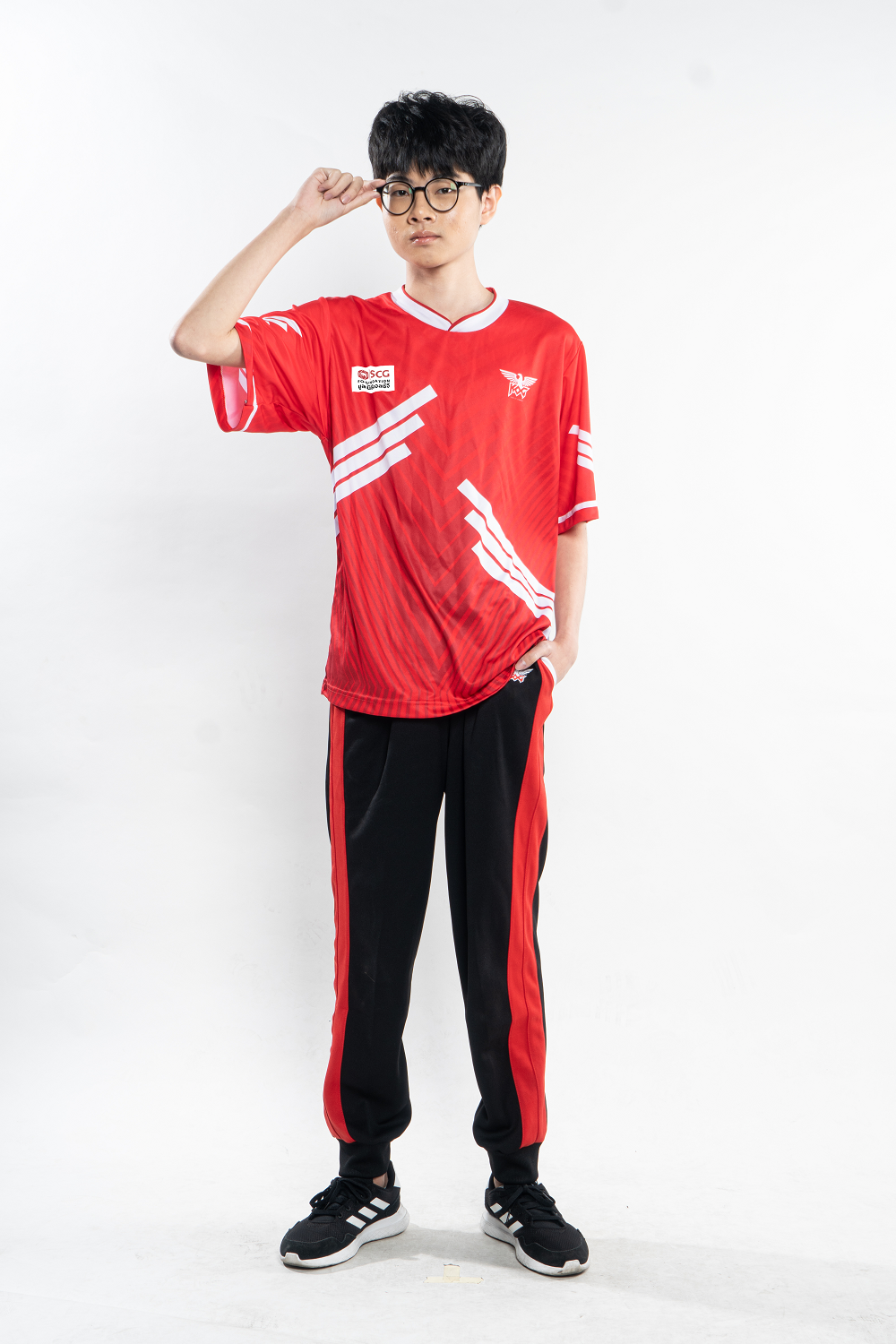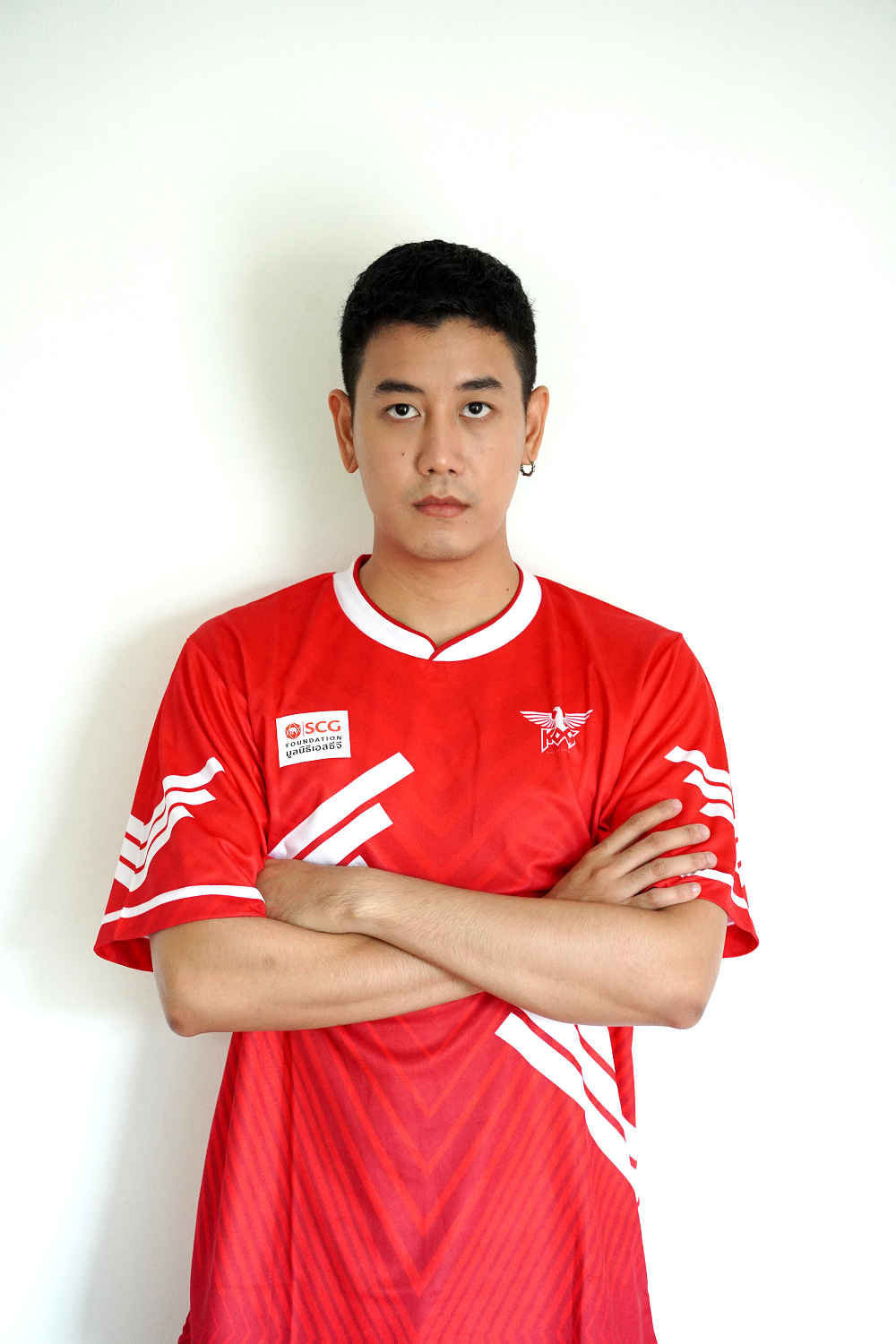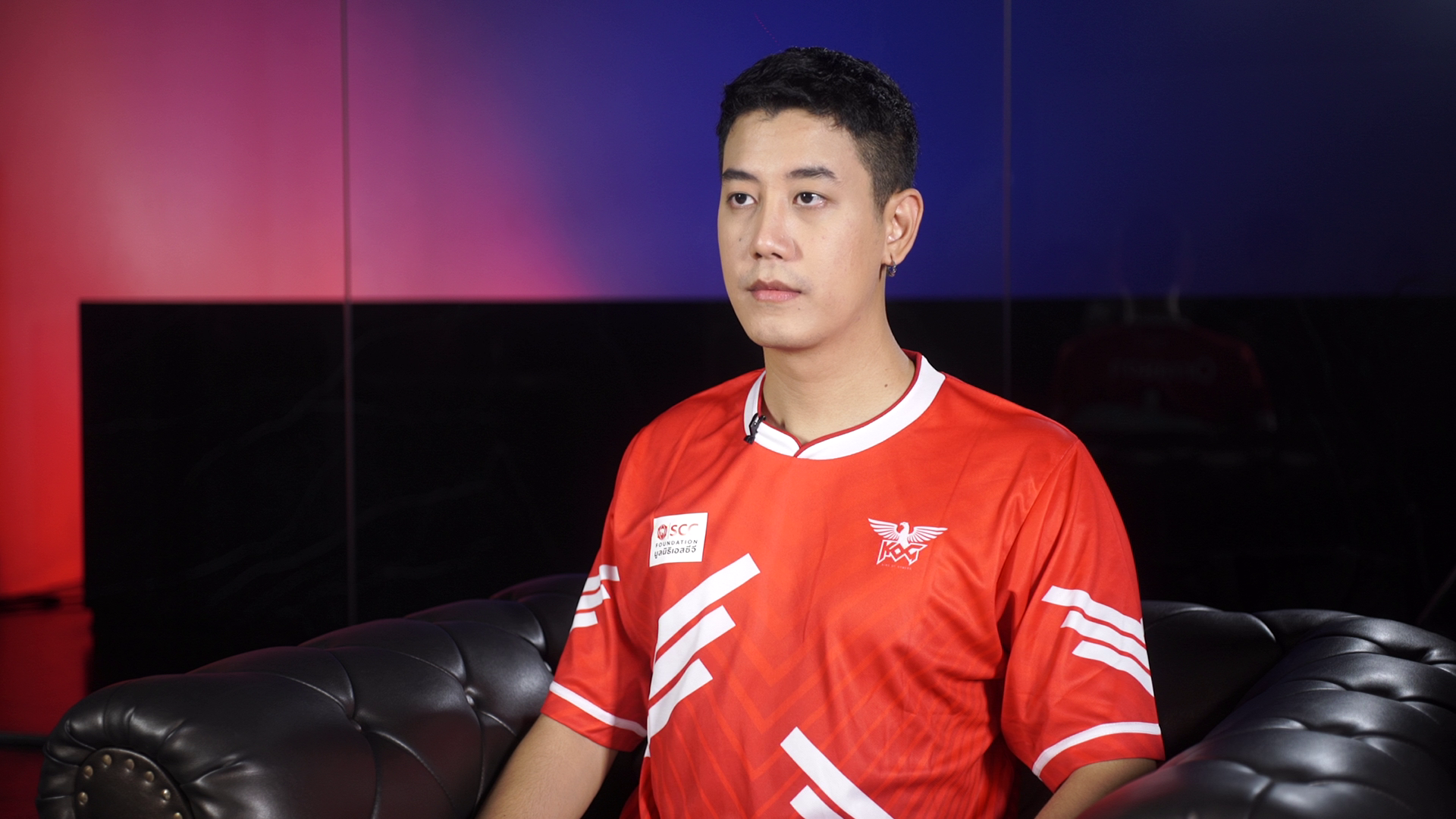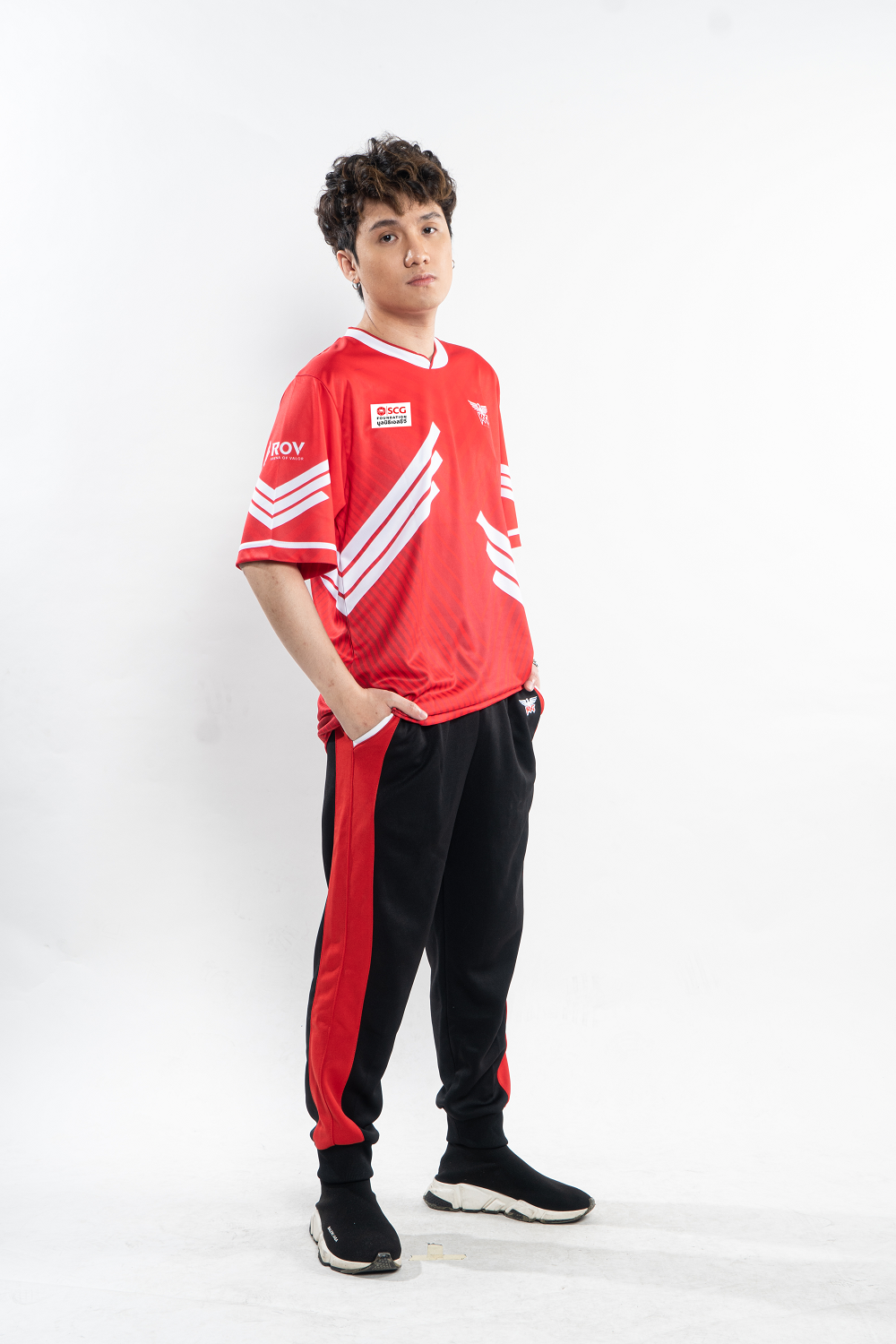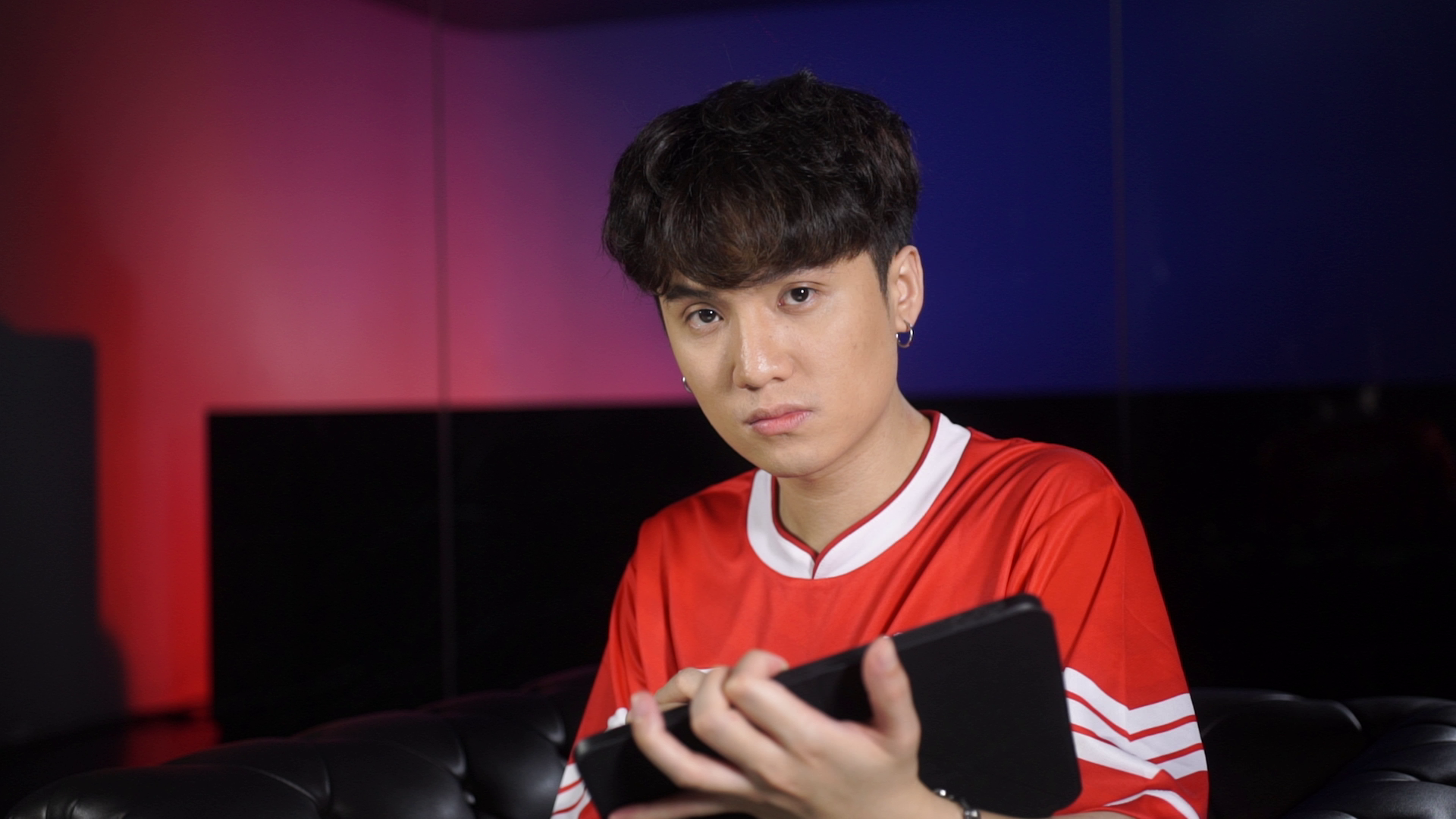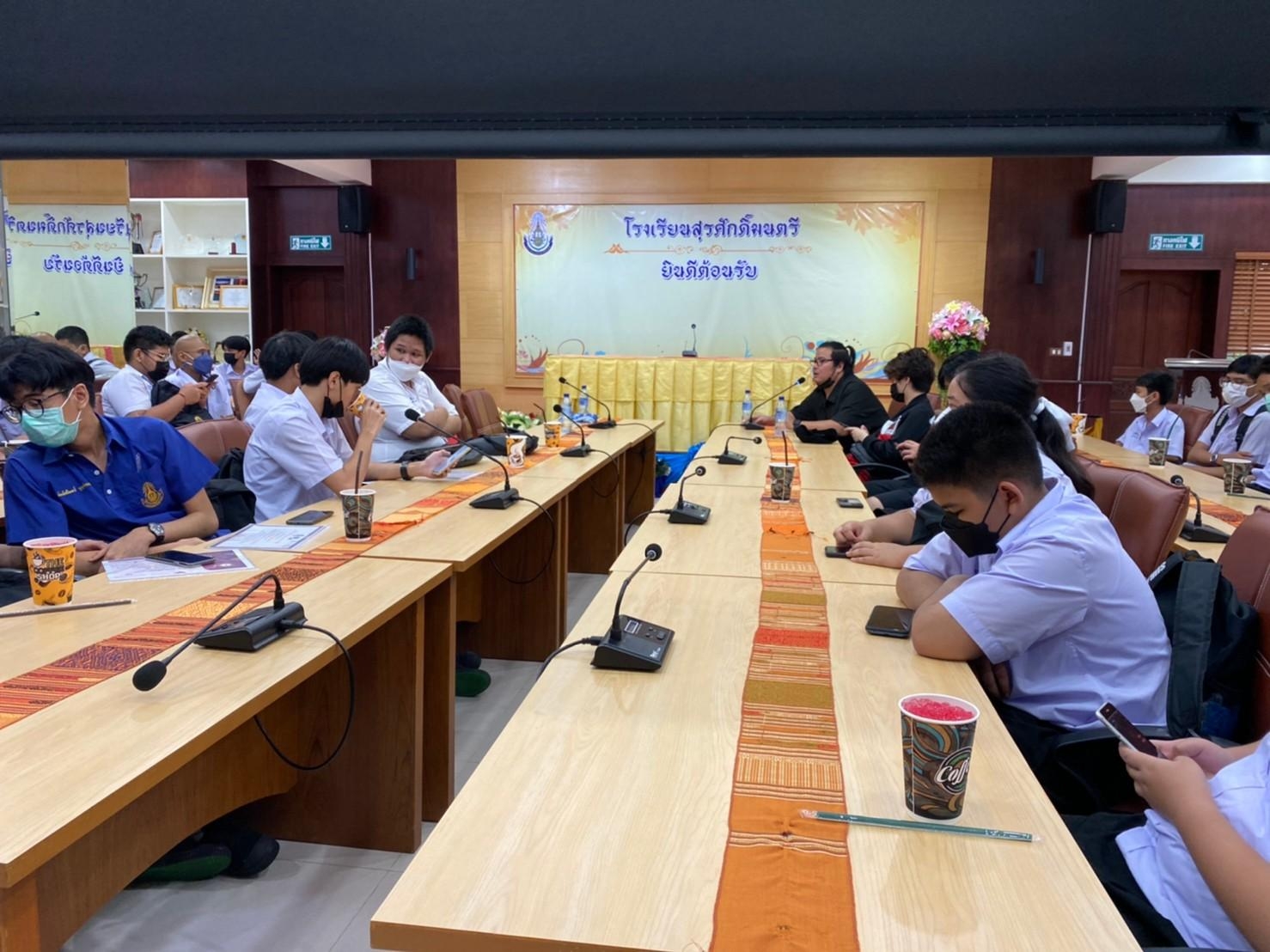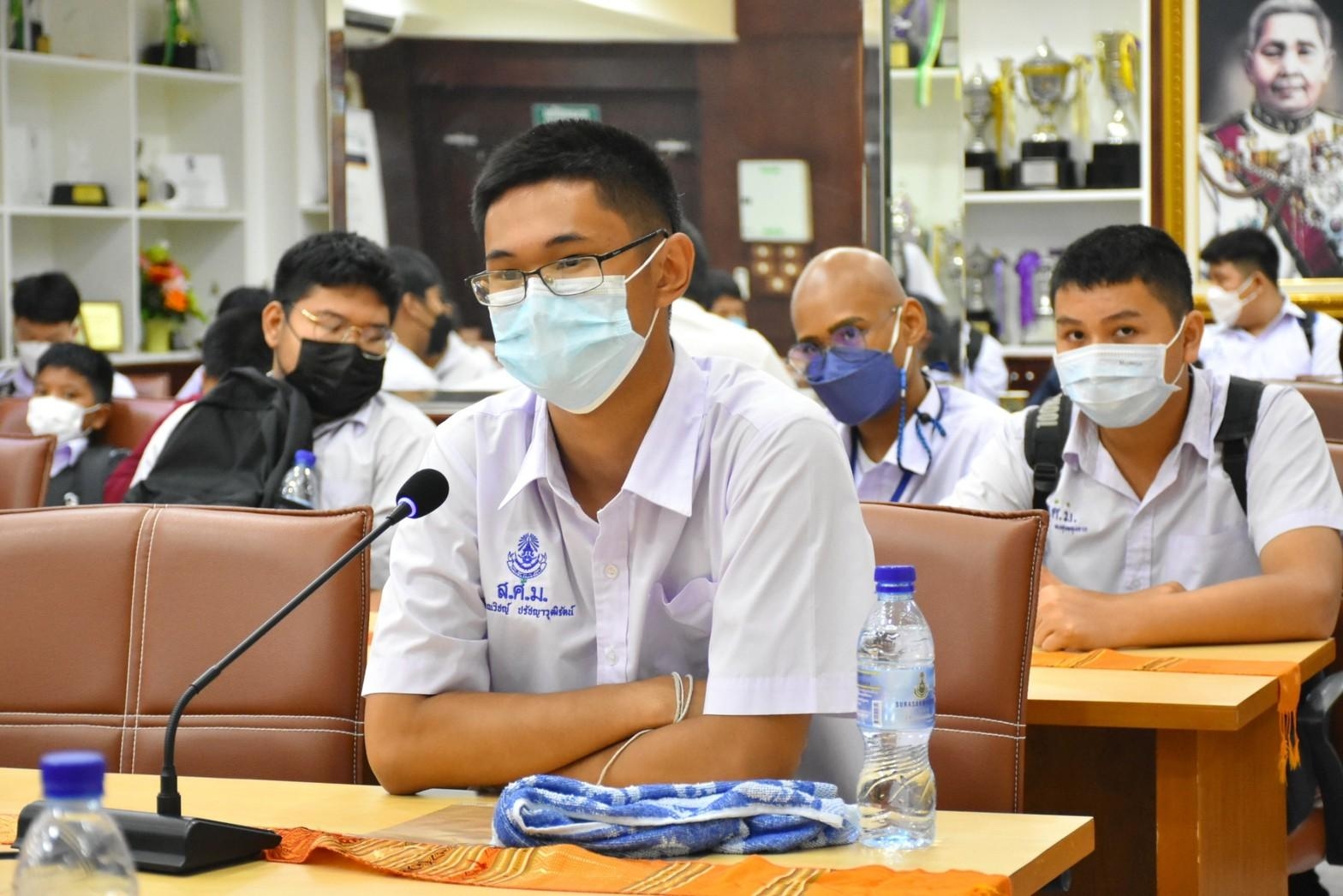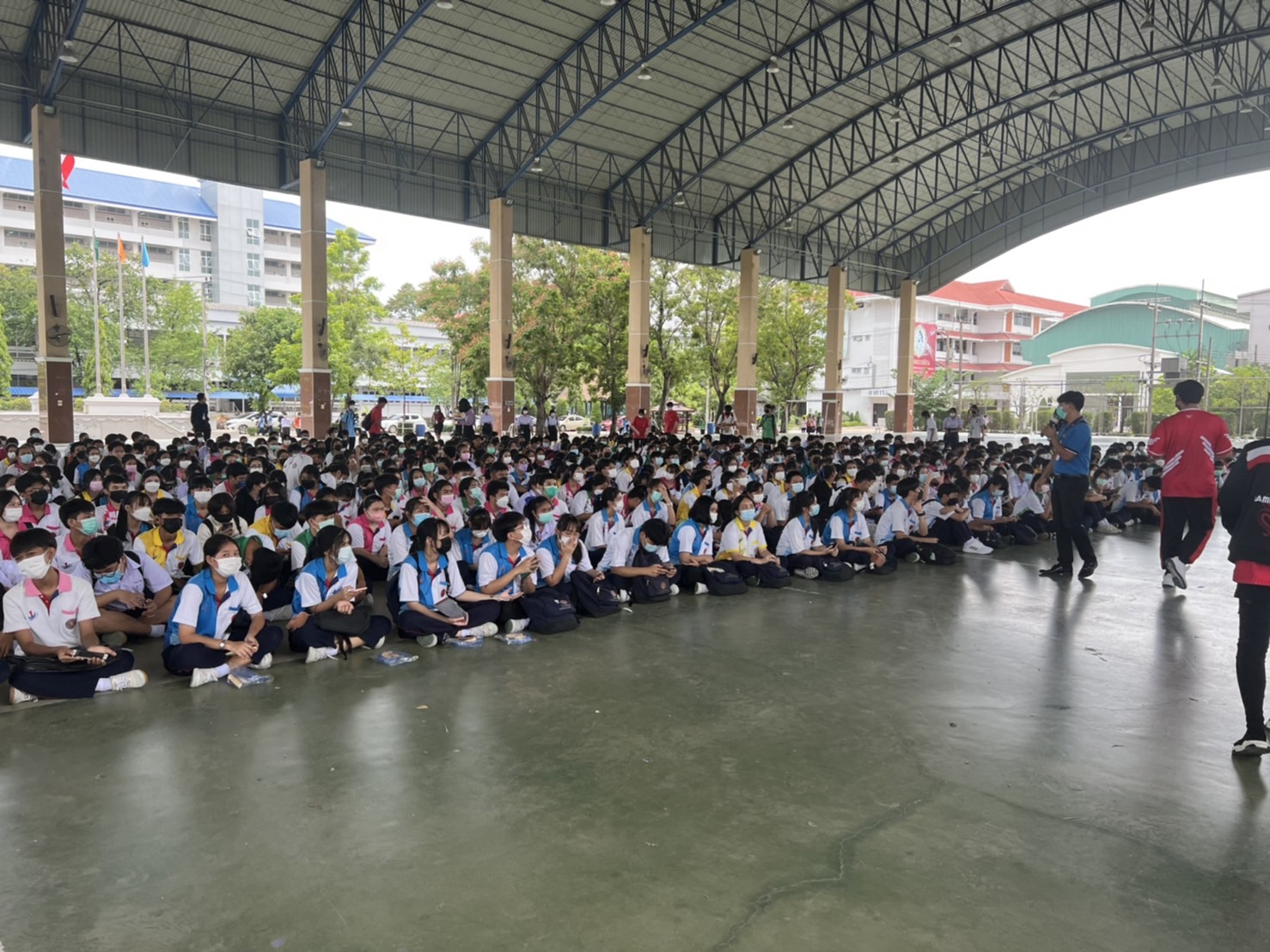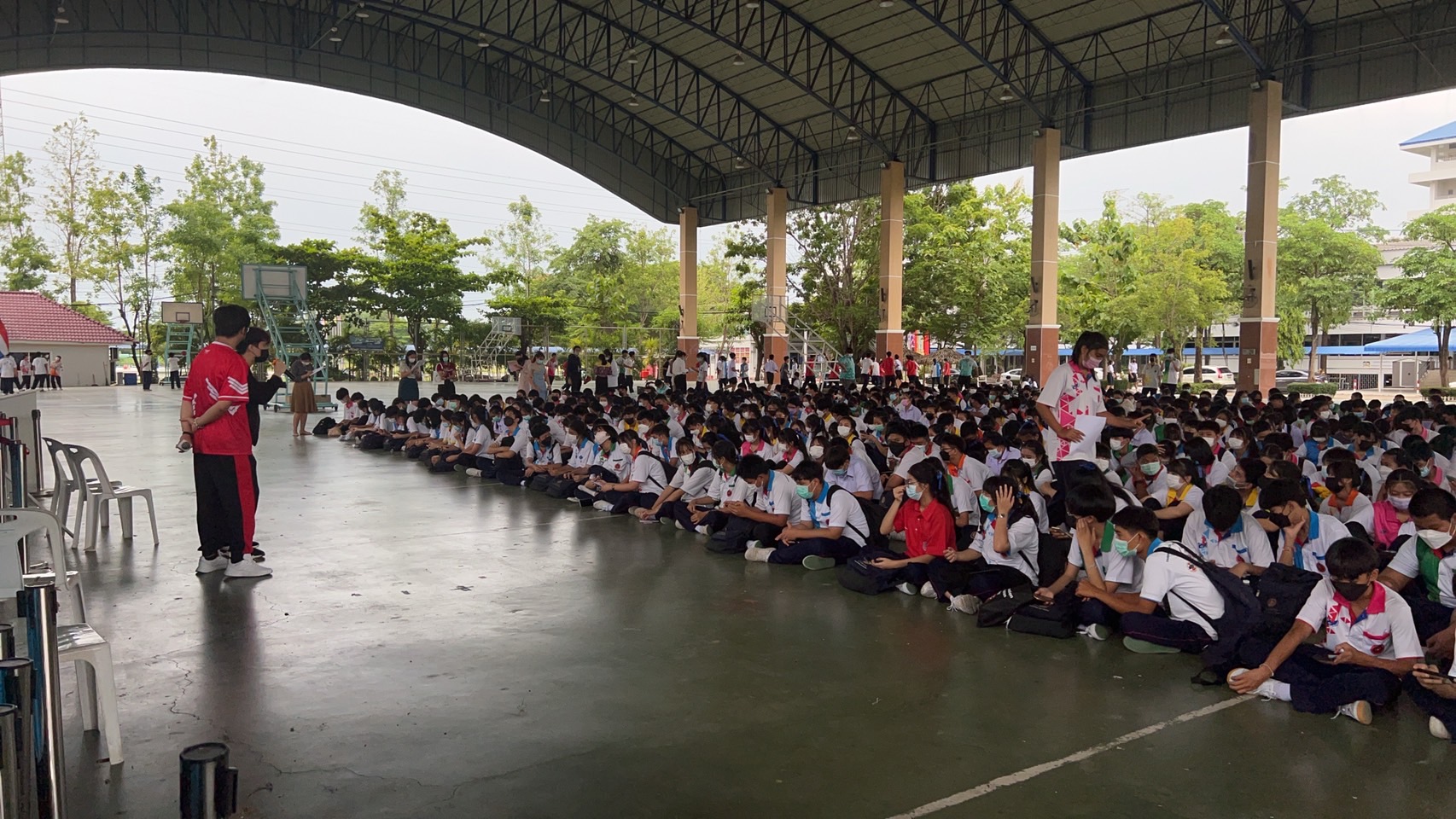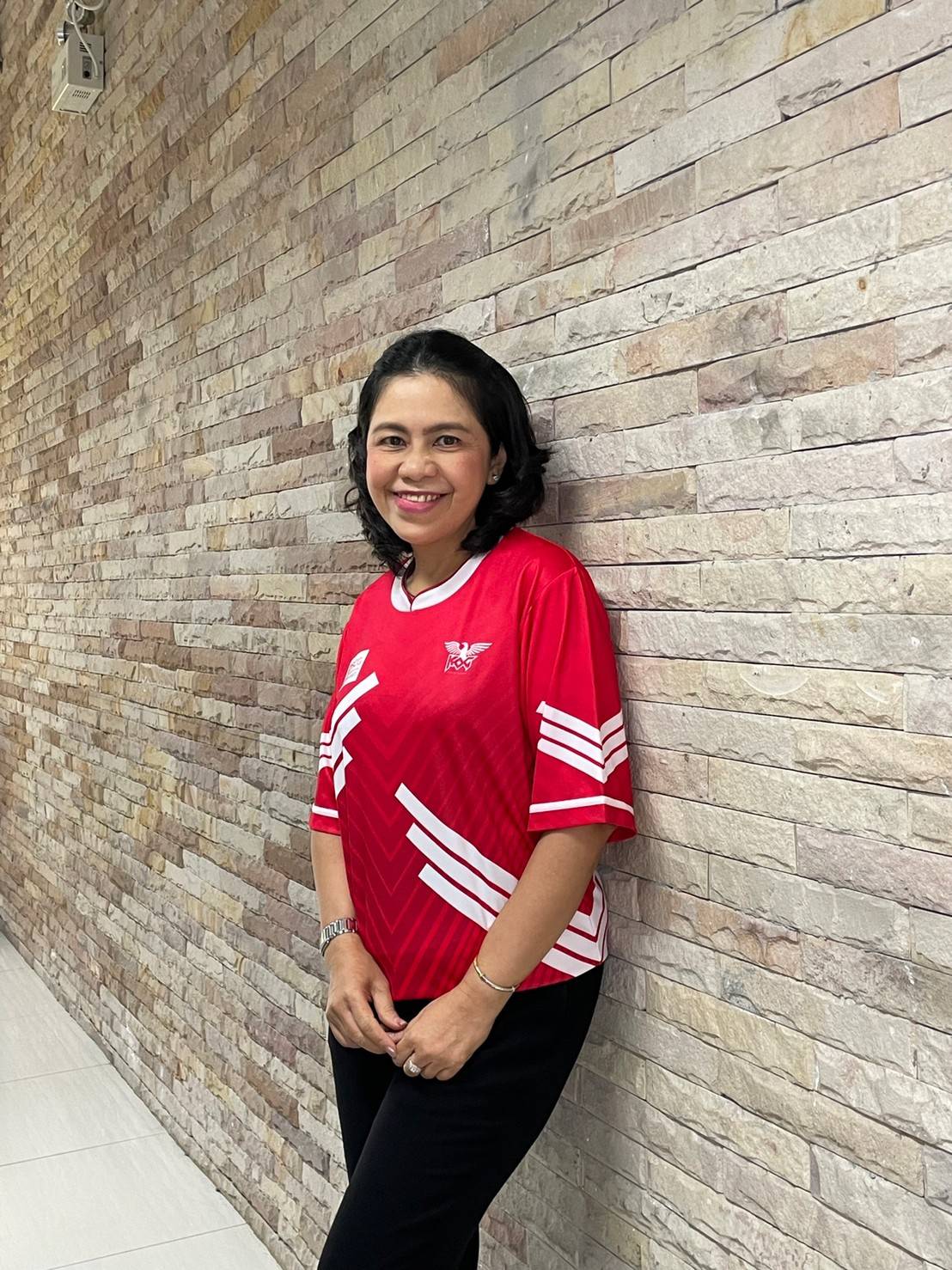 The Esports industry has grown exponentially over the past years worldwide. Thailand designated Esports as a professional sport in 2021 in order to promote, support, and develop Esports careers. SCG Foundation recognizes its importance and focuses on encouraging the potentiality of the youth under the concept "Learn to Earn, learn to survive". SCG Foundation supports the skills development and promotes Esports to become a professional career providing Gen Z with a variety of career options. Therefore, they can find stable jobs in the Esports industry, including becoming a country representative to build a reputation for Thailand on the international stage.
"SCG Foundation is an organization emphasizing the importance of "people". Following the Learn to Earn concept, we created a guideline for developing youth skills to meet the needs of today's world and the current situation. We aim to provide scholarships to help and enhance skills development for the young generation with the 21st century learning skills, which can be adapted to various occupations. This year, SCG Foundation teamed up with the King of Gamers Club (KOG) to organize Tournament School Project, an Esports competition, in secondary schools. We encouraged participation in the 2022 tournament for the first year to create awareness, promote Esports careers, and open the door of opportunity for the youth to show their talents. We are ready to support and promote the Thai Esports industry to the international level." said Ms. Suvimol Chivaluk, Director and Manager of SCG Foundation.
For the terms "Esports athletes", some people still hold on to the old belief and perceive gaming as a bad habit for children addicted to games. However, those children can prove them wrong that even if they are addicted to the game, they can have a promising future by turning gaming into a serious profession. Many Esports athletes prove that as long as they have the discipline to manage and balance their study time and training, they can study and play simultaneously. More importantly, professional Esports gaming and other related occupations, such as coach, team manager, sportscast , game caster, cameraman, game developer, game designer, game content creator, game organizer, and other game technological jobs, can become a stable career like the others. These professions can make enough money to support themselves and their family members with a minimum monthly income of up to five figures.
Age doesn't matter, just the skills
Esports athlete is a profession that is not limited by gender and age. It is only measured by skills. Putter – Jakkapat Chotawan, a 14-year-old boy, the youngest member of the KOG team, who plays in the Dark Slayer Lane position, is another example of good time management, studying and gaming.
In the present day, besides being an athlete who must practice on a strict schedule set by the coach, "Putter" has to study simultaneously. But the training schedule allows Putter to manage his time; he can "learn" and "play" altogether. He may take longer to practice on some days, so he reduces his relaxation time to get good grades at school. Also, his skills have evolved from junior level to the professional level in a short time.
"Putter" started his gaming career by teaming up with his like-minded friends to participate in small tournaments and gradually develop his skills. He finally entered a serious profession when he was 13 years old by joining the KOG team. He was first in the junior level, but then the coach noticed his talented skills from the match one day. Eventually, the coach decided to level up "Putter" from junior to professional level.
"When I was in a junior team, I was not that serious and thought it was fun to play the game with my friends who are at the same age. But when I levelled up to the professional level, I felt more pressure because entering a higher league was a huge step. Also, the time I joined the team was near the competition. Therefore, I need to adjust a lot to keep up with other team members to be at a similar level. Although I didn't have much training time, I did it at my best."
With Putter's extraordinary skills, he proved to everyone that he has good gaming ability. He finally gained recognition from every team member, including Putter's parents; they are more open to accepting Putter's ability.
"When I told my parents that this is the money earned from playing games. They were proud and began to accept what I did. My intention is to study and participate in game competitions simultaneously. I want to win a Pro League championship in Thailand and have the opportunity to compete on the international stage."
Study-Play can be together with good time management
"An 18-year-old Mid Lane of King of Gamers Club (KOG), Pupu – Thanadon Nantapornsak, is another good example of an athlete who can prove that study and gaming can be together if you can clearly allocate study and gaming time. Being an athlete in the KOG team is very helpful because the training schedule set by the coach is suitable for "Pupu" to study and play games at the same time.
"Pupu" said that his gaming life started when he was 15 years old by teaming up with his friends to compete in small tournaments at the game stores. Then, the seniors in the gaming industry persuaded him to join a larger team until he participated in the tournament of KOG, which was organized to shortlist qualified teams to compete in the Pro League. His team finally won, and the whole team became KOG team members.
"Pupu" said that the training schedule provided by the coach doesn't overlap with his study time. He also has free time and holidays to do homework or read books. Recently, "Pupu" has been accepted to study for the Esports degree at the university. He mentioned that he wants to continue studying and achieve his goal of becoming the number one Mid Lane of Thailand before taking the next step to reach his dream of competing in the International League.
"When deciding to become a full-time Esports athlete, I honestly told my mom that I am a professional Esports athlete. She allowed me to make my own decision but warned me to finish my studies. Yet, she was ready to support every decision I made. I never thought of leaving school, but I will continue studying and playing games at the same time. I could do them both well in the past, but I had to be disciplined and allocate study and practice time to study and play games. Especially now, Esports is gaining more recognition. There are Esports programs for bachelor's degrees to confirm that Esports can be a stable career in the future."
Even being addicted to games can have a bright future
Sun – Natdanai Rungrueng, a 28-year-old Esports athlete and a Roaming Player of the KOG Team, said he has been fond of competition since childhood. He entered the gaming industry when he was in middle school. He played games for around 3 years before participating in the competitions, which were small matches organized at the game stores with small rewards. He gradually collected prizes from many small matches until he successfully won ten thousand of money when he was almost 17 years old. After that, he continued training for nearly 3 years before becoming Thailand's representative to compete in the international competitions aboard, for which he was the first Esports representative of Thailand. It was an eye-opening experience and opened the door of opportunity for a game lover like "Sun".
Every time "Sun" wins and receives a prize, he always gives the money to his mom. But with the word "game addicted boy" that most people used to label him, deep down, he resists and doesn't admit the fact that he likes to play games. Even though "Sun" didn't announce to the world that he "plays games", "Sun" already proved to everyone that his game addiction doesn't ruin his future like everyone concerned.
"I tried to deceive myself that I play games because of the money. It was because I didn't want to admit that I love playing games. I once decided to stop playing games and do something else, but finally, I realized that my favourite thing to do is playing games. I then understood that I have the gaming skills; why do I have to deny it? Even though I am older than other team members, I can prove to anyone that good game skills come from the inspiration of love, preference, and accumulated skills, together with my passion for competition. Although I was in various Esports occupations, in the end, my heart told me to come back as an athlete because I still love to compete. Even if I still haven't reached my dream goal of becoming a world champion, I have the goal to push myself to get that position one day."
Good coach, Good athlete
Hugo – Pongpanot Ruangareerat, a 26-year-old young man of the KOG Team, is a former Esports athlete who has become a Head Coach. "Hugo" is also another good example of an Esports athlete who never leaves school. He graduated from the Faculty of Architecture, Chulalongkorn University, which is his favourite field of study. But today, he follows his dream to work on what he loves: games. "Hugo" has already proved to everyone that he can achieve his dream and be happy with his beloved career.
"Hugo" loved playing games since kindergarten but entered the serious competition during his late elementary school. When he started middle school, "Hugo" set his goal of being successful like other senior champion gamers. And his dream finally came true when he was in his senior year at the university. He won the King of Gamers – Season 1 championship and signed a contract to become a professional athlete (Turn Pro Player) under the King of Gamers (KOG) team.
"When I fully entered the gaming industry. I did everything within a clear timeframe, both studying and training. As an athlete, I only took care of my schedule. But when I became a coach, I had to manage all athletes' schedules. Apart from the study and training schedule, I also used my experience as a former athlete to take care of my team members, including studying, playing, and their lifestyle."
"I want everyone to understand that it's not wrong for children to become gamers. But I don't want the children to leave their studies to play games. Because the game is not everything in your life, you have to balance it. Myself, for example, I always balance my life with both study and training. I made a deal with my parents that I wouldn't let my grades lower. I promised I wouldn't drop out of the university or fail the test. If I can make it, let me practice playing games at my scheduled time. If we can do as we promised, our parents will eventually change their minds and stop perceiving that playing a game is bad. You have to enter the gaming industry as an athlete, not an addicted gamer because when you become an athlete, you will set a goal and dream of practicing yourself to gain more skills to achieve your goal. I played games but also successfully graduated, and I believe others can do it too."
Supporting people, enhancing skills, and developing the Esports industry
SCG Foundation joins hands with the KOG to support the gamers' dreams as we see an opportunity to create knowledge and understanding of Esports to young generation by giving career guidance in the Esports industry at various high schools under the King of Gamers School Project. The pilot will start at Surasakmontri School and Thammasat Klong Luang Wittayakhom School, with Hugo, Head Coach as the main leader to guide and educate the students. Not the typical lecture, but rather a knowledge sharing in the Learning by Doing format by recruiting students in each school to work collaboratively to make a tournament project at school, allowing everyone to have a real experience learning through the actual practice. The students will learn about each role in the Esports industry and what and how to do that. This project will inspire and share the correct understanding and knowledge and influence the youth interested in pursuing a career in the Esports industry, which is one of the development guidelines for Esports in Thailand, according to the policy of the Ministry of Tourism and Sports and the Sports Authority of Thailand.
It's not only about the game addiction
Although "Esports" is relatively new in the Country, giving the correct knowledge to the youth interested in the Esports industry, including creating a new perspective on "Esports" and the success of professional athletes who can both study and play games at the same time, is the proof to the society. These will prove that "Esports" is not only a matter of "game addiction" but rather a Sports Entertainment. Learning and playing can be combined. It starts from a belief that when a child loves something, we have to support them all the way by providing knowledge, enhancing their skills, and driving their development-turning passion into a professional career. SCG Foundation believes that the first step of building people to become "Smart and Ethical" starts by giving them the opportunity.
Follow the latest news and updates from SCG Foundation at www.scgfoundation.org and Facebook: LEARNtoEARN
#LearntoEarn #Learntosurvive #thisgenerationwillsurvive #SCGFoundation