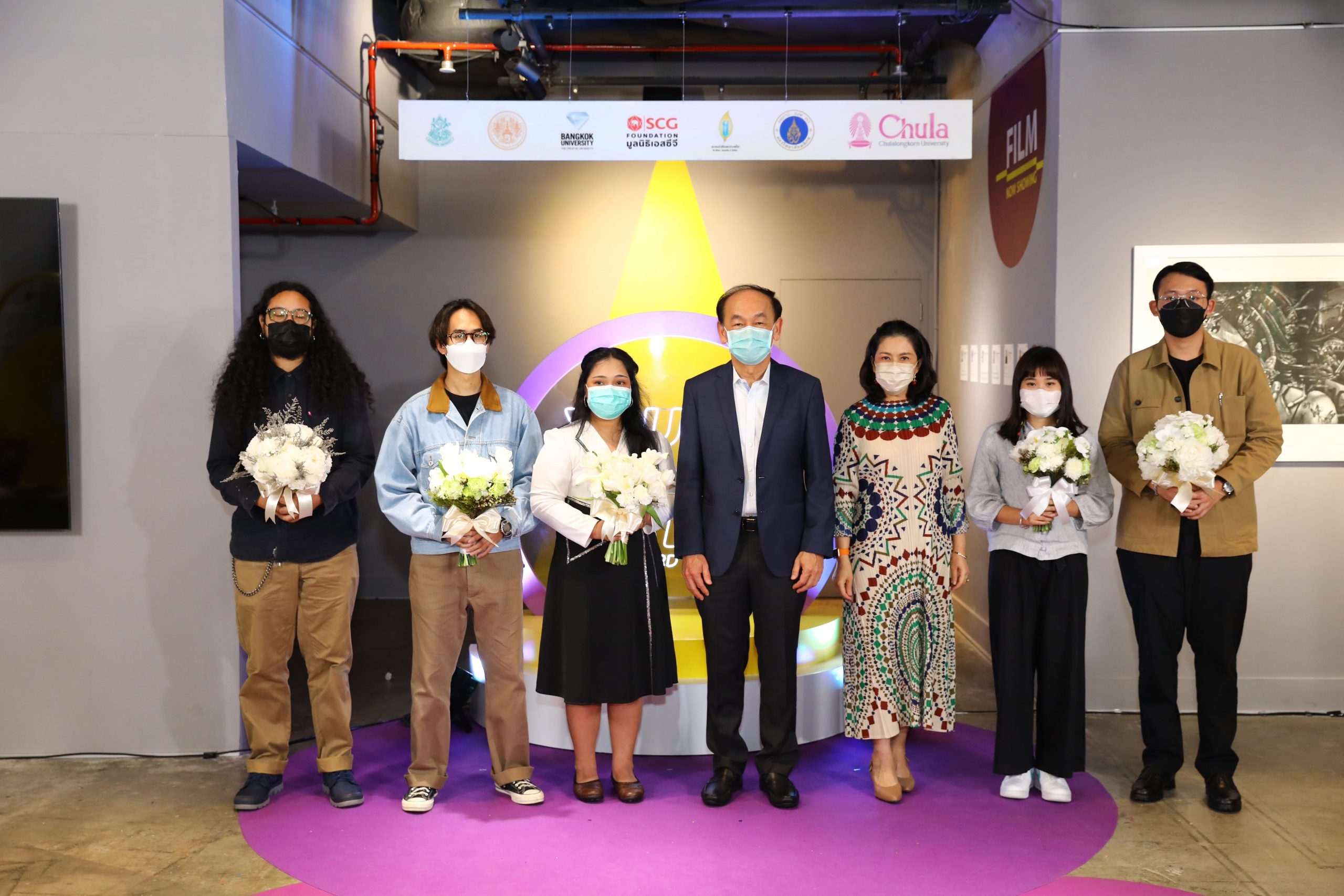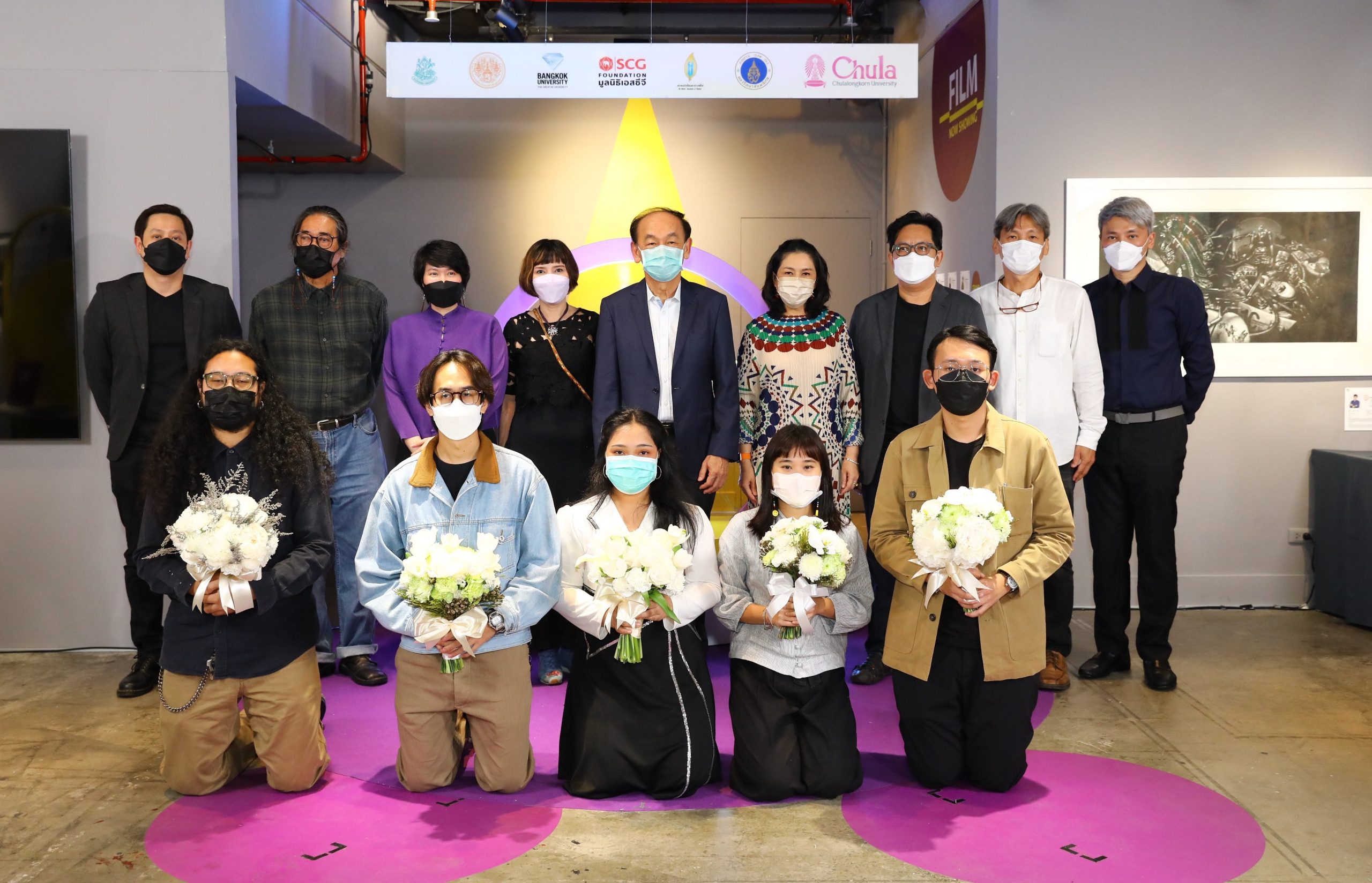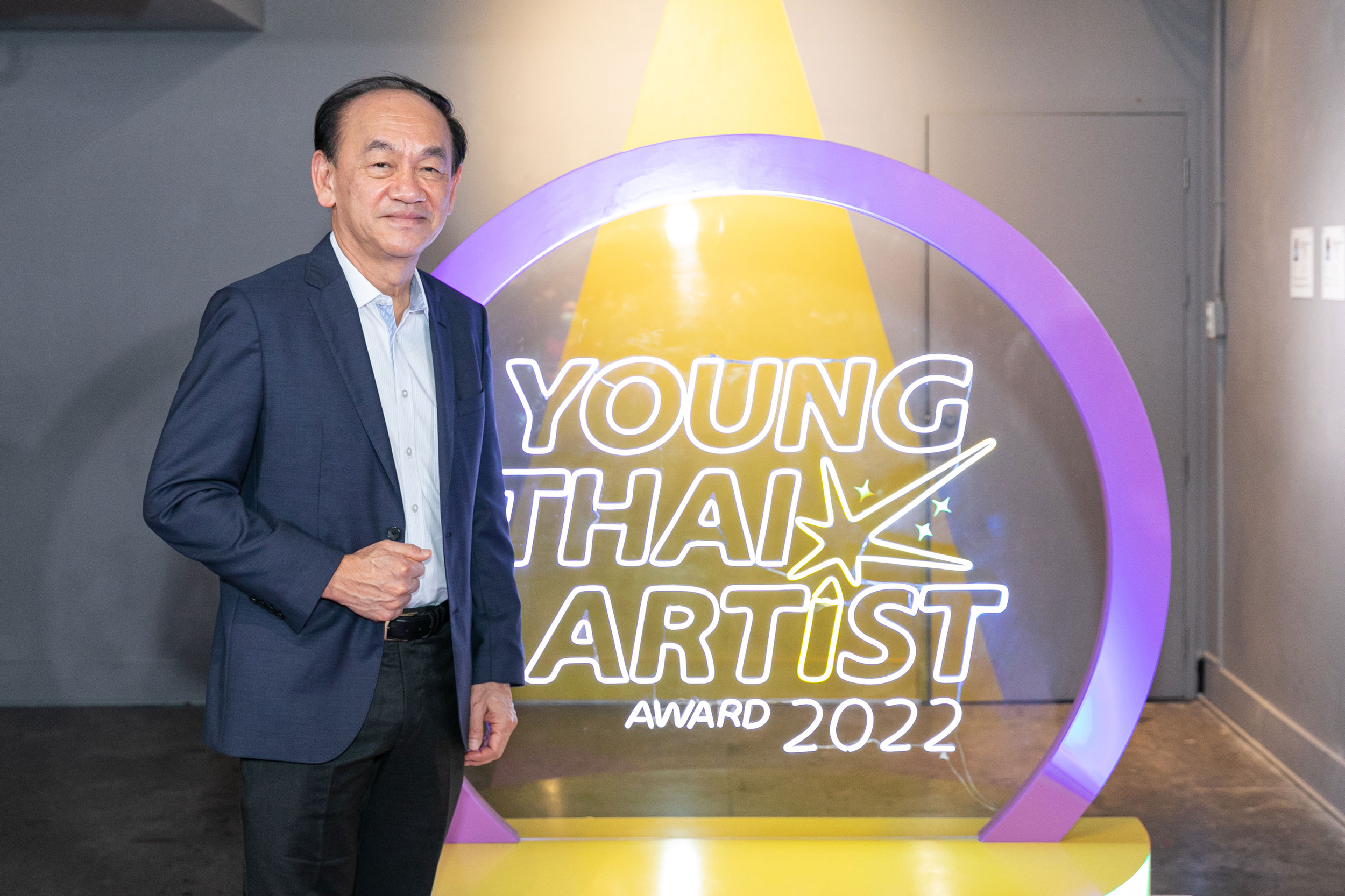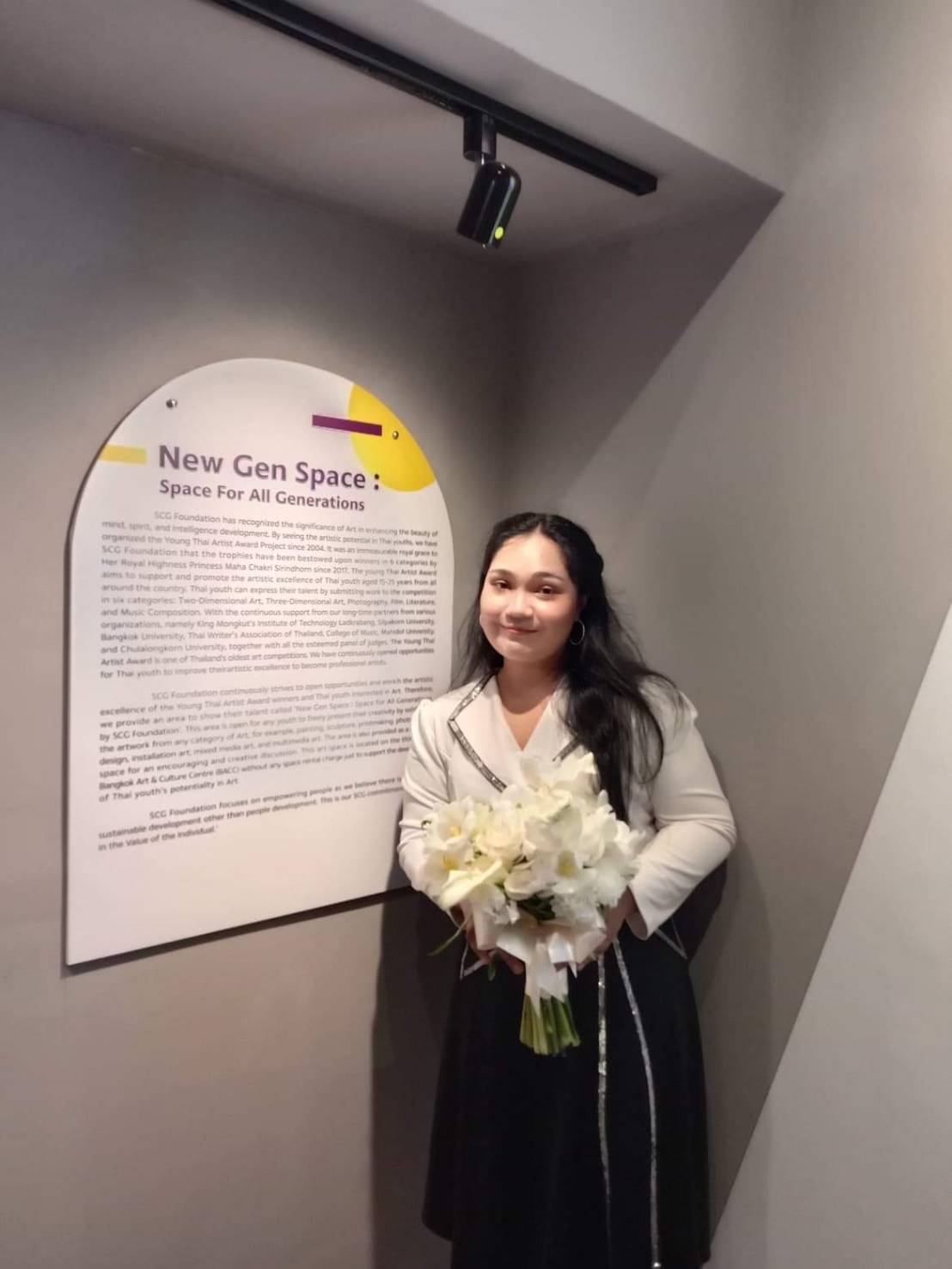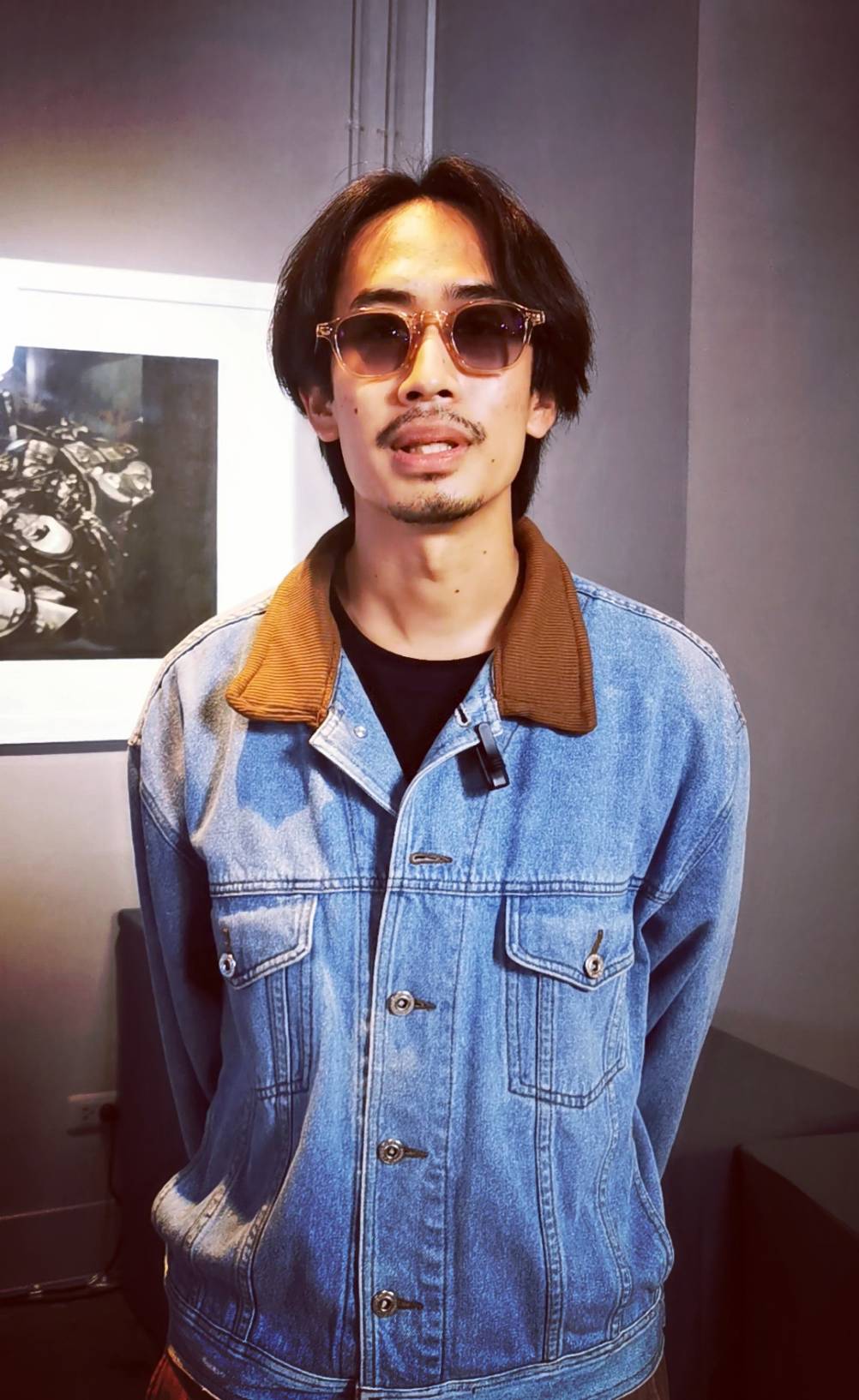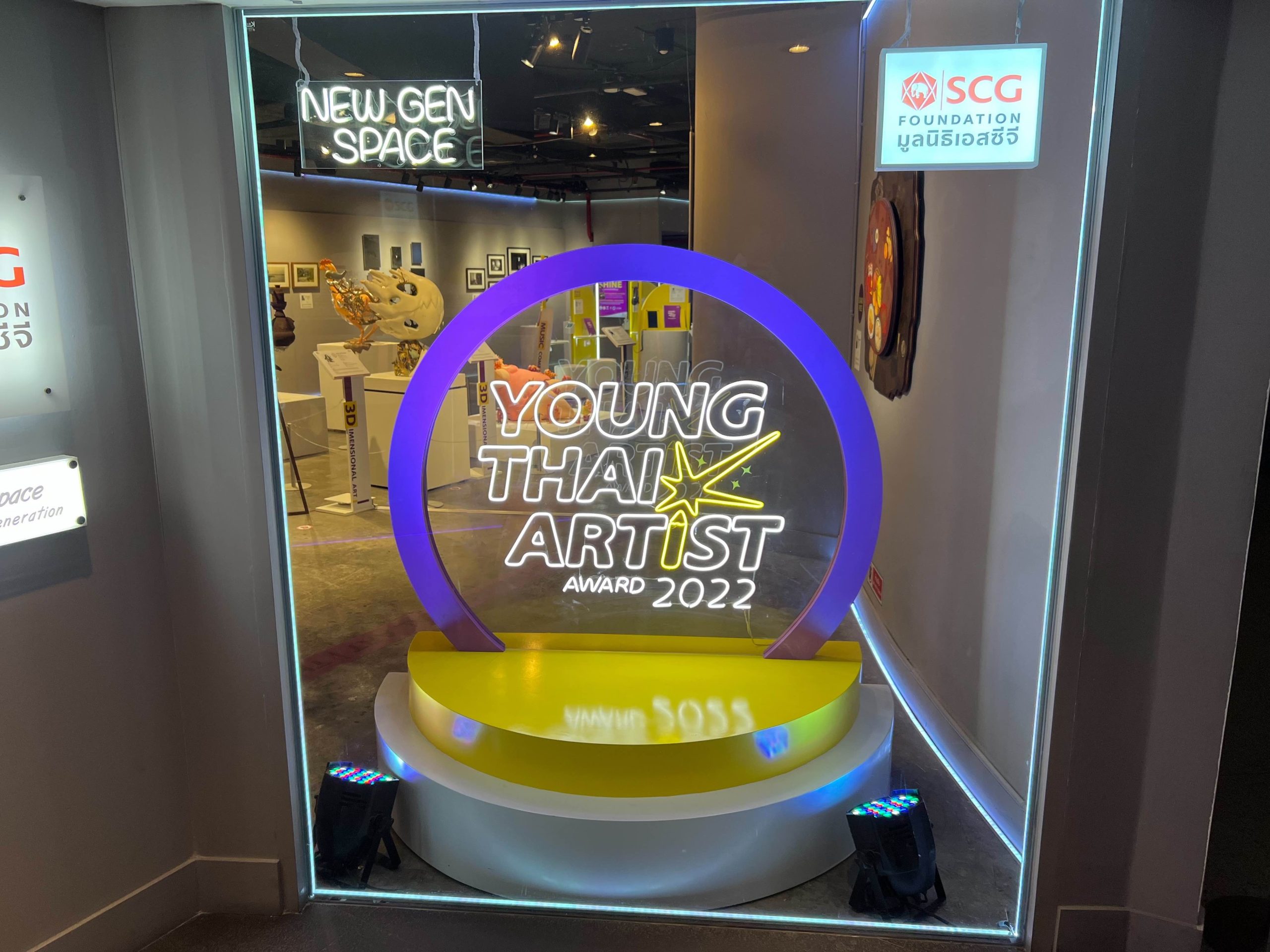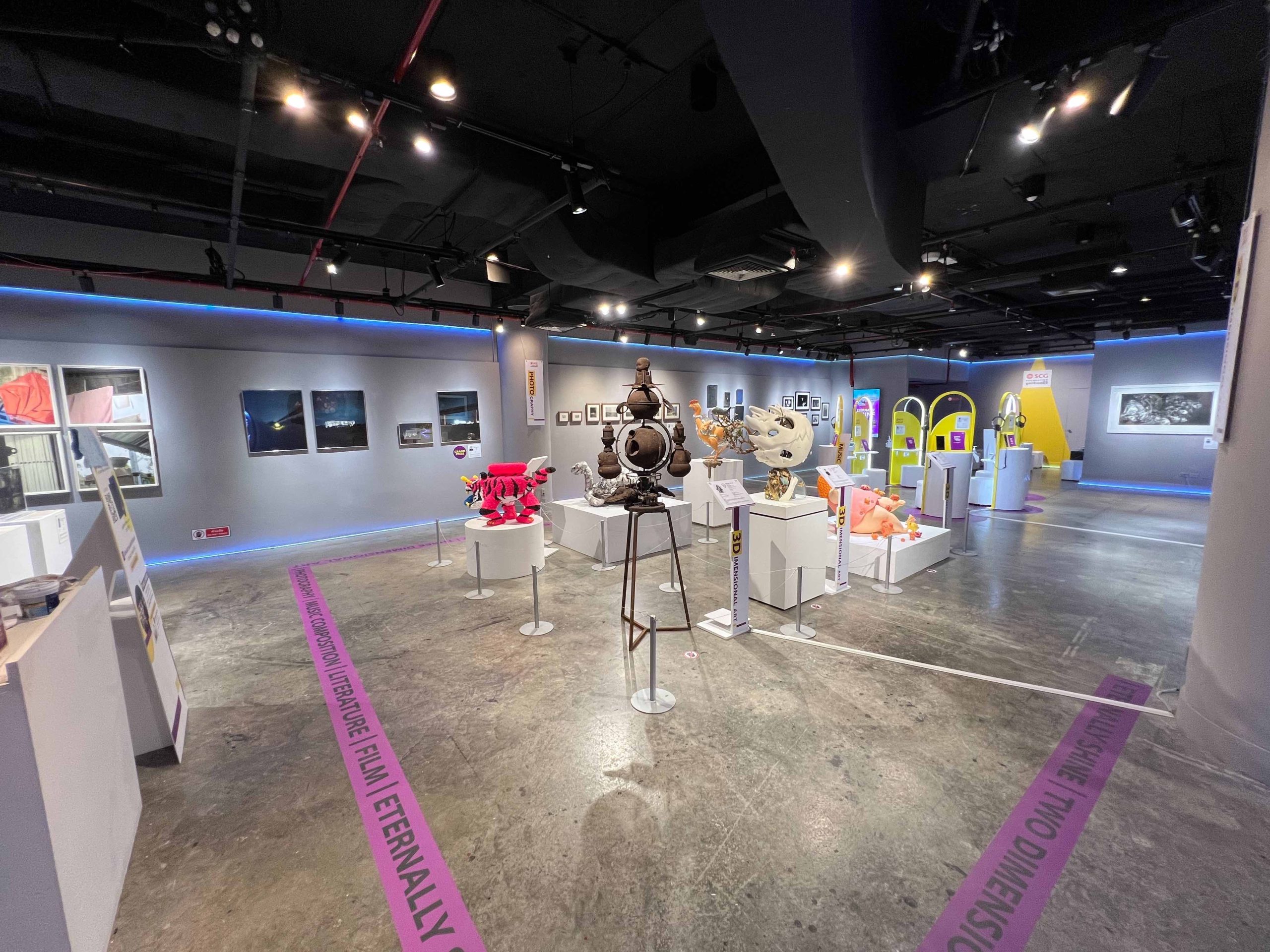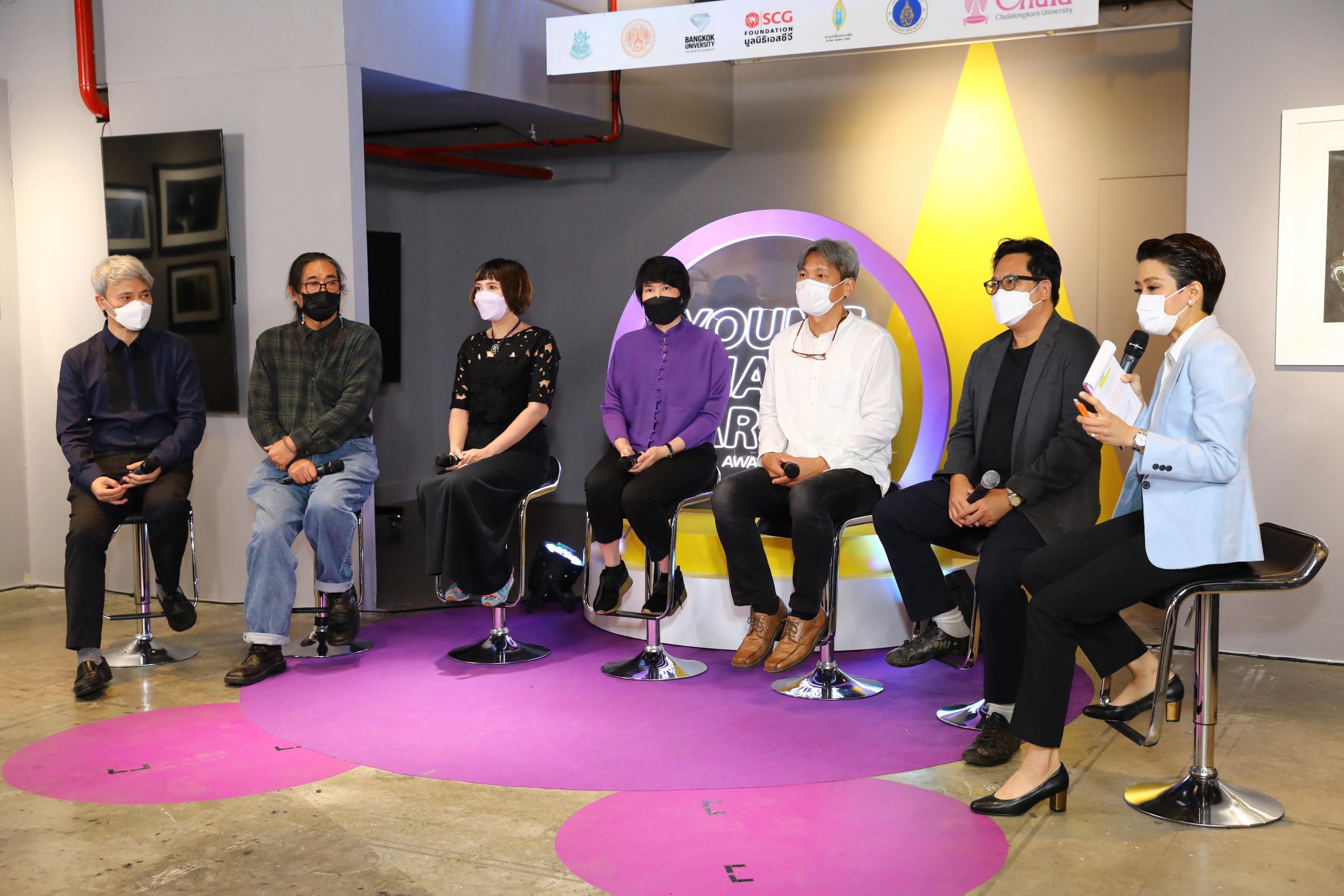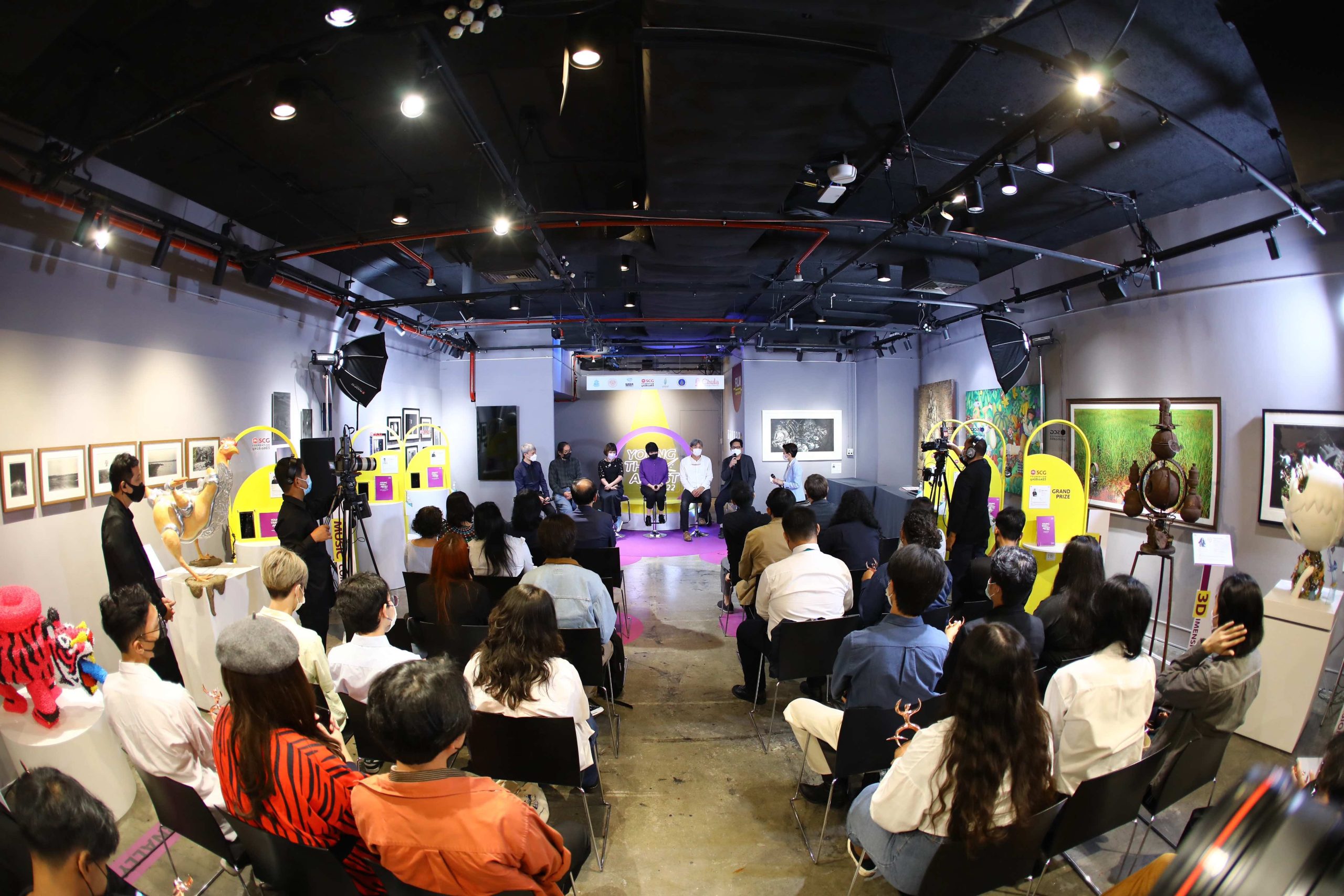 Art is the creation of beauty to restore people's minds and maintain society happy. The art competition is therefore important to open the door of opportunities and support young people by providing a space to freely develop their ideas, techniques, and skills according to their creativity, which leads to further growth as excellent international artists in the future.
SCG Foundation recognizes the importance of the young artist competition. Therefore, The Foundation has organized the Young Thai Artist Award for the 18th consecutive year. The competition aims to support and encourage young people aged 18 – 25 from all over the country who have potential and artistic excellence to submit their work in six categories: Two-Dimensional (2D) Art, Three-Dimensional (3D) Art, Photography, Film, Literature, and Music Composition.
The competition has received good cooperation from many organizations as a co-host, such as Chulalongkorn University, Bangkok University, Silpakorn University, the College of Music, Mahidol University, King Mongkut's Institute of Technology Ladkrabang, Writers' Association of Thailand, as well as qualified judges. The competition is another significant milestone to enable young artists to grow their journey in the art industry. The quality of young artists in the competition is guaranteed by qualified judges and the royal trophy bestowed by Her Royal Highness Princess Maha Chakri Sirindhorn. The competition is considered one of the greatest young artist competitions in Thailand.
Mr. Chaovalit Ekabut, Executive Director of SCG Foundation, said, "The Foundation would like to congratulate all young artists who received awards this year. Those receiving the Grand Prize will have a chance to have an audience with Her Royal Highness Princess Maha Chakri Sirindhorn to receive the trophy and receive a cash prize from The Foundation. Those receiving the Jury's Mention Prizes and Distinguished Prizes from each category will receive a cash prize and trophy from The Foundation. We would like to express our gratitude to all The qualified judges who made the competition an international art competition for young people. We hope that young artists will continue practicing and developing their skills to become Thai artists and proudly represent the country on the world stage.
Ms. Natthida Phairot, the Grand Prize awardee in the Literature category of the year 2022, who is the poet of "Prakodkarn (phenomenon)," spoke about the feeling of receiving the award that "I am very excited and proud of my poetry. At first, when I submitted this poetry, I thought I already did my best, so if it did not qualify for the final round, it did not matter because it already helped me practice my skills. It helped me learn many things and develop myself to the next step. Even if it is a journey with small steps, these steps are from my effort and experiences. I decided to submit my poetry to this competition because it is the largest youth-level competition that allows young people to use their creativity freely. There was no limit in any perspective to submit the work. Therefore, I could fully create my version of poetry. I still want to continue writing poetry and also learn to write in other genres, such as novels and short stories, to become a quality writer in the literary industry.
Mr. Tuanyazdan Saerae, the Grand Prize awardee in the Film category of the year 2022, the filmmaker of "Orang Isan" added, "I was interested in submitting my work to this competition because I believed that this is the largest competition in the country. If my name is shortlisted, it is considered that I am qualified. Especially if I can get an award from this competition, it will help me enter the film industry and be regarded as a certificate for the filmmaking profession in the future. My intention in making this film was to be honest with the area by creating understanding for the outsiders towards people in the three southern border provinces. The film represents the flow of cultures that keeps exchanging and living together. After this, I will continue to produce films and keep doing both jobs, one for a living and one that nurtures my soul and passion.
Professor Ariya Kittichareonwiwat, Program Director of Visual Arts, Fine and Applied Arts Program, Media Art and Illustration Art, School of Architecture, Art and Design, King Mongkut's Institute of Technology Ladkrabang (KMITL), one of the judges in the 3D art category, commented on the overview of the works submitted to the competition this year. He said that "3D works submitted this year have a variety of creative styles in terms of techniques, methods and materials presented. There is joy in works, with colors, lights, and techniques that make the works move. All the works are very interesting and indicate the existence of humankind in the current era. As for works in other categories this year, I consider them as works that reflect the power of the young generation's ideas, which are contemporary and diverse. We must keep an eye out for further work these young talented artists will create. I believe that everyone can develop themselves into successful artists in the future.
To honor the young Thai artists who received awards from each category, SCG Foundation, therefore, exhibits 36 works from all 6 categories at the New Gen Space: Space for all Generation room by SCG Foundation, 3rd floor, Bangkok Art and Culture Center (BACC) from November 3, 2022 – December 4, 2022, as well as organizing the discussion on "The future of Thai artists on the world stage" for youth and people who are interested so that they can visit and be inspired. Moreover, The Foundation organizes a virtual exhibition through a 360-degree multimedia system in which images and sounds are so clear that virtual audiences can feel like they are in a real place. Those interested can visit www.youngthaiartistaward.com, making every area an art space where everyone can enjoy art from every corner of the world.
SCG Foundation truly hopes that young Thai artists will grow up to become quality artists with an opportunity to learn to survive, develop their potential to succeed as an artist, and move forward to the international stage because SCG Foundation Believes in the Value of the Individual.