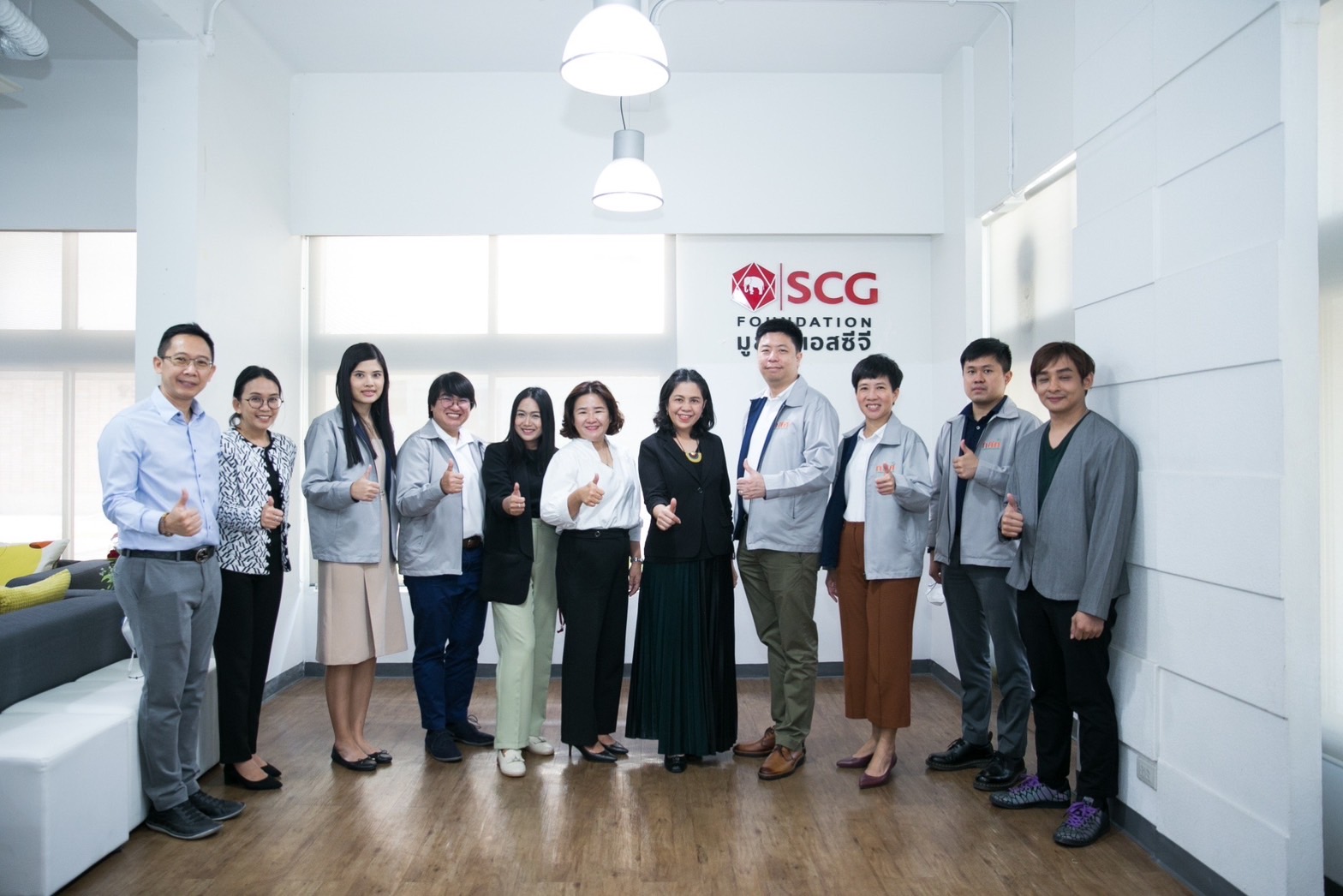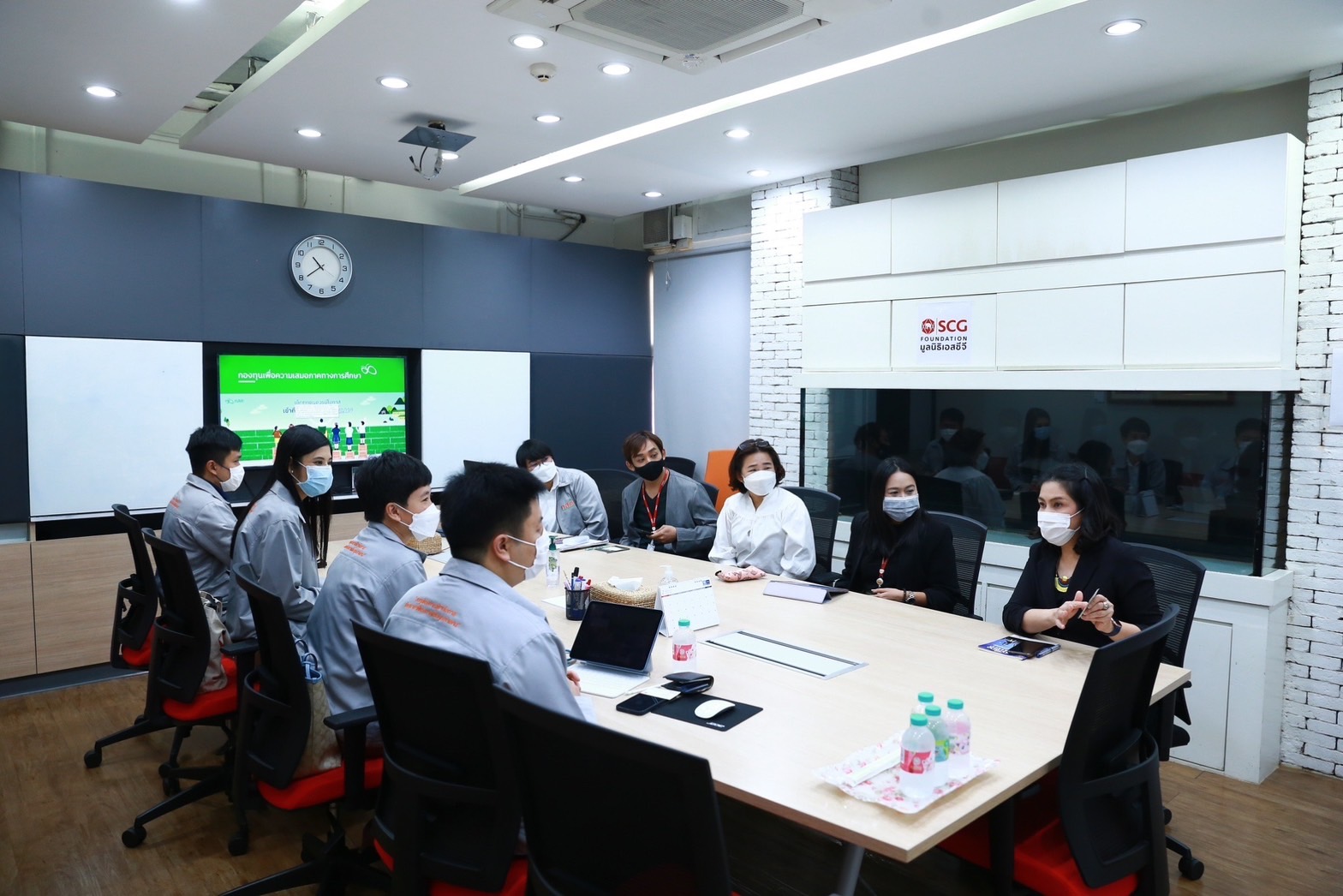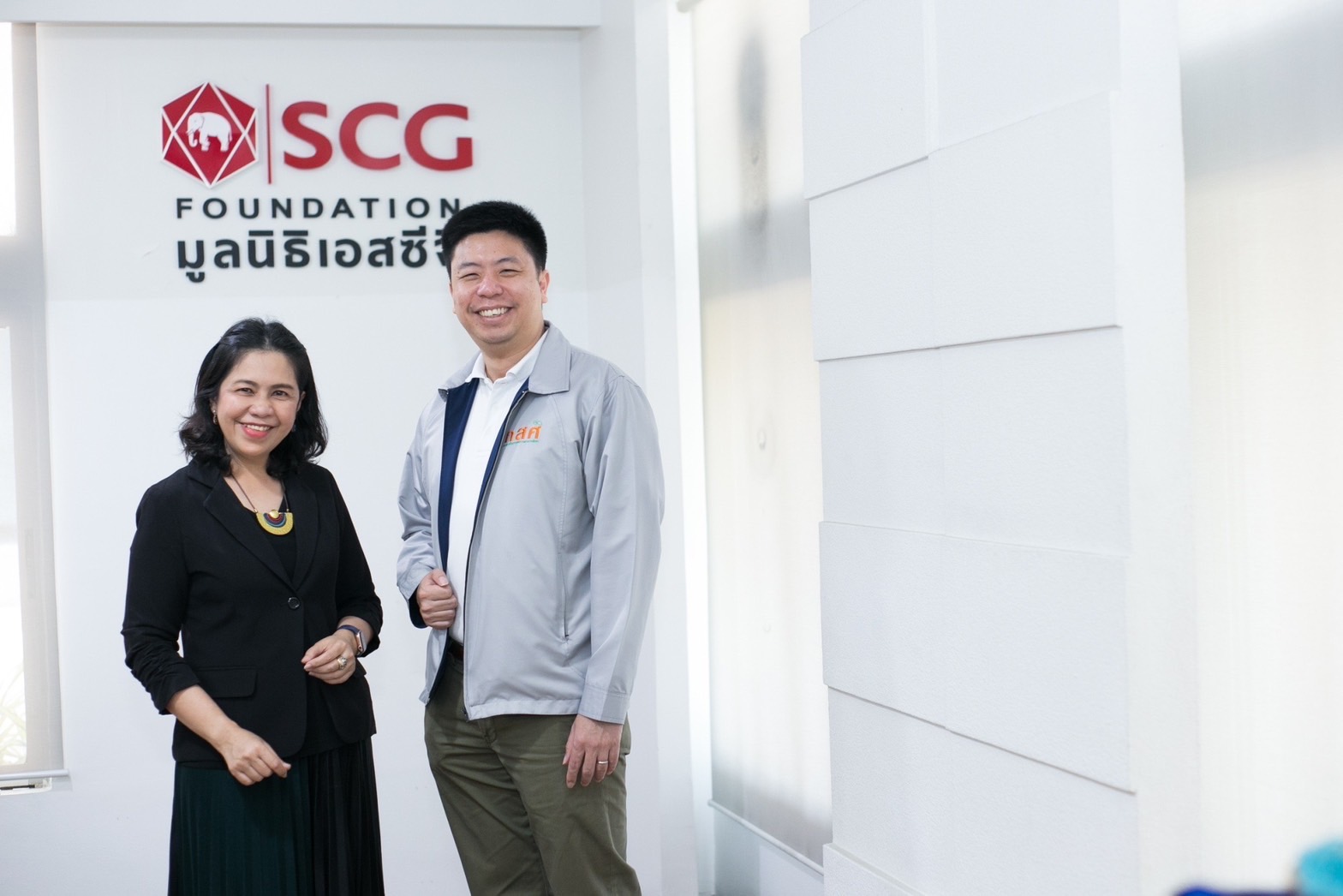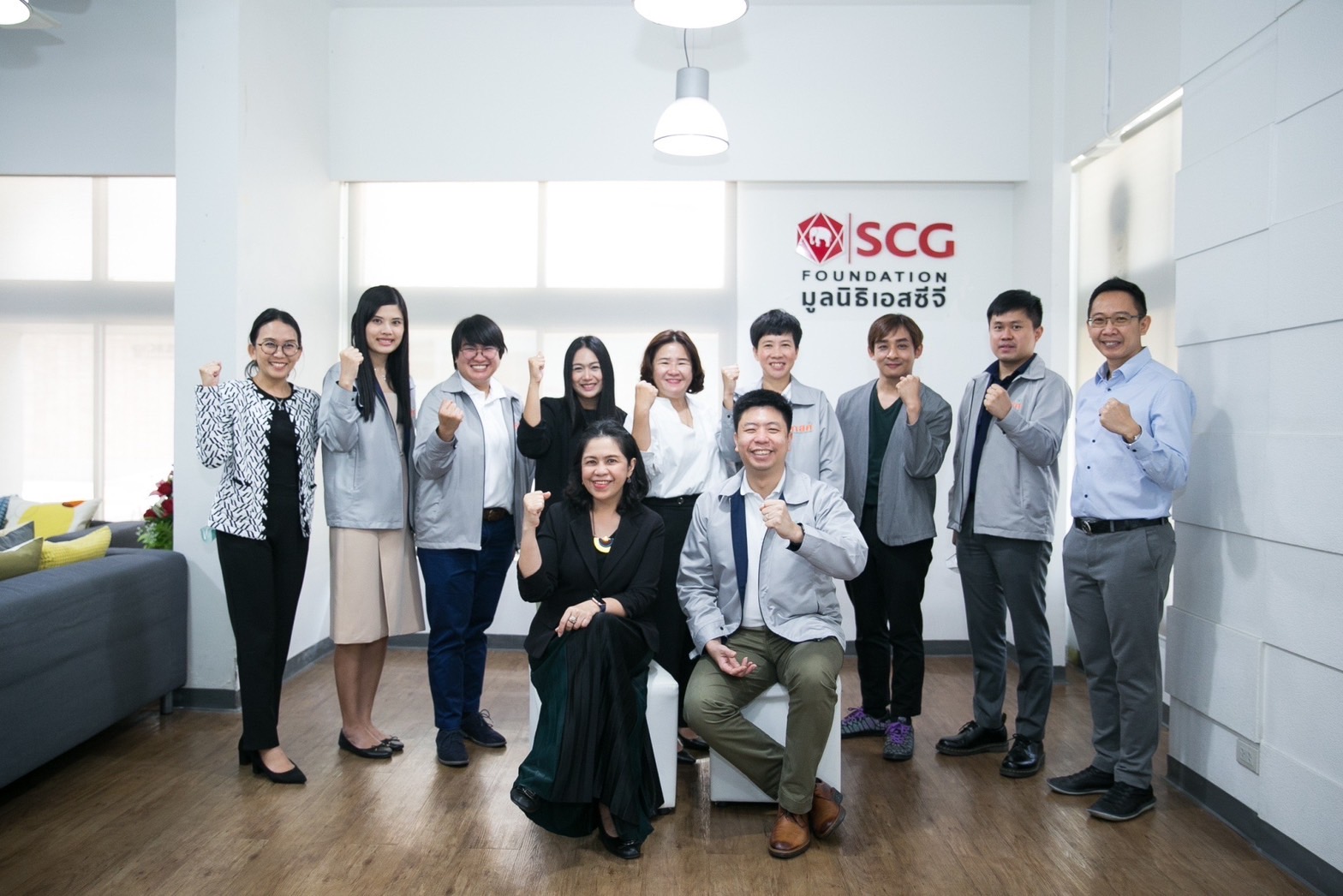 Discussions to introduce a project to establish and launch a Career Development Fund have recently taken place among Suvimol Chivaluk, the Director and Manager of the SCG Foundation, Dr. Kraiyos Patrawart, Managing Director of the Equitable Education Fund (EEF), and Thantida Wongprasong, Director of the Office of Partnership, Innovation and Scholarships at the EEF. Ideas and action plans were exchanged in a constructive atmosphere, as the representatives discussed ways to collaborate on expanding the reach of the project's positive influence, starting with communities as a foundation. The plans include increasing opportunities for education, career and income-generation development, as well as fostering a sense of integrity in each community in a sustainable way.
Given these developments, there are currently three different community bodies that have joined this pilot project: the Satisfaction in the Sufficiency Economy Lifestyle Community Enterprise (Por Jai Nai Withi Por Piang) in Kanchanaburi province, the network of community enterprises for mat weaving in Ban Pho Thong (Gor Gok Bueng Kan) in Bueng Kan province, and the Association for Friends of Disabled Individuals in Chae Son subdistrict, Lampang province. The collective goal is to establish a prototype for a funding system that would be used to promote education and career development, under the mindset of using "careers" and "funds" as "tools to encourage education." The project aims to start at the community-level, through learning and improvement based on the needs of community members, particularly underprivileged groups.
As for the collaborative efforts between the SCG Foundation and the EEF, proceedings will be conducted on a networking basis, focusing on entering communities to educate members on being proactive and driving change with a community-based mindset. This will serve as a continuation of previous efforts for community development by promoting an improvement in management to increase the efficiency of such efforts. Starting with underprivileged groups, such as young labor workers who are not registered, the project aims to directly involve them in all management processes, to increase a sense of ownership and accountability in these efforts to drive funds. These efforts will also serve the mission of reducing the prevalence of inequality in education through "innovative finance" which leads to fostering careers and creating more opportunities to prosper in life among these community members. In addition to these benefits, the fund also creates an indirect social return on investment to the societies to which these individuals belong, which, in turn, will help society improve on a larger scale.