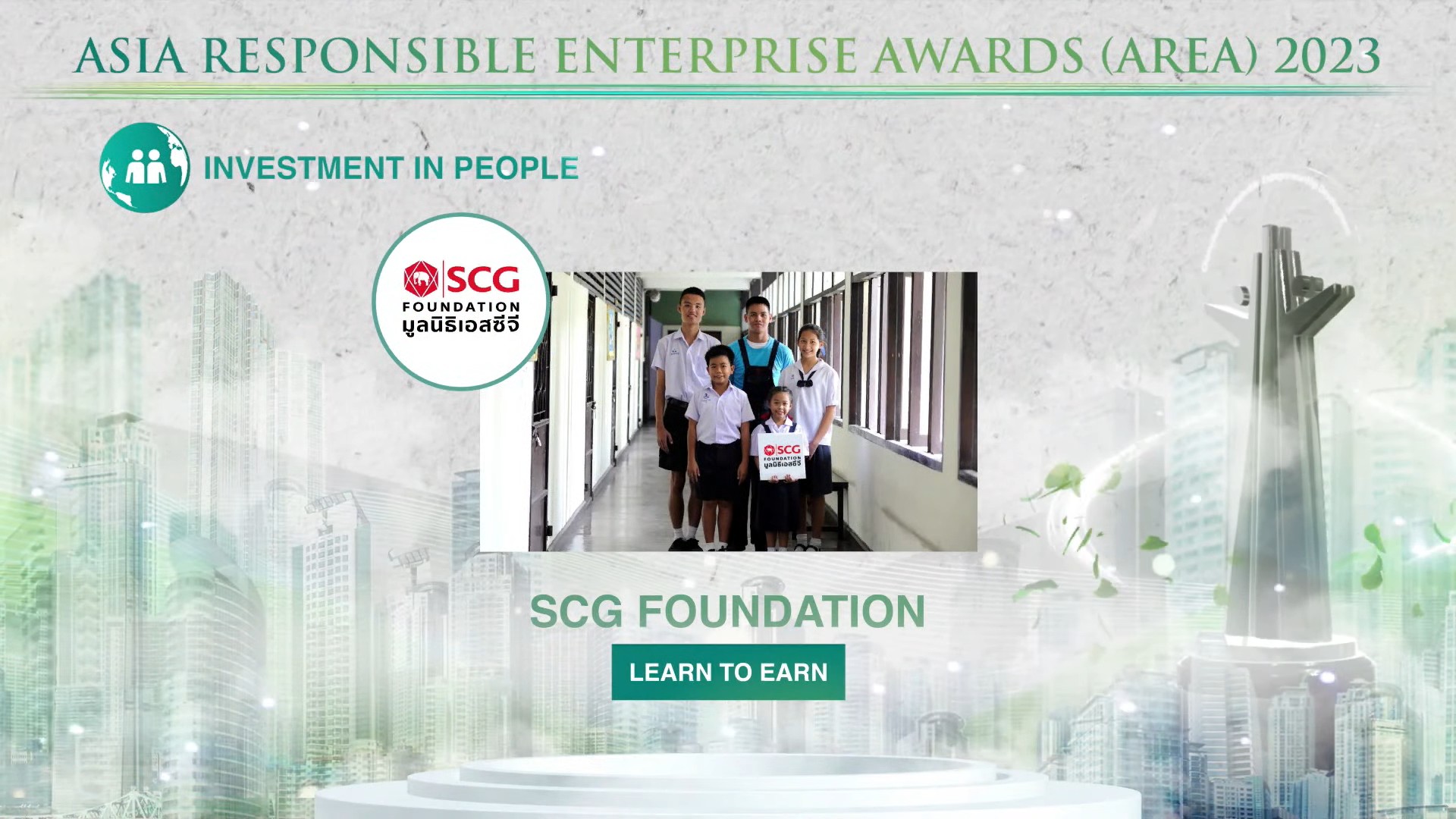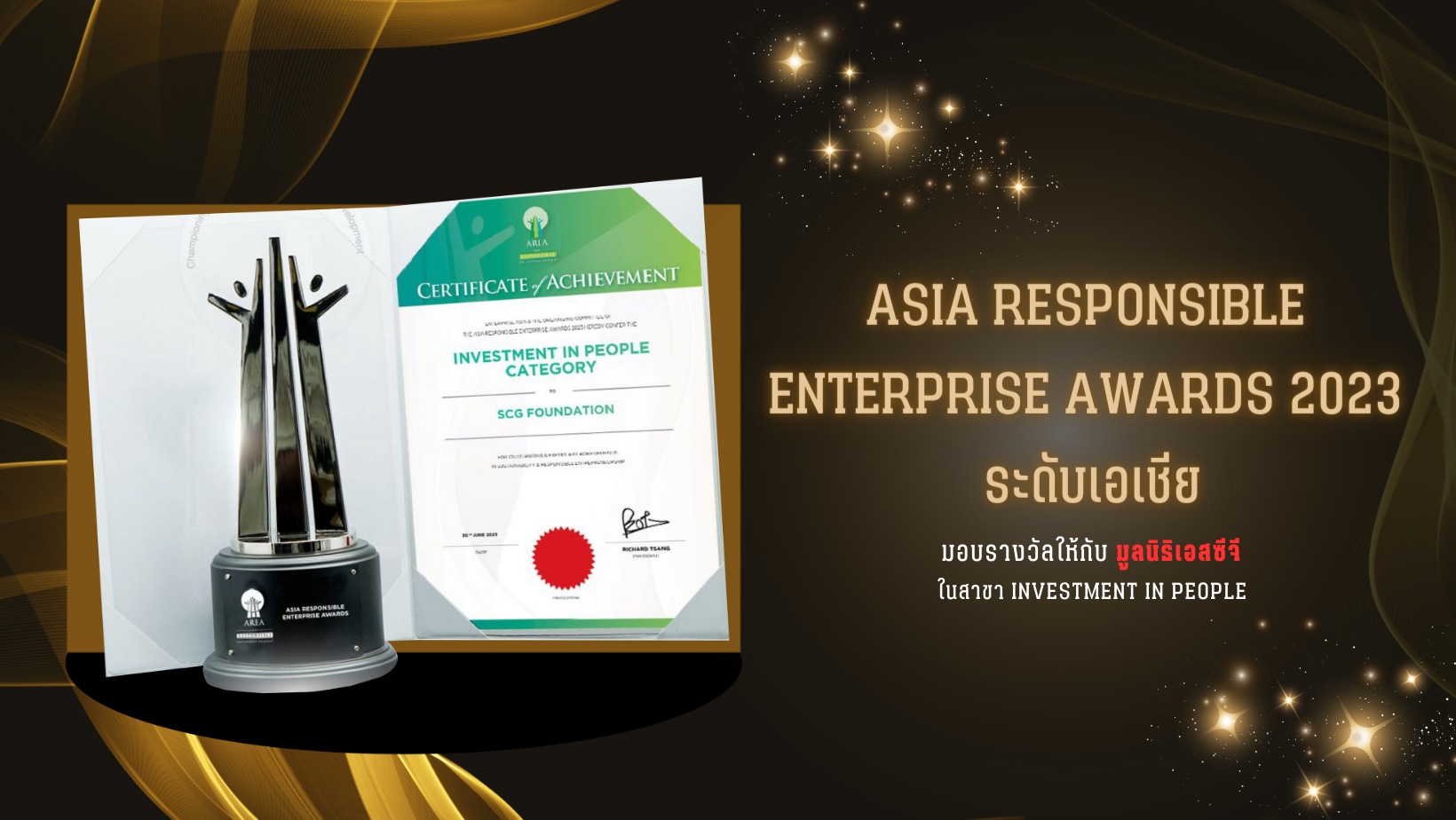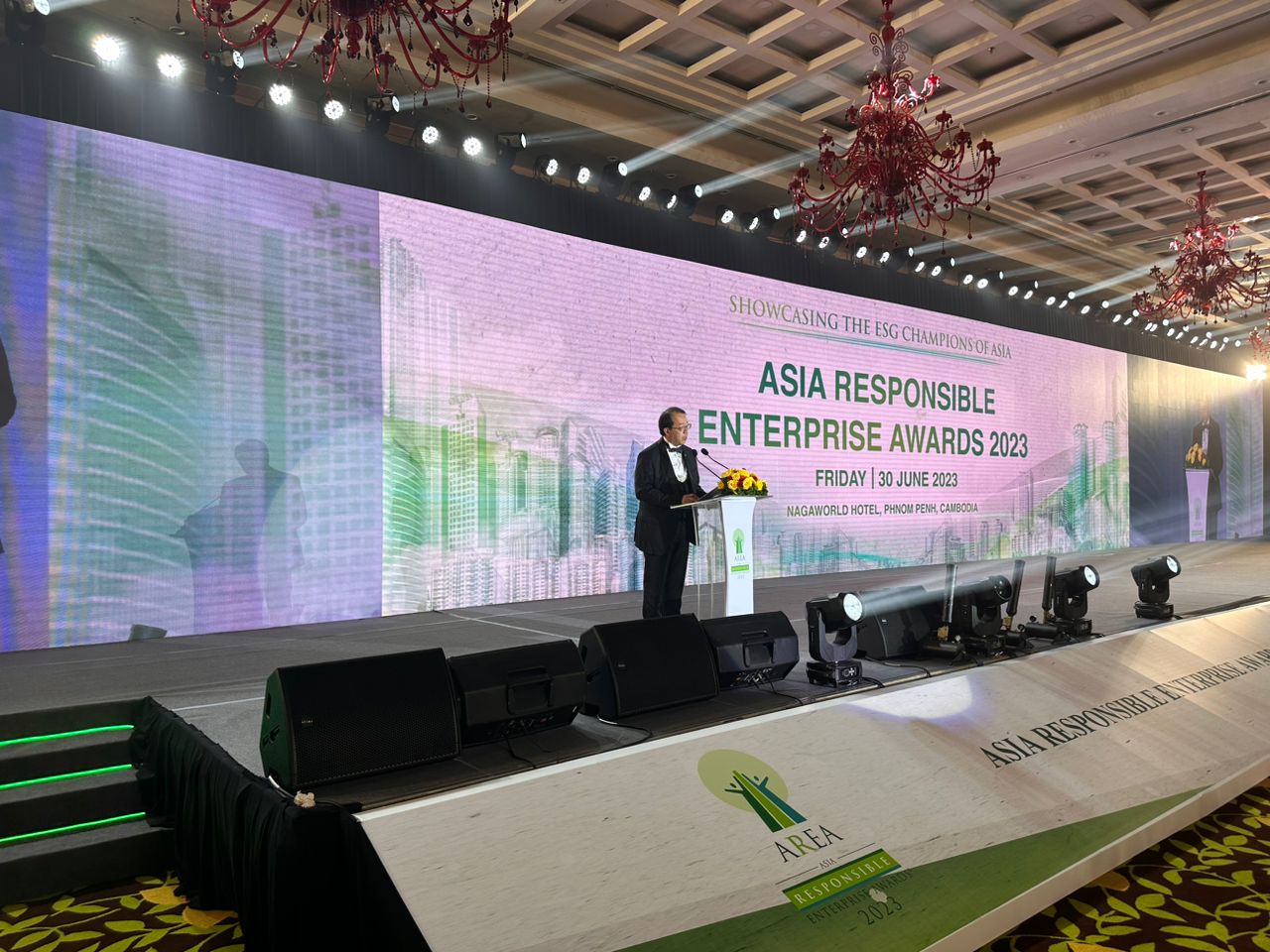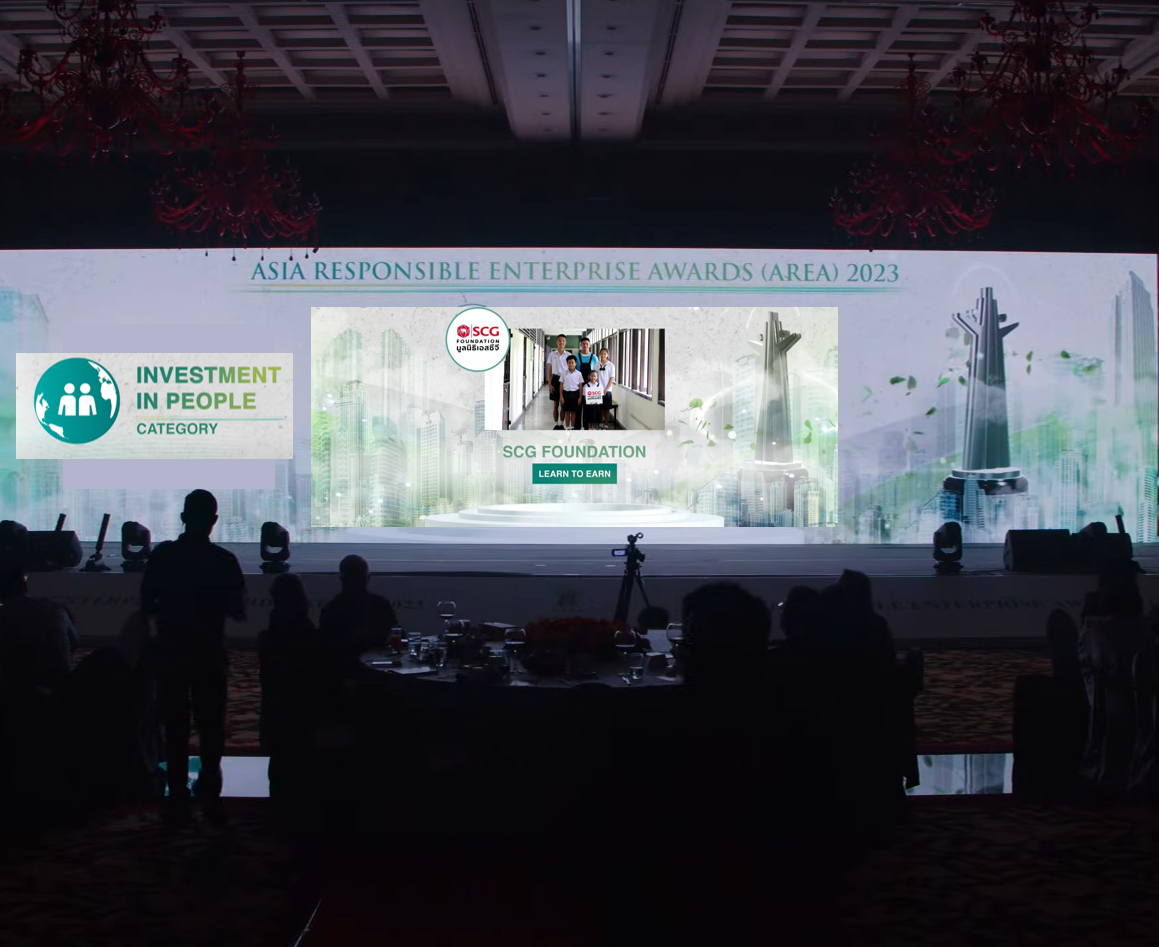 The SCG Foundation's dedicated efforts in promoting the "Learn to Earn" concept for young individuals have led to the Foundation being selected as an organization that excels in People Investment category. On June 30, 2023, the Foundation received an award at the Asia Responsible Enterprise Awards (AREA) Awards held by Enterprise Asia, that selects other organizations with noteworthy achievements in social responsibility, environmental preservation, and sustainable, organizational development. The AREA is currently active in over 19 countries throughout Asia.
The SCG Foundation has recognised the "Learn to Earn" concept and tackled the various challenges in the field of modern education, an area that is currently facing rapid changes. Thus, campaigns launched under the "Learn to Earn" focus on learning quickly, graduating promptly, and creating ample job opportunities. These efforts are translated into campaigns to improve the skill sets of members of the youth, particularly hard skills like the potential to learn new abilities, and soft skills, such as being able to socialize and manage emotions in an effective and professional way. Such skills, known as "Power Skills," are the building blocks of learning effectively in the 21st century and beyond. The SCG Foundation recognizes these efforts as a way to help the youth of coming generations cope with and thrive in an ever-changing environment. Since the Learn to Earn project was launched, the Foundation has awarded 1,300 scholarships to members of the youth, in areas such as public health and technology, to name a few. At present, over 90% of students who received scholarships from the Foundation are able to find jobs.
Additionally, the SCG Foundation has continually embedded "Learn to Earn" concept into youth's mindset and campaigned to raise awareness and understanding of the "Learn to Earn", particularly among opinion leaders, teachers, instructors, parents, and guardians. These educational efforts focus on discussing learning methods that have changed over time, and informing these individuals about the most desirable skills and career paths in the modern and future economic scene. This includes fostering the mindset of learning power skills, developing strong morals and values, and encouraging an ethical mind. This ensures that members of the youth involved with Learn to Earn campaigns will grow to become talented individuals who contribute a positive impact on society. By promoting involvement in each campaign through several media platforms and channels to ensure that the project remains current and relevant, the SCG Foundation has successfully created a network of organizations. Including the government sector, the private sector, and the civil society sector, as well as media outlets. The Foundation believes that driving growth and development in sustainable education can never be successful through individual efforts. It trusts that representatives from all sectors and walks of life must actively campaign for the betterment of the future of education, in order to cause positive ripples in society that result in sustainable development under the "Learn to Earn"
The Asia Responsible Enterprise Awards (AREA) is organized by Enterprise Asia. Launched in Malaysia, Enterprise Asia is a non-governmental organization that aims to support and develop other organizations that show a true intent in maintaining social and environmental responsibility in Asia. The goal of AREA's awards is to motivate organizations to create their own changes that positively impact society and the environment in the future. The first AREA awards ceremony was held in 2011. Thus far, 3,367 organizations have participated, resulting in a positive reputation for the event, with extensive interest from numerous organizations in Asia.