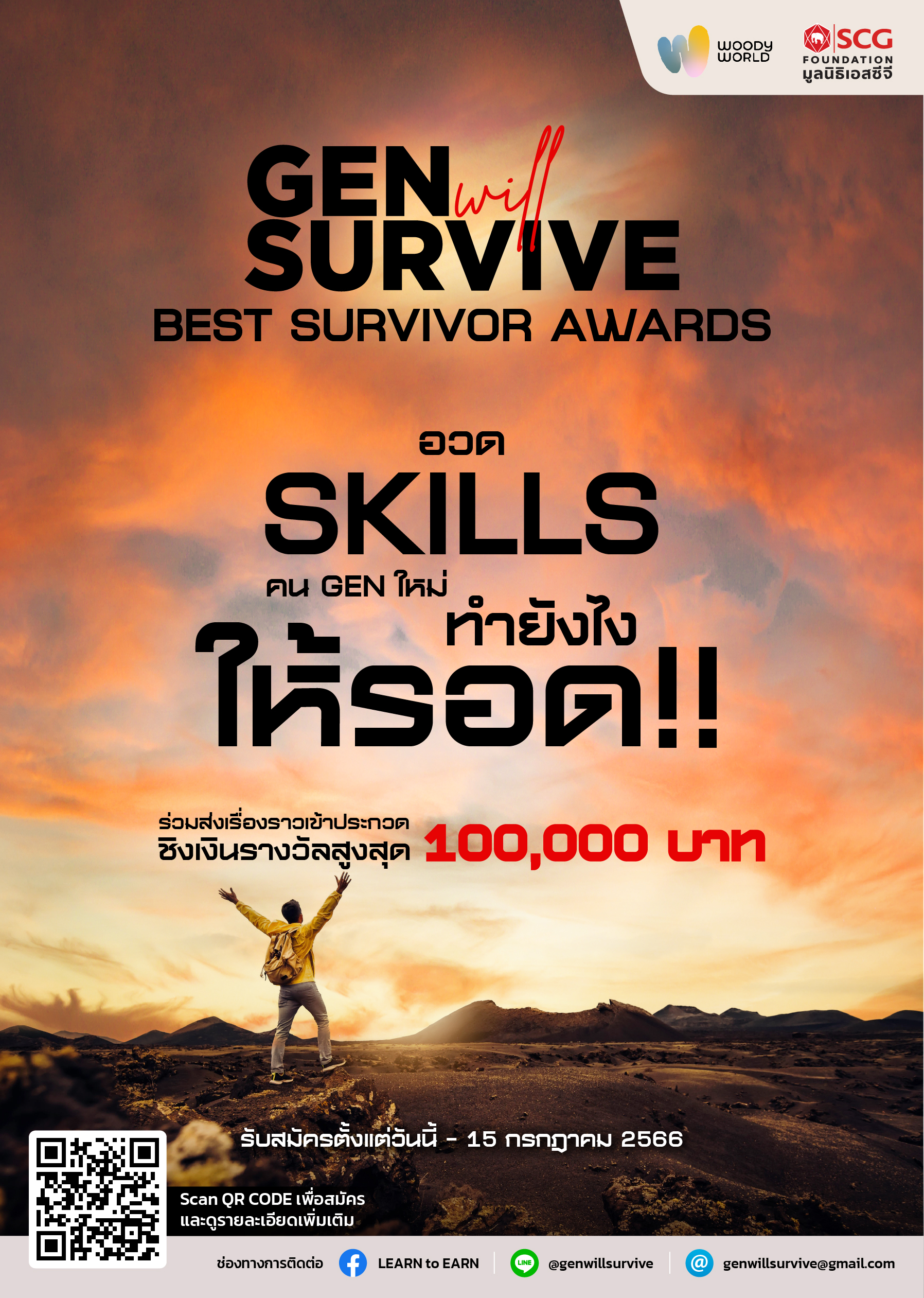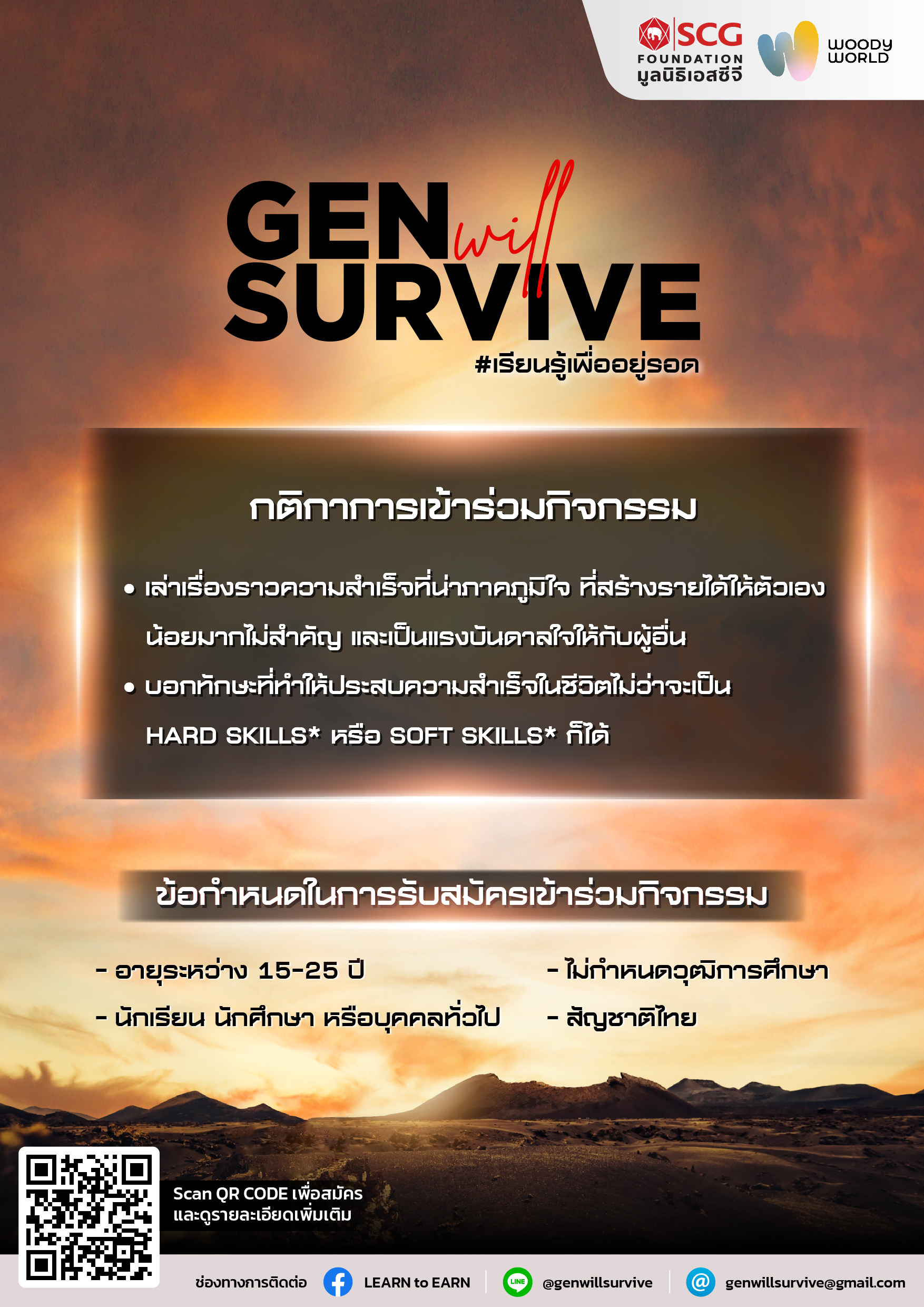 It's time to showcase your skills for a chance to earn up to a 100,000-baht reward! To apply for the "Gen Will Survive" campaign, simply follow the steps below:
Share any success story or remarkable experience where you have made and sustained income independently. The amount of income isn't important; All that matters is that the story is inspiring to others!
List down the skills that led to your success in life. Feel free to share both hard skills* and soft skills* where applicable.
Hard skills are professional, technical, and linguistic skills, such as the ability to excel in music, athletics or sports, makeup or cosmetics, computer coding, drawing or painting, cooking, or photography, to name a few examples.
Soft skills refer to life skills, such as creativity, communication, leadership, socialization, being a good listener, having a good mindset, time management, on-the-job problem solving, keeping calm in high-stress situations, and stress management.
If you are a student or individual between the ages of 15 to 25, you are eligible to apply for the Gen Will Survive campaign.
List of Awards for the "Best Survivor Awards" Competition:
Winner's Award – 1 award, cash prize of 100,000 baht
2nd Place Award – 1 award, cash prize of 50,000 baht
3rd Place Award – 1 award, cash prize of 30,000 baht
Consolation Awards – 5 awards
Those interested may apply today by filling out the form here >> https://bit.ly/43y5ZjE
or scanning the QR code provided
** Applications will only be open until July 15, 2023.
** Winners and award-receivers of the Gen Will Survive campaign will be announced on August 31, 2023.
Winners and award-receivers will be contacted by our staff to be informed on how to collect their prizes by August 18, 2023.
For more information, please contact us through the channels below:
Official Line Account: @genwillsurvive click https://bit.ly/4290Opj
Email: genwillsurvive@gmail.com
Facebook : Woody /Learn to Earn/ มูลนิธิเอสซีจี