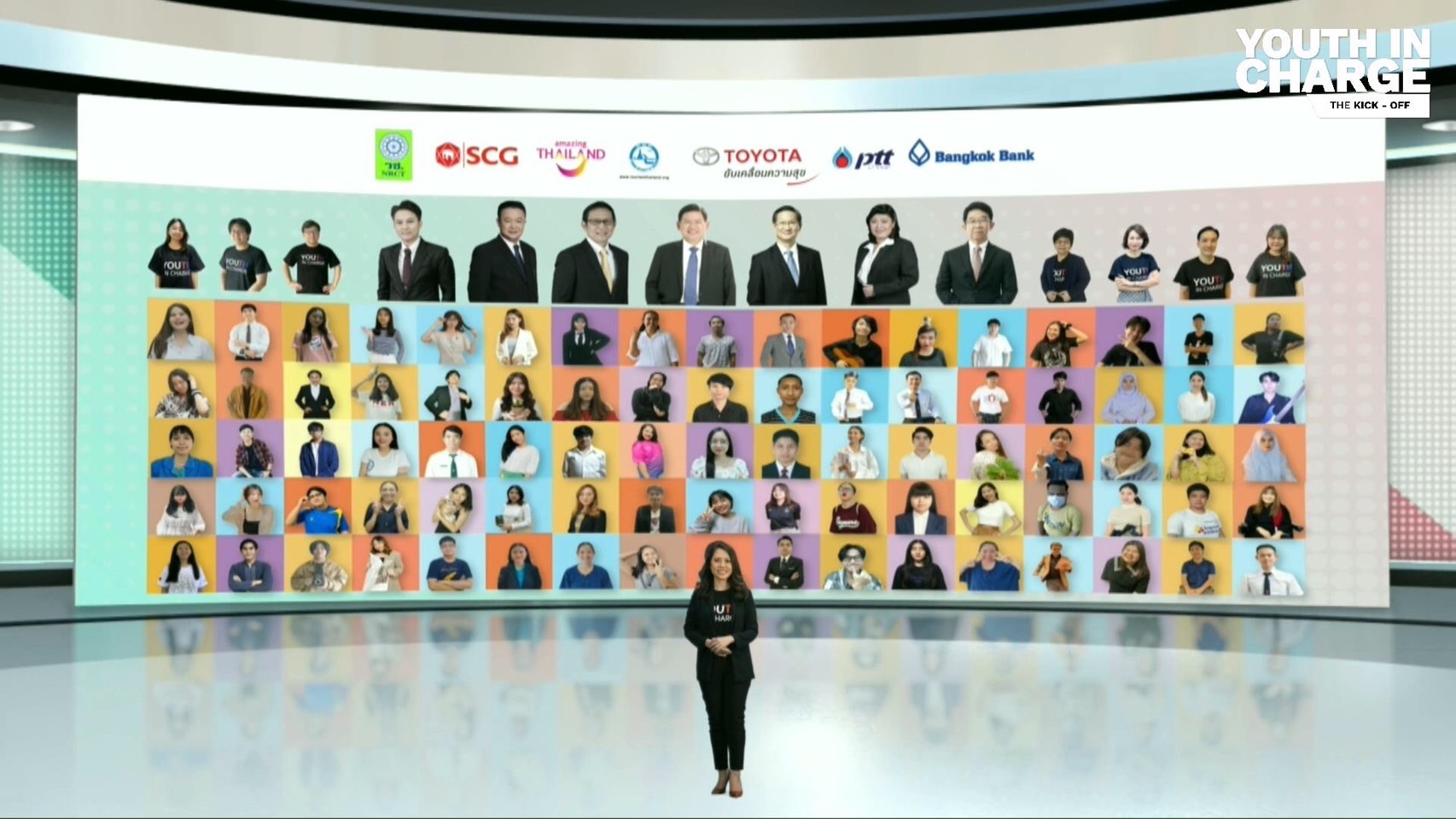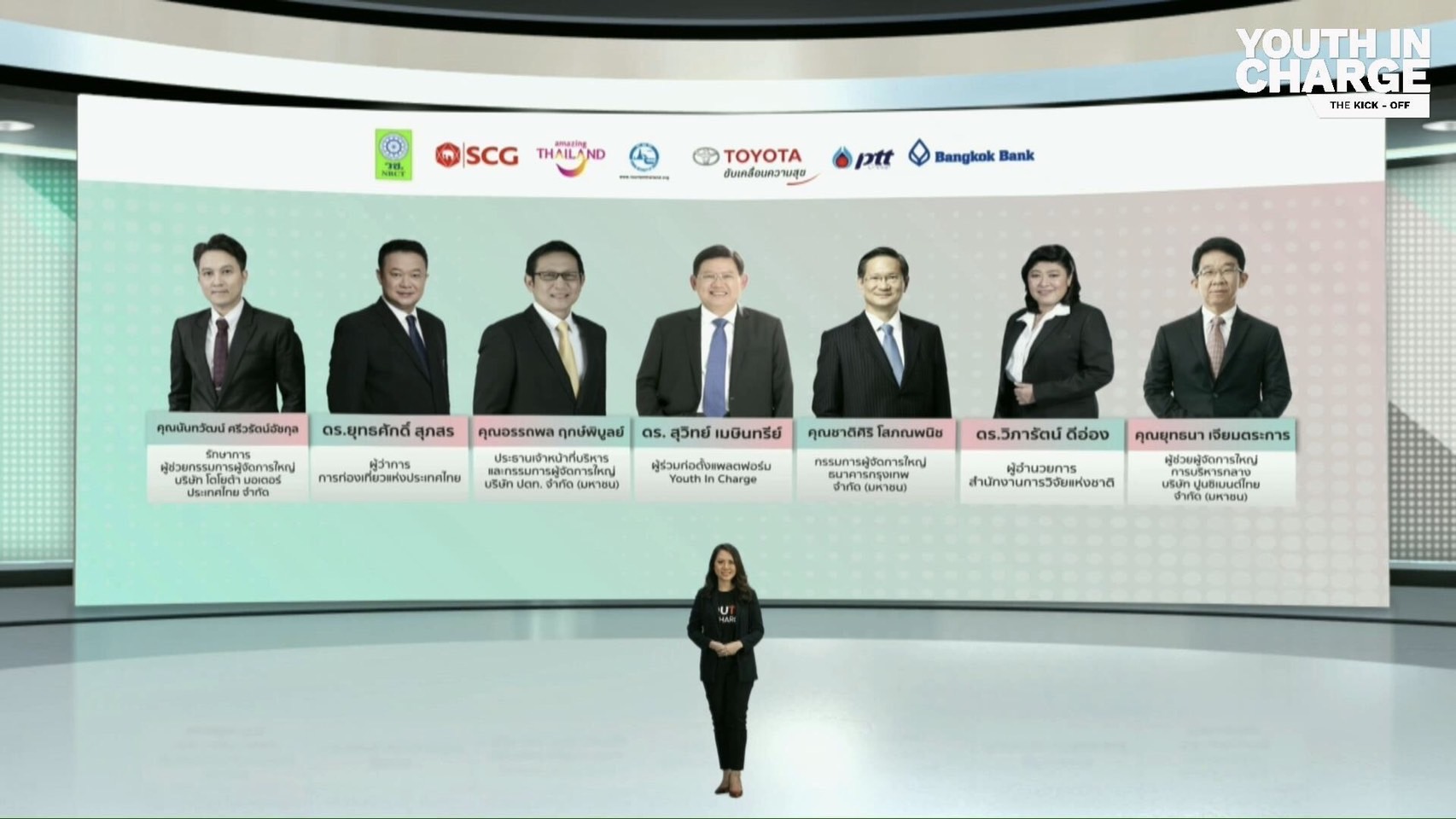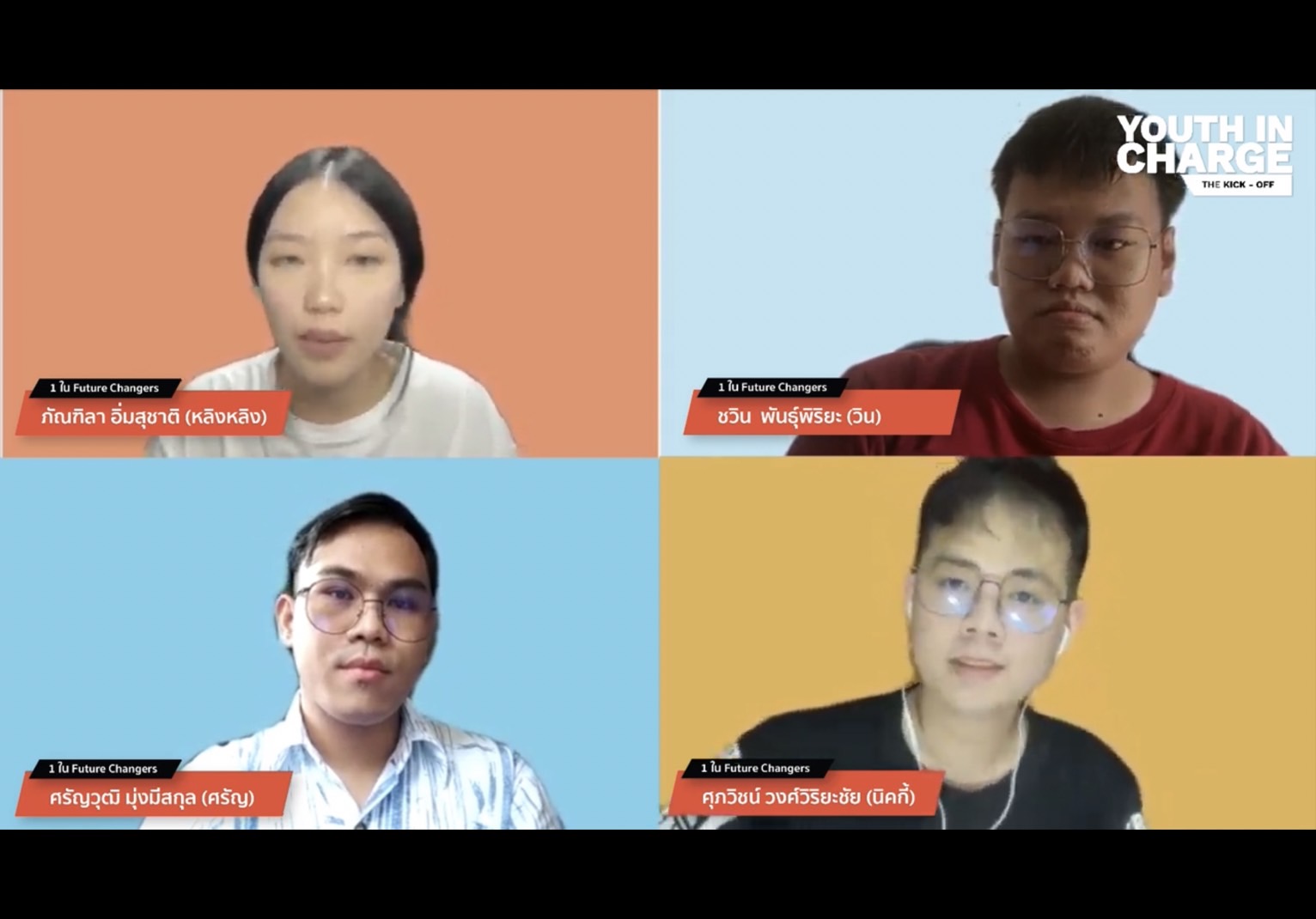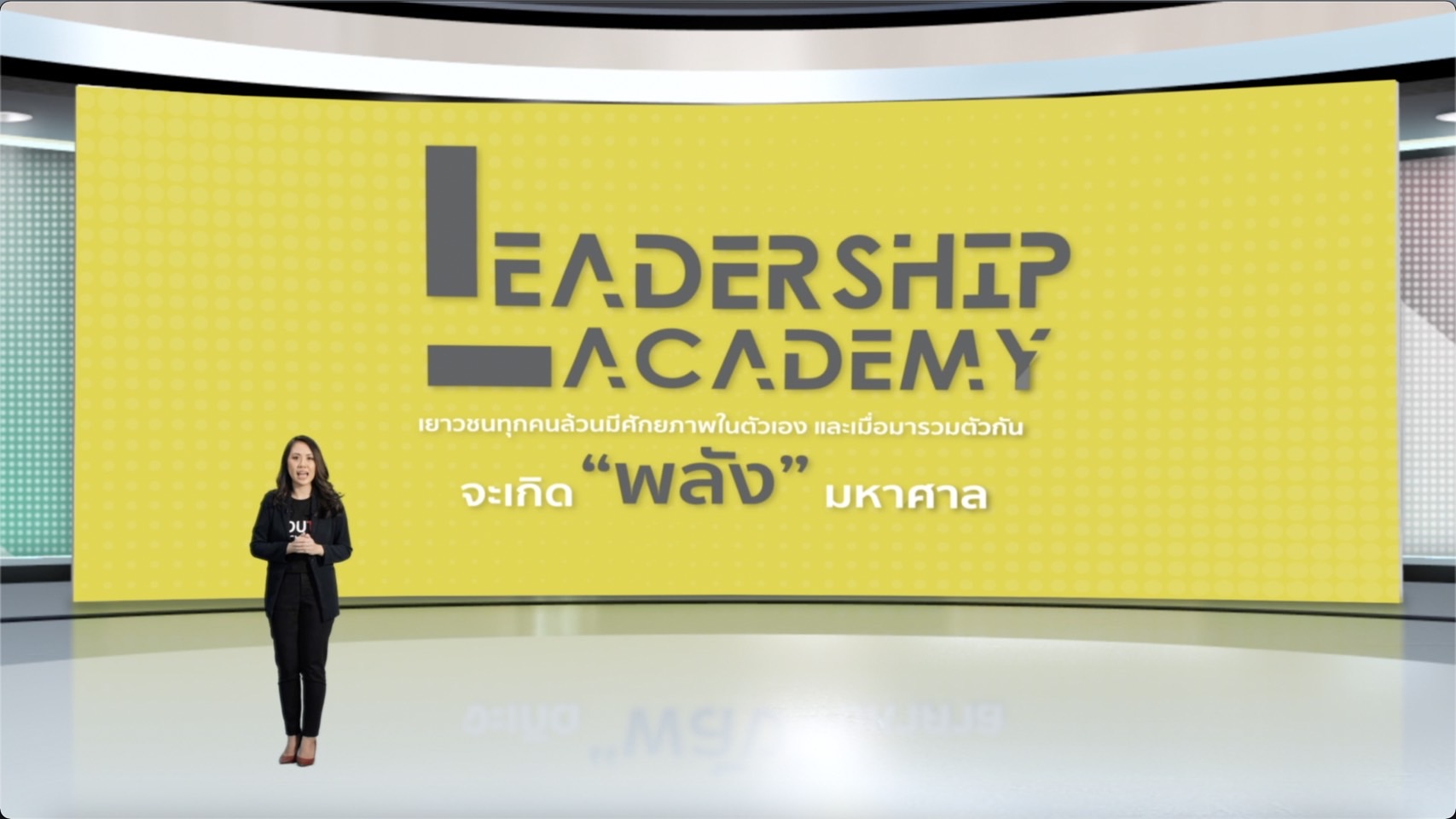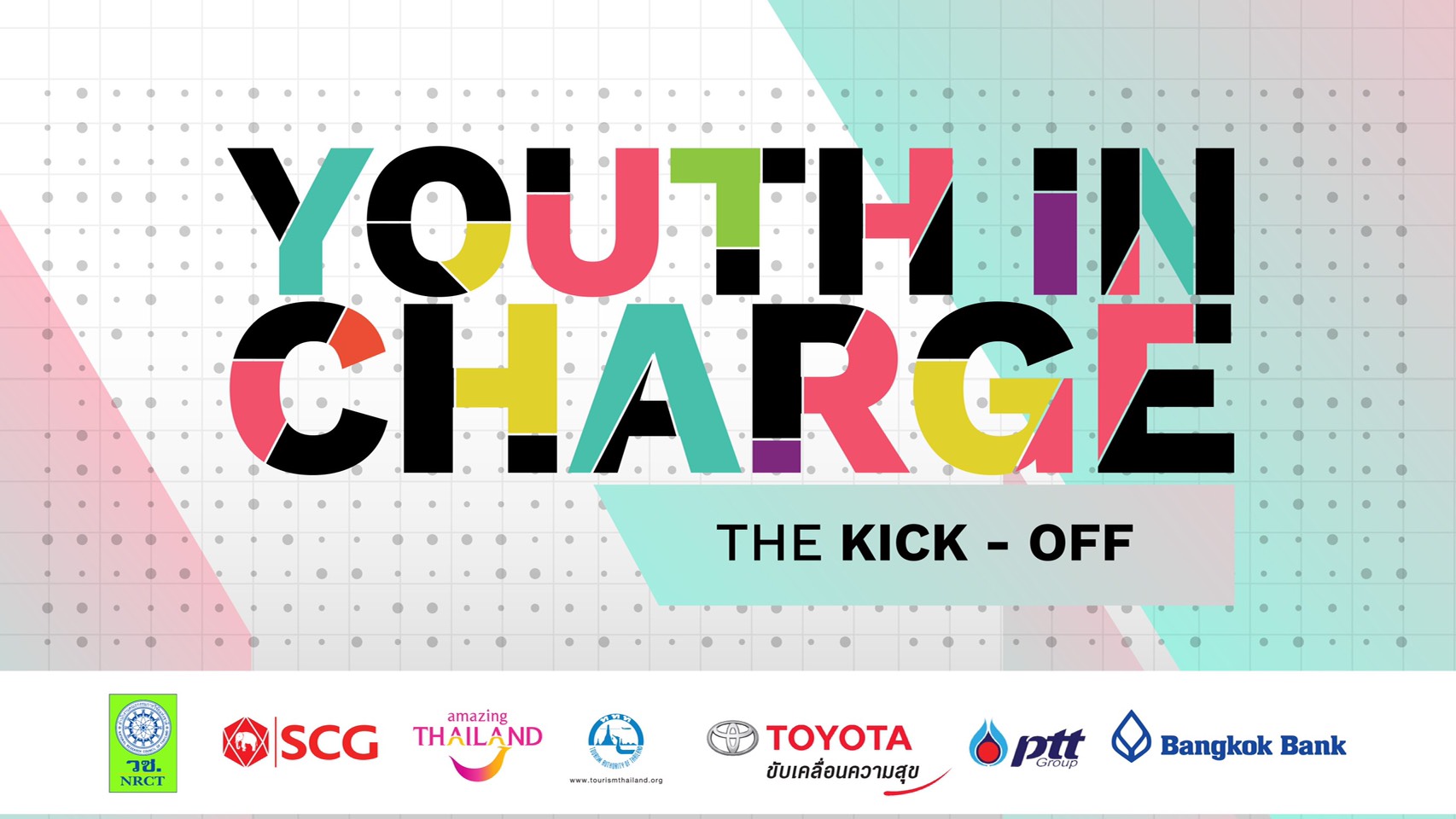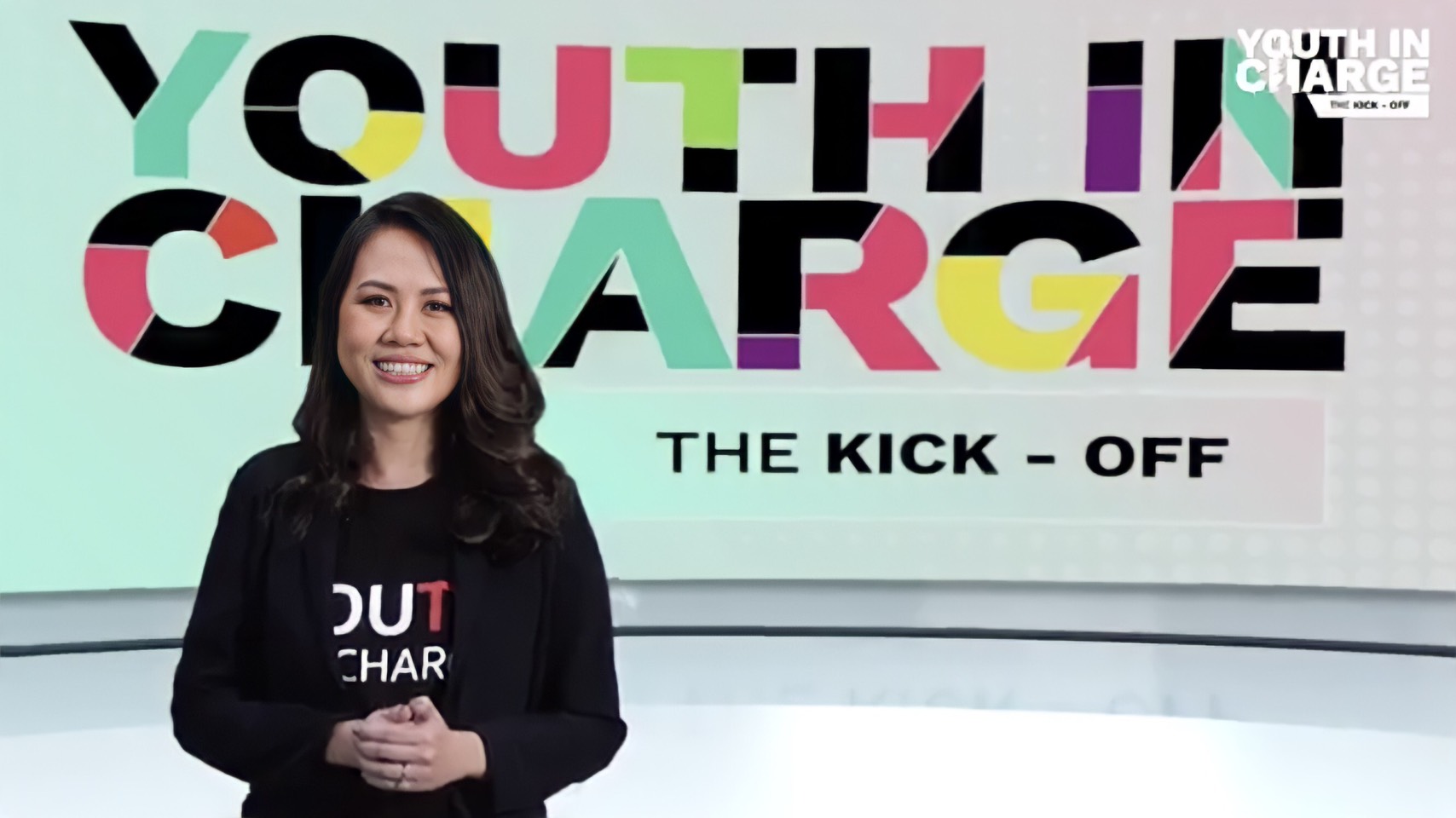 18 September 2021, Bangkok – In the Lead (Social Enterprise) Co., Ltd. organized the Youth In Charge The Kickoff event online to launch "Youth In Charge", a platform providing opportunities for leadership development in Thai youth. This platform was held by working together with partners from the public sector, the private sector, the civil society and a network of educational institutions to create a space for young people who were interested in and committed to become Future Leader to lead change in order to meet, exchange, learn and work together. The said platform also initiated the "Youth In Charge Leadership Academy" that gives such youths the opportunity to learn from the real leaders from all sectors. Therefore, in a positive learning environment, youngsters are encouraged to think, speak, express themselves, ask questions and challenge those beliefs in the old paradigms which lead to social movement and our country's sustainable development in the future.
Erica Maesincee, co-founder of the Youth In Charge platform, Managing Director of In the Lead (Social Enterprise) Co., Ltd. said: "Nowadays, our world is undergoing rapid and sudden changes. There is continuous improvement that moving forward. The new generation can easily access to information from here, there, and everywhere. Accordingly, they are both observant, attentive, acquired new perspectives and comprehensive wide-ranging interests. As the world outside their schools and beyond their universities grew wider and wider. Educational institutions and educational systems alone may not always be the supporting environments for them unleashing energy, showing potential and developing youth leadership. Thus, we initiated the Youth In Charge platform to open up a space for young people to expose their talents to the fullest. Recently, Youth In Charge and its partners including National Research Council of Thailand, Siam Cement Group, SCG Foundation, Tourism Authority of Thailand, Toyota Motor Thailand Company Limited, PTT Public Company Limited and Bangkok Bank Public Company Limited have simultaneously initiated Youth In Charge Leadership Academy as a platform to develop leadership abilities and opportunities for Thai youth to open up the world outside the classroom, expanding learning activities out of the educational institutions. In addition, this platform would open the window of opportunities for youth from different backgrounds and interests to work together, exchange and learn from each other as well as allowing the youth to play a leading role or participate in addressing the challenges and driving important national agendas. Recently, we announced the list of youth transformational leaders who have been selected to join the Youth In Charge Leadership Academy, of 85 people aged 16 – 26 years old from both Bangkok and other provinces covering various youth groups in a wide range of knowledge, abilities and interests. We are proud and believe that the selected youth change leaders truly represent the diversity of today's young generations in Thailand.
Youth In Charge Leadership Academy, the official commencement date will be on October 2, 2021 with an emphasis on interaction, creating a fun collaborative learning environment and challenging young people to think and try on new things that they have never done before as well as to develop and improve skills that they may not be incapable. This would result in discovery of genuine leading potential of each ones. We sincerely hope that this platform we have created could empower these young people to develop approaches and complement each other or rather grow together in the future."
Youth In Charge Leadership Academy will be equipped with experienced leaders from the private sector, government and civil society to exchange experiences of leading organization, people managements, crisis managements and coping with specific situations, including bringing specific knowledge they have inherited to the youth. Hopefully, we wish that Youth In Charge Leadership Academy and these first 85 youth change leaders (Future Changers) will be a motivation and inspiration. Furthermore, they would also assist being a "multiplier" in creating the opportunity society and expanding the network to other youth groups.
We believe that the platform and network of youth change leaders we are building, will be an example to society to potentially see this young generation as reflective and intelligent in their own aspects and diversity. And when they come together, the great power is created. Importantly, we hope people to perceive that a creative space for gathering of youth and adults from all sectors are possible. Although, things that they thinking or doing today only give a small step. But if the adults are being supportive and cooperative. It can definitely lead to change and even further big steps."
Find out more about the Youth In Charge platform at www.youthincharge.net or at the Youth In Charge Facebook page : https://web.facebook.com/YouthInChargeThailand