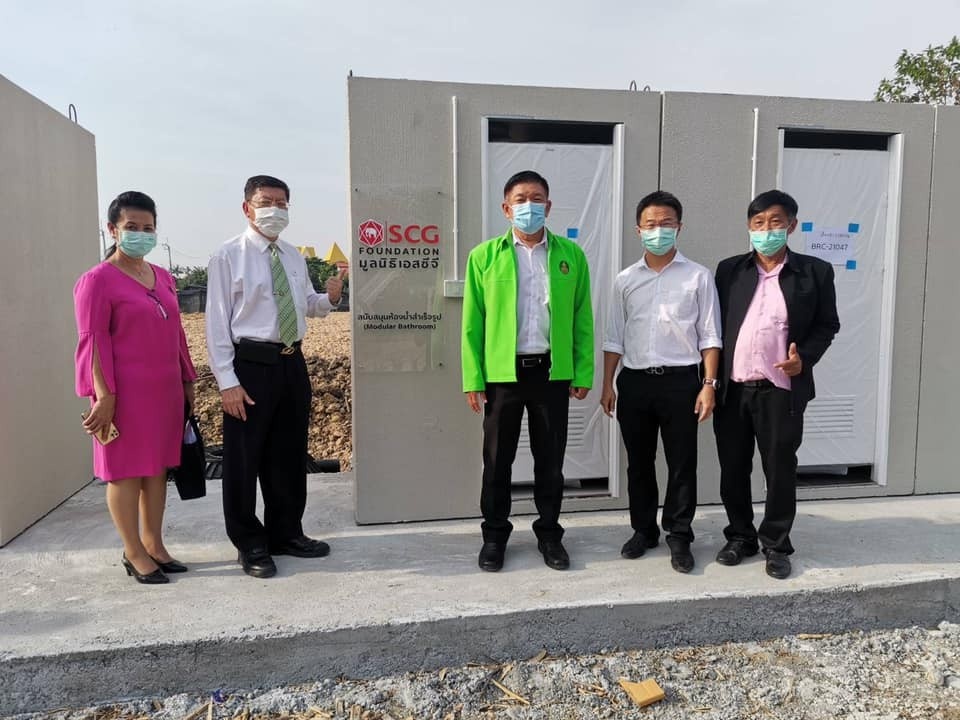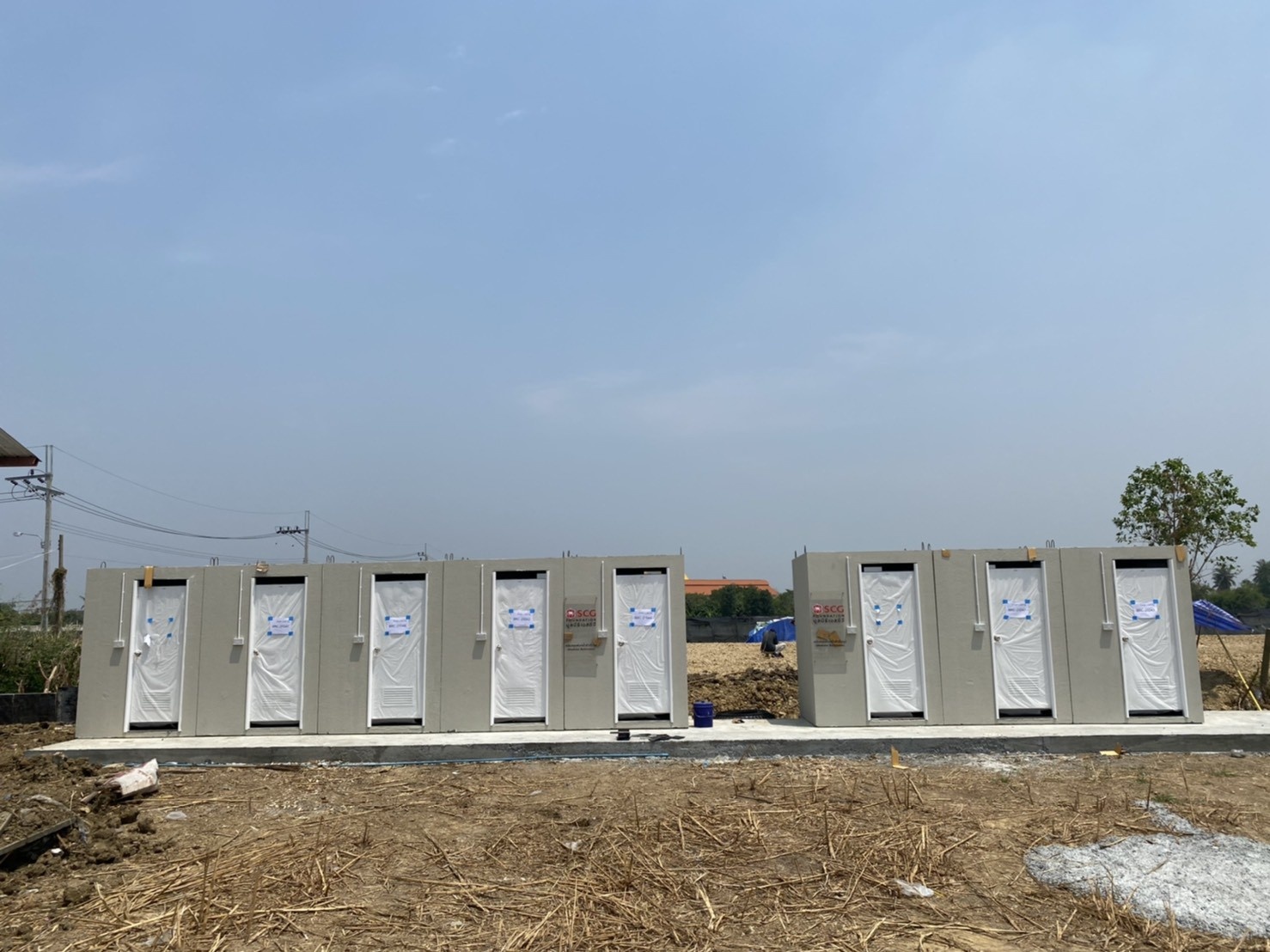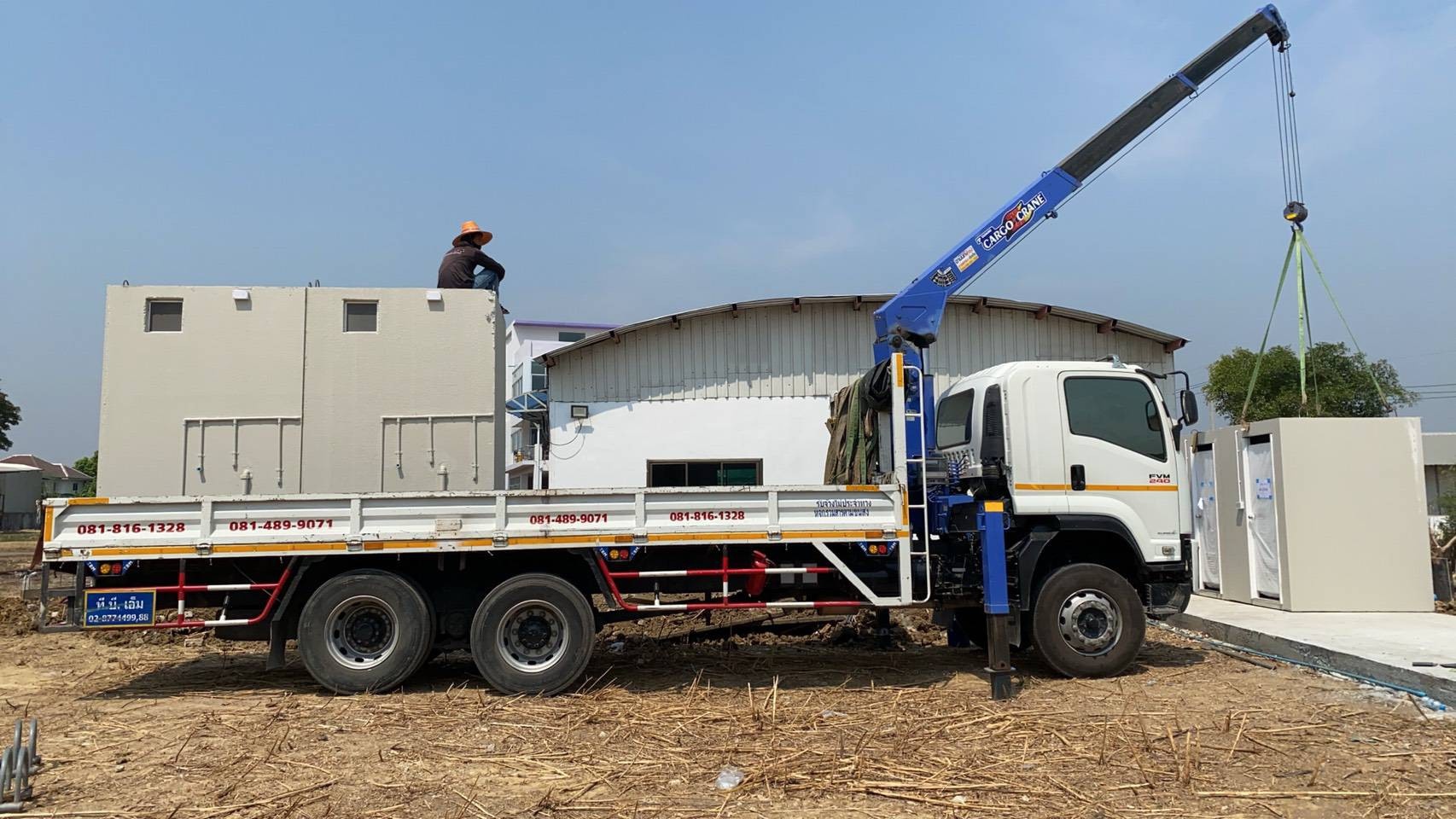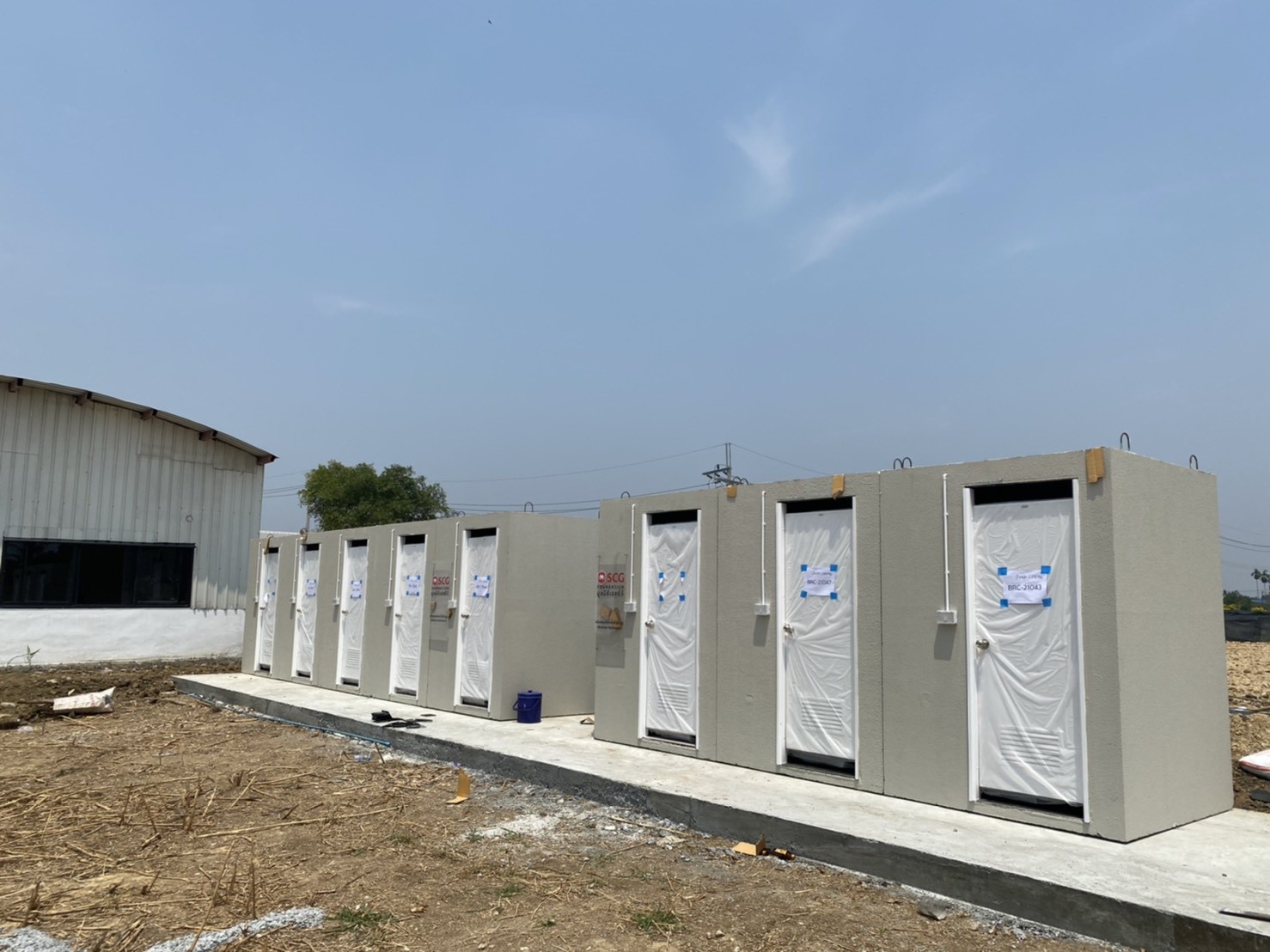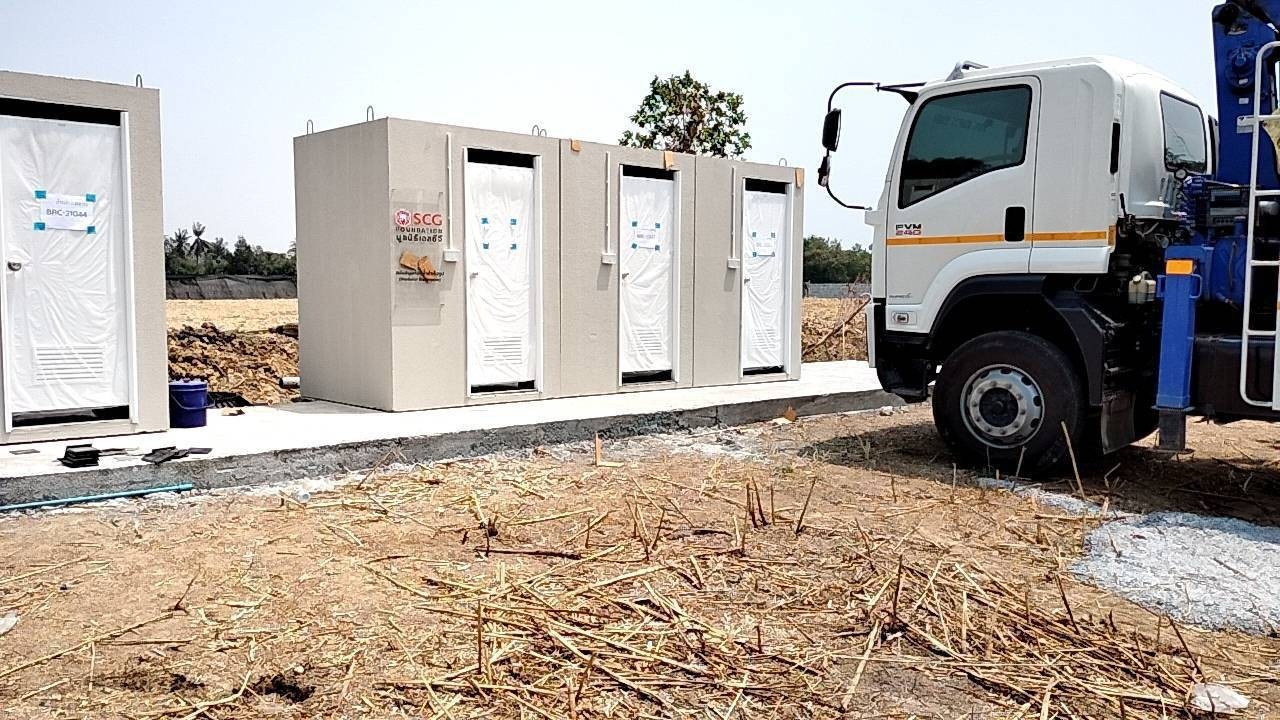 SCG Foundation donated 8 Modular Bathrooms to a Bangkok Metropolitan Administration's field hospital. Dr. Suksan Kittisupakorn, Director-General of Medical Service Department, and Dr. Chaiyot Denariyakul, Director of Ratchaphiphat Hospital, accepted the handout.
The Modular Bathroom is a factory-built turnkey solution developed to ensure better quality control. Designed to facilitate fast installation with a one-day onsite setup, the Modular Bathroom can support emergency response for COVID-19 patients at the field hospital.
SCG Foundation would like to support everyone to get through the COVID-19 crisis together.