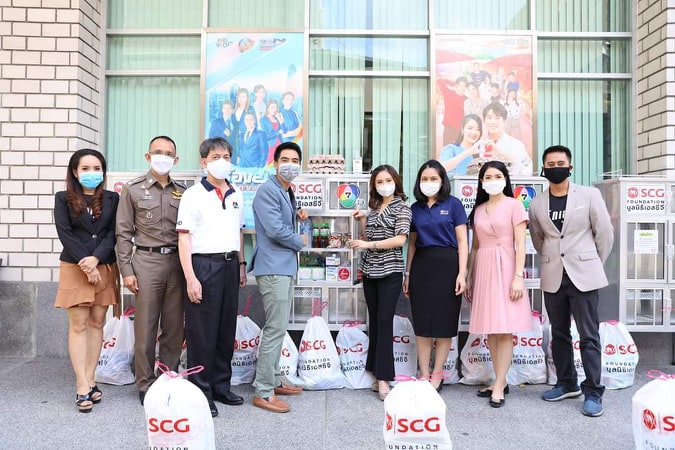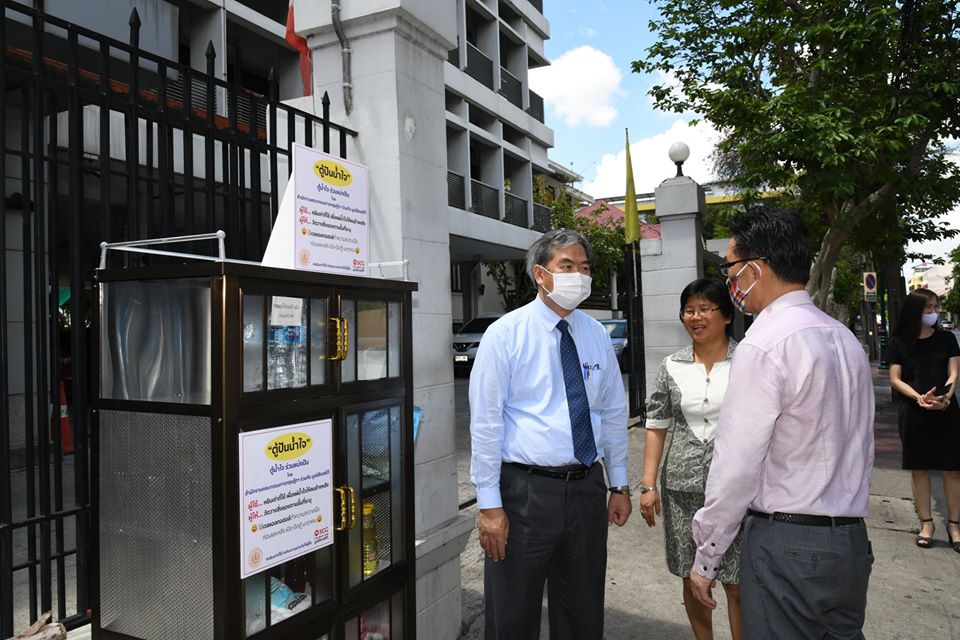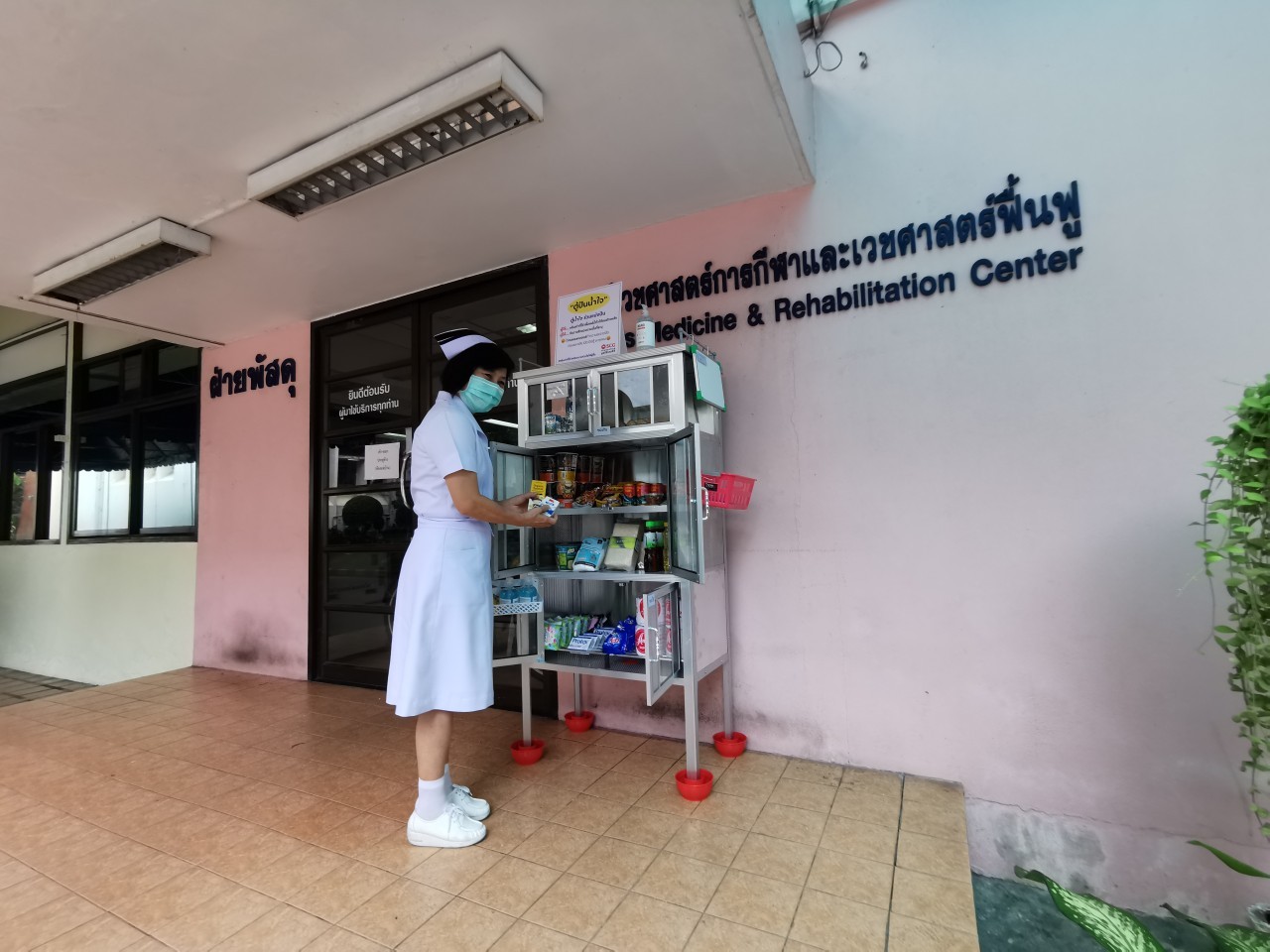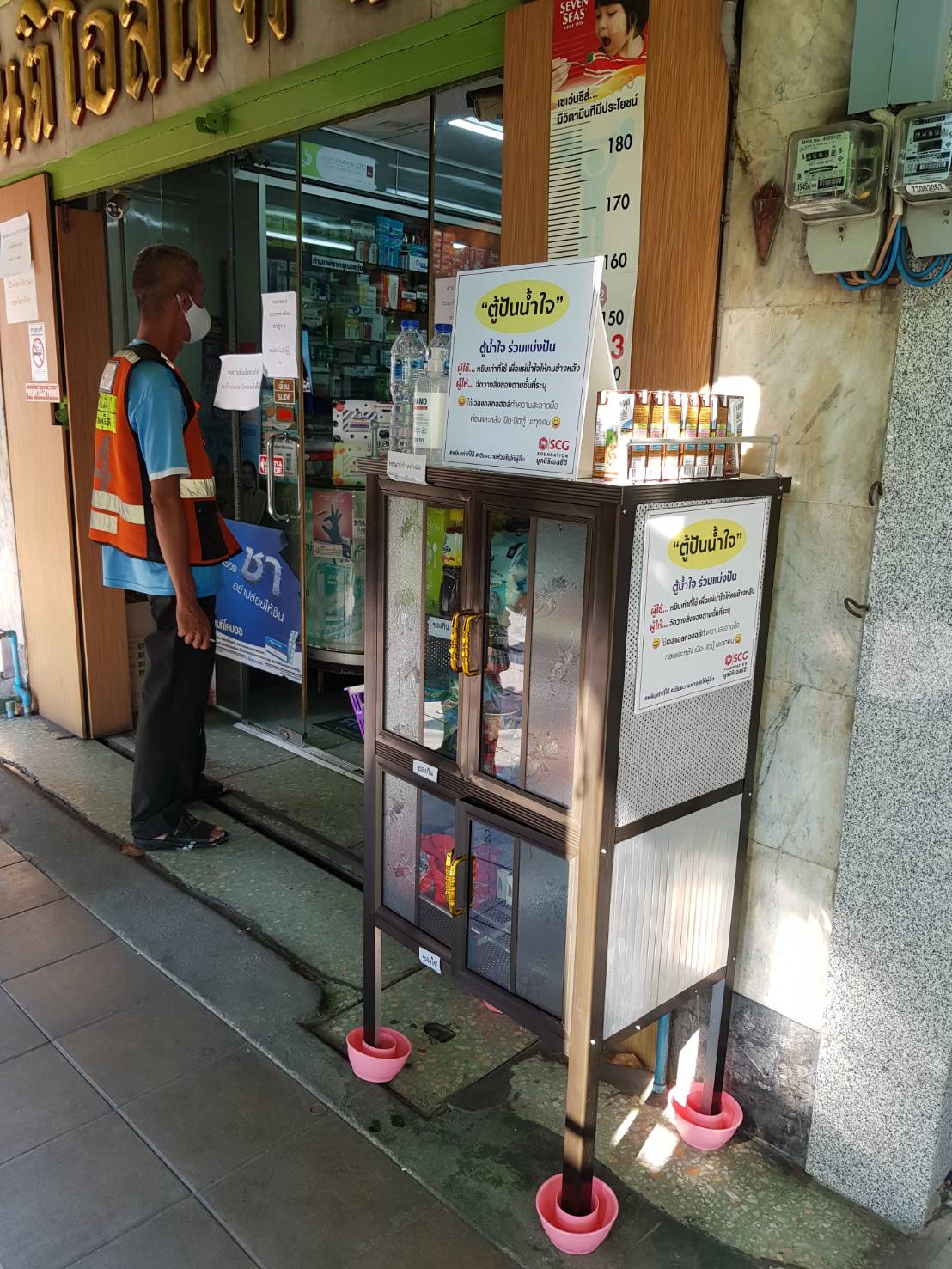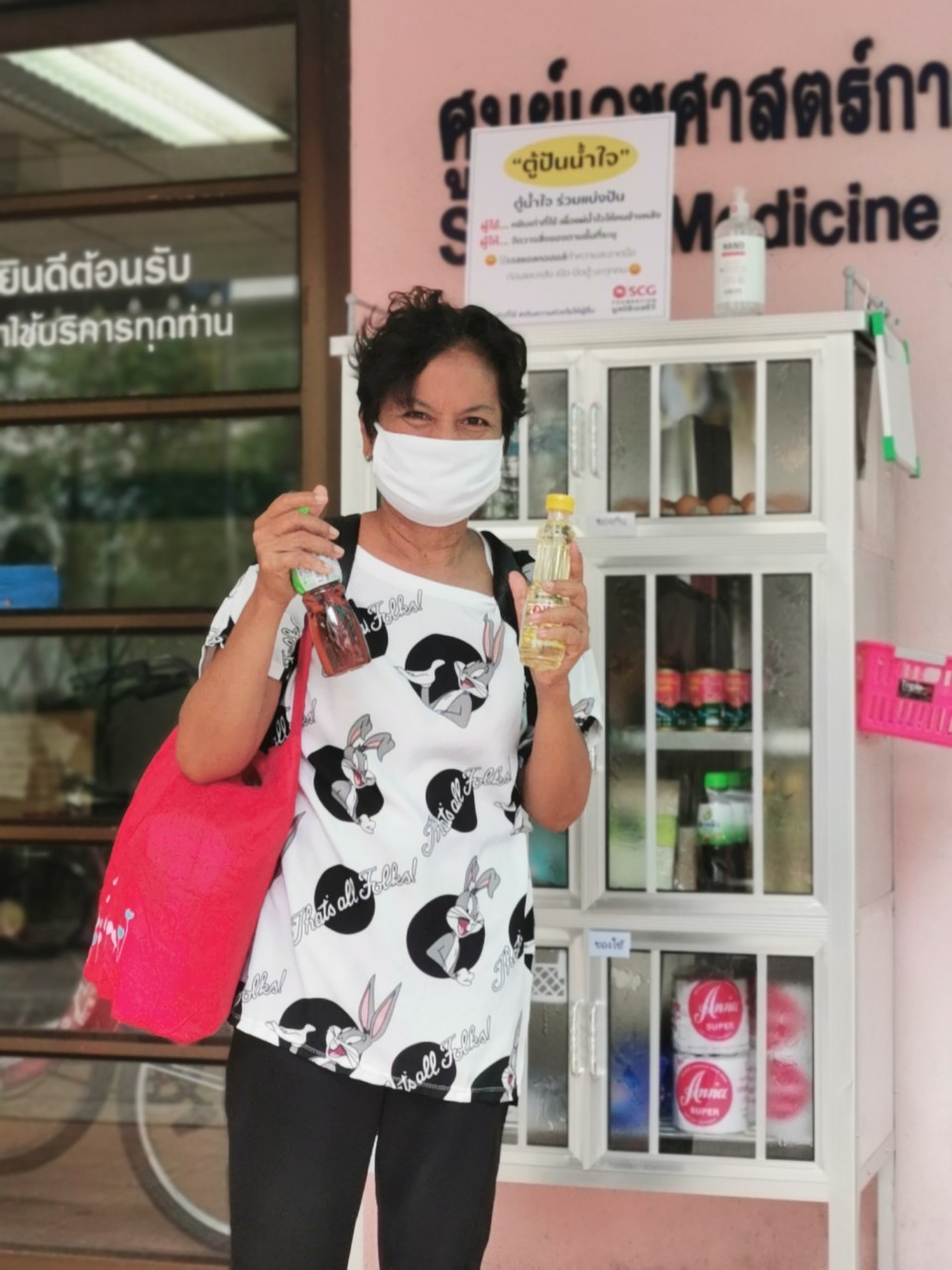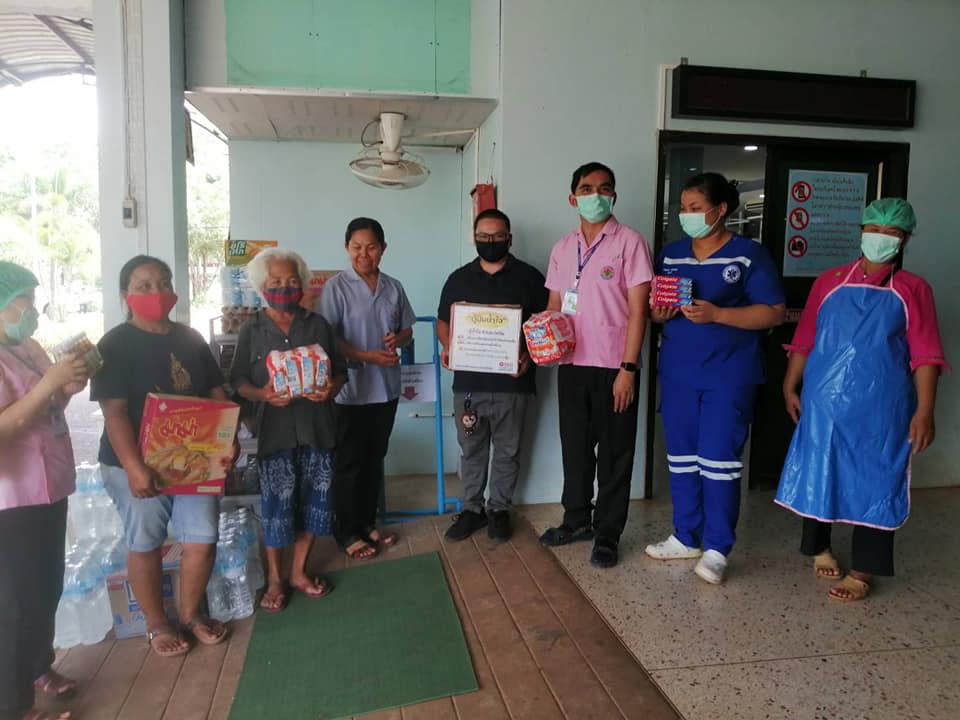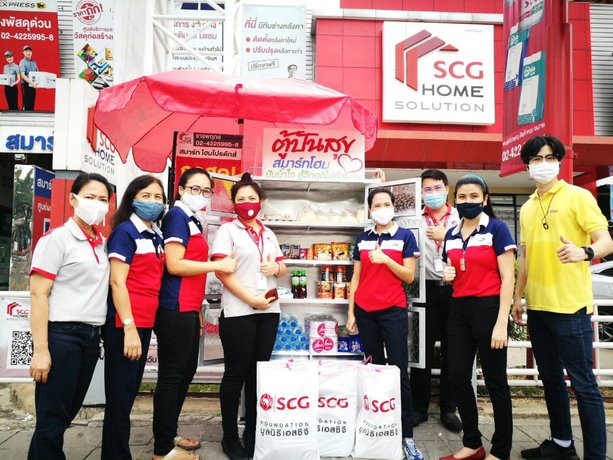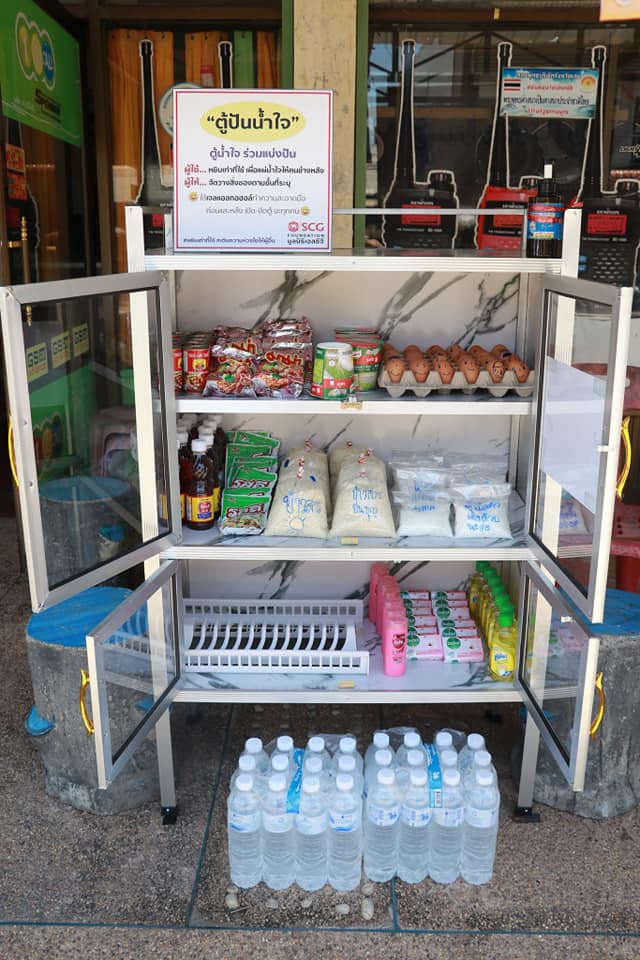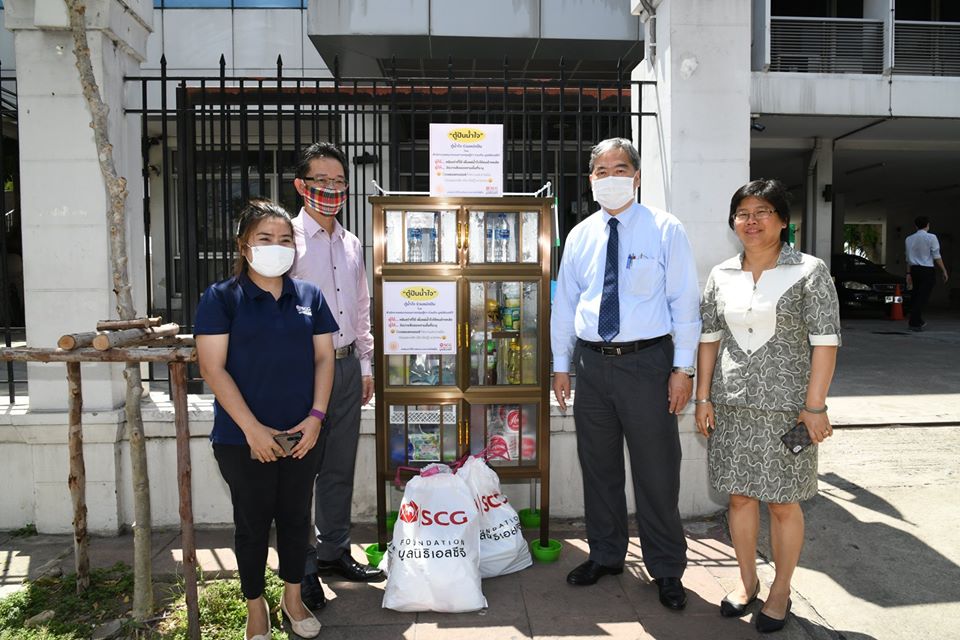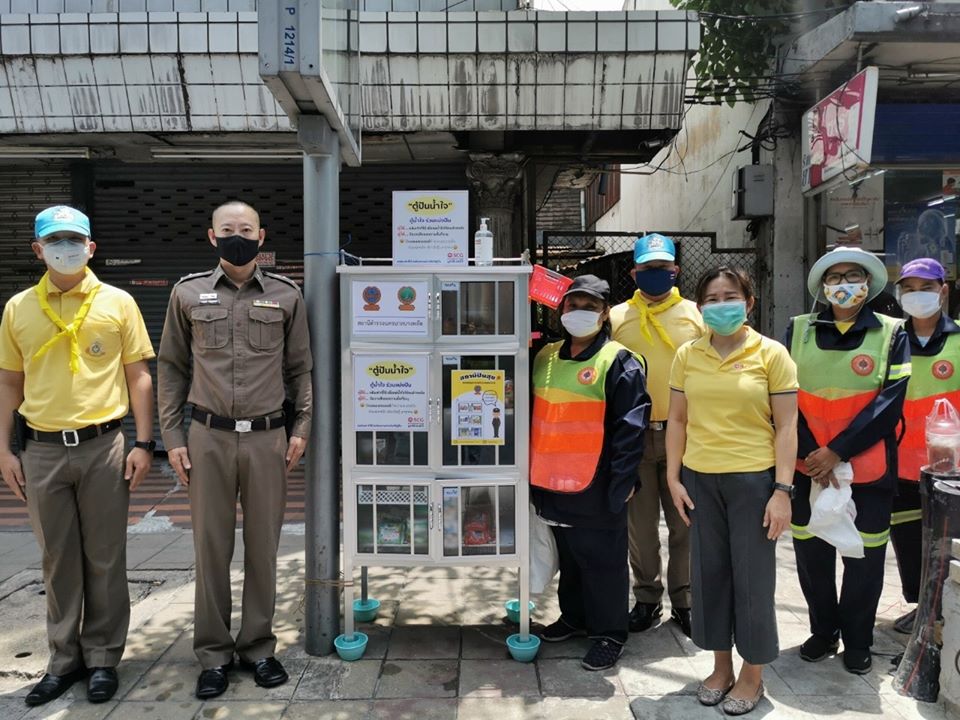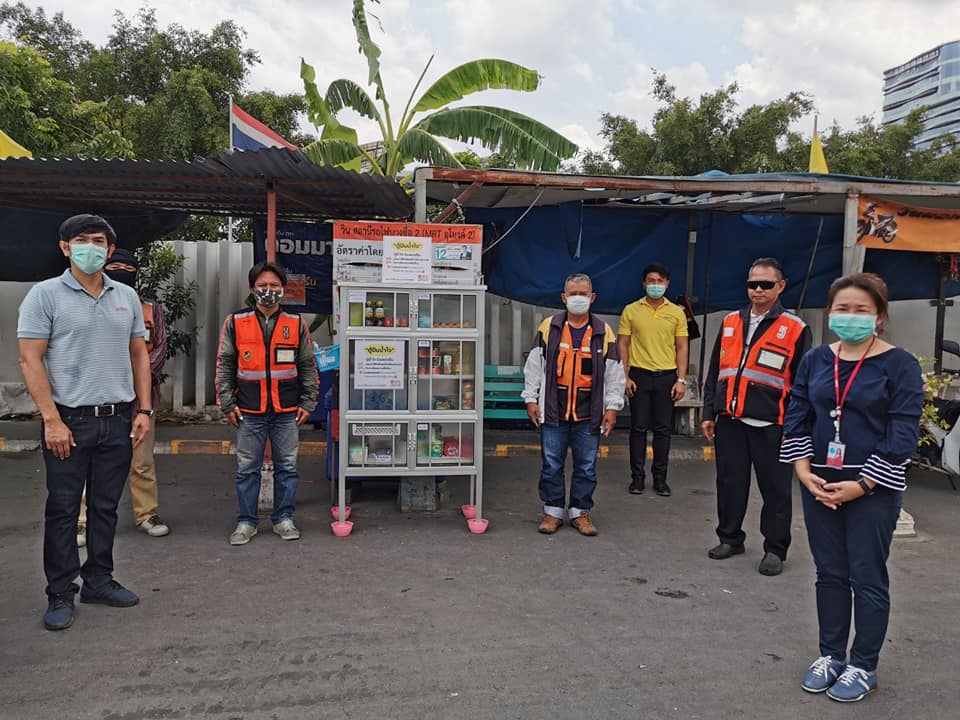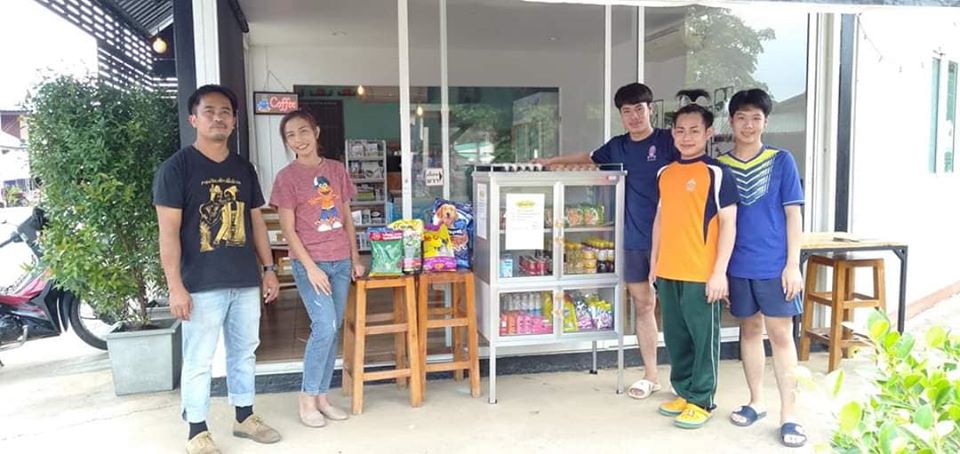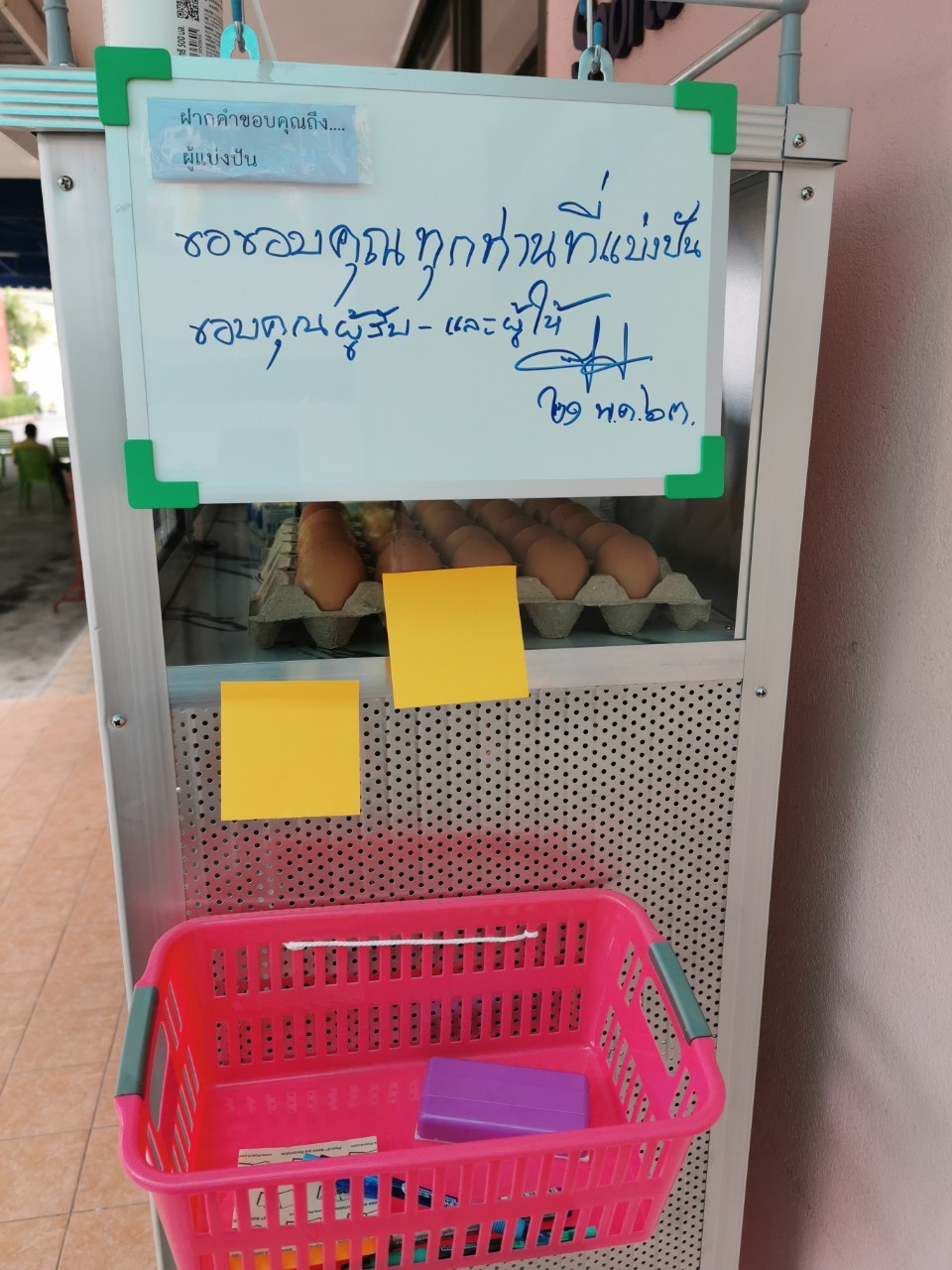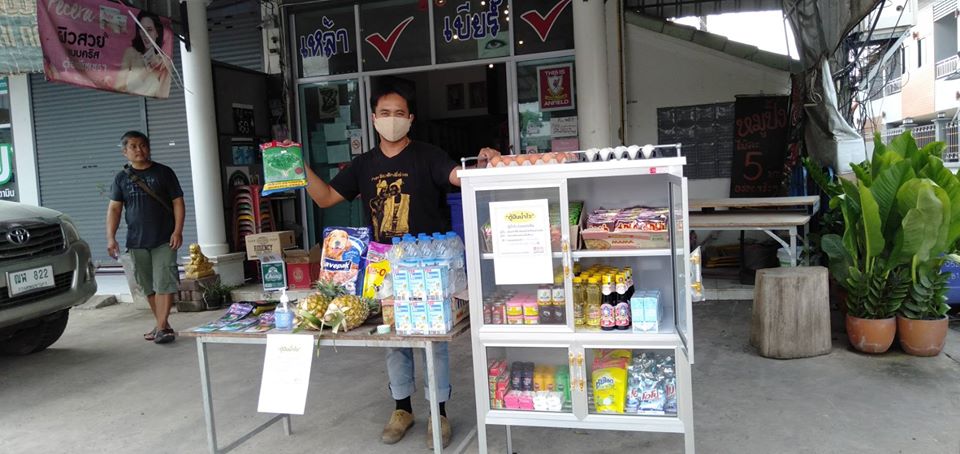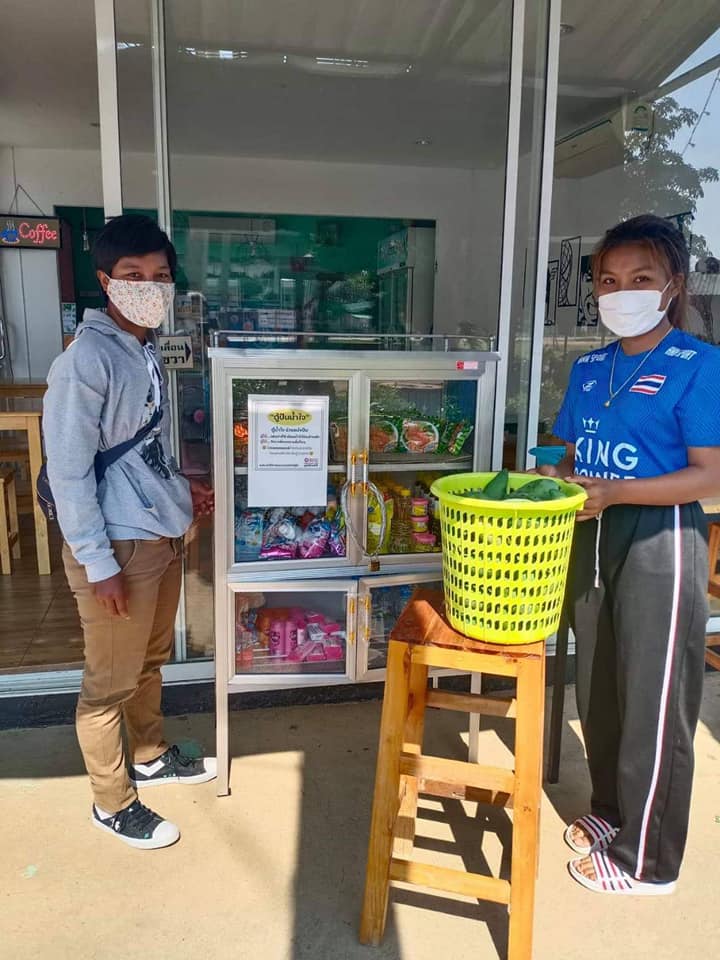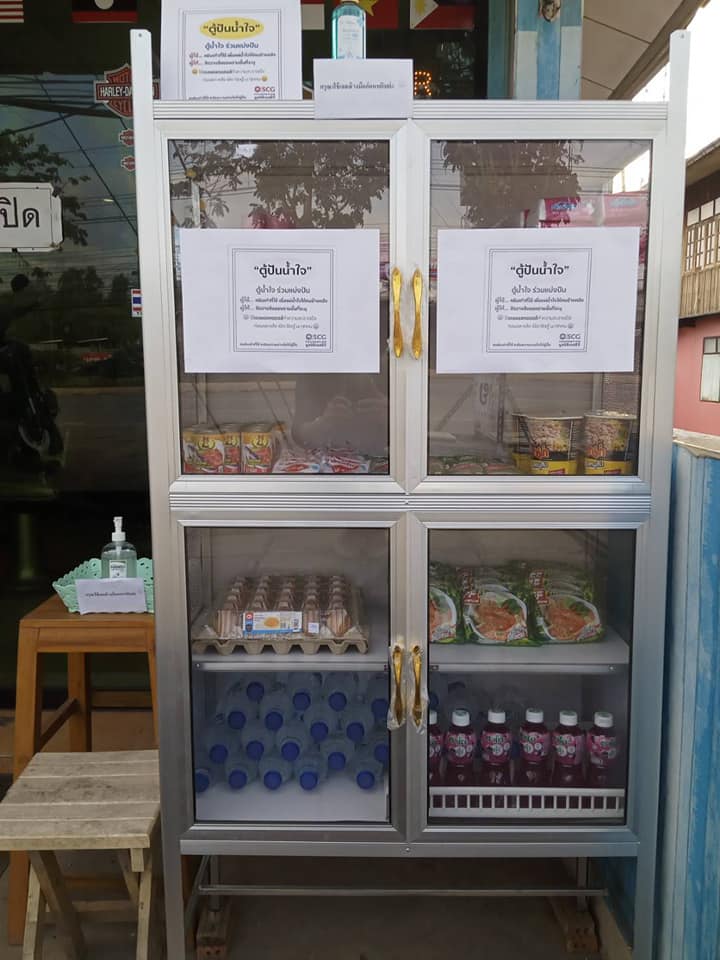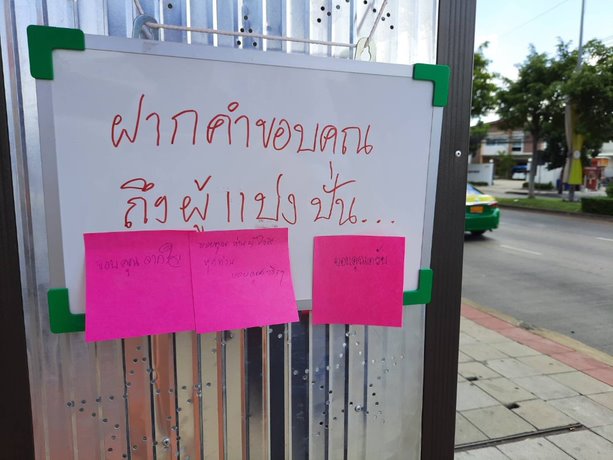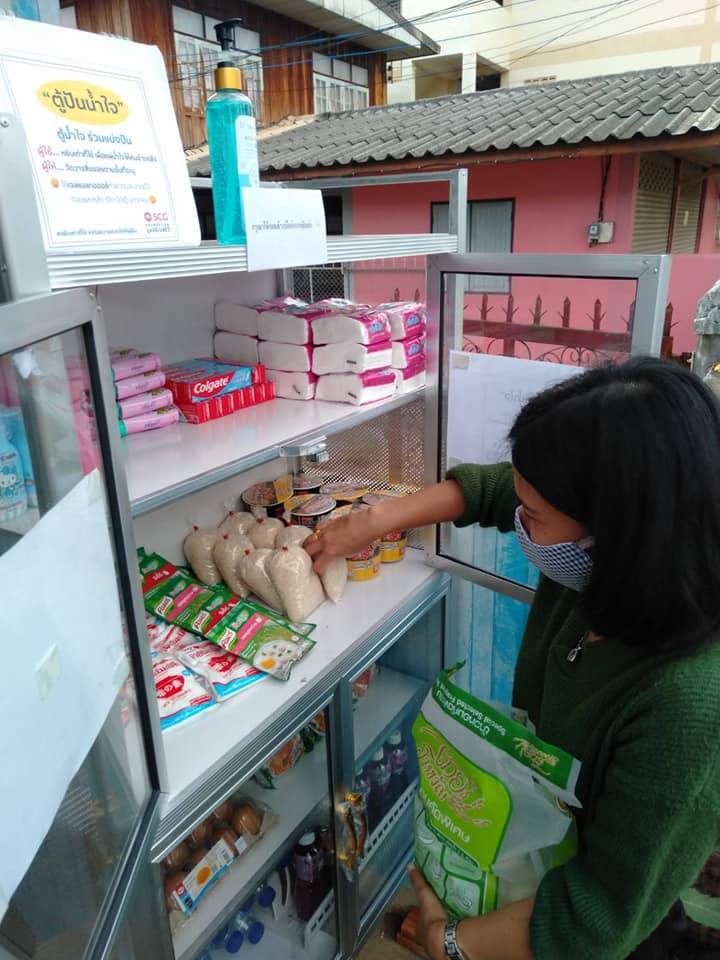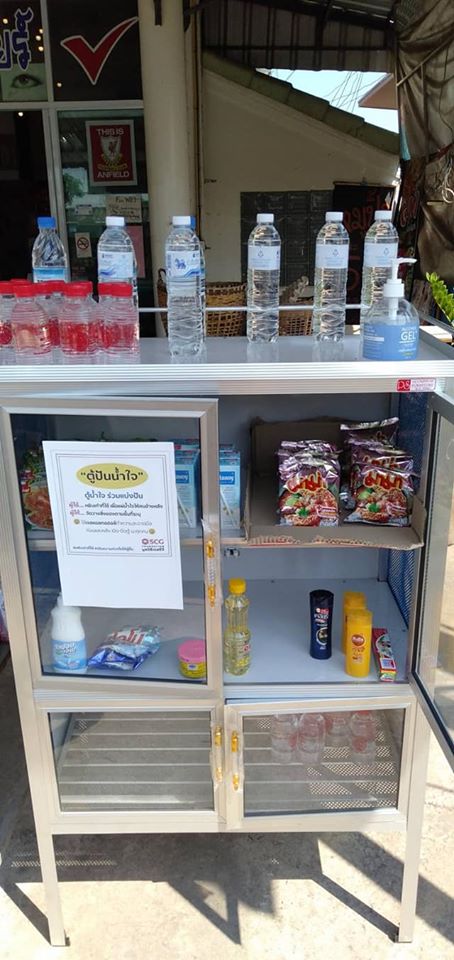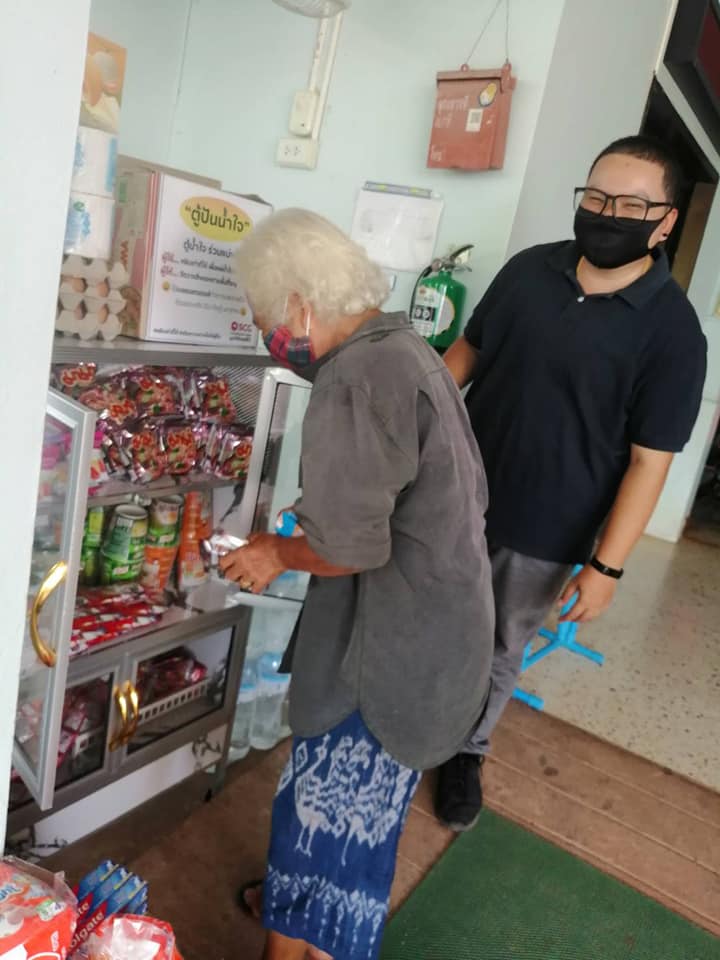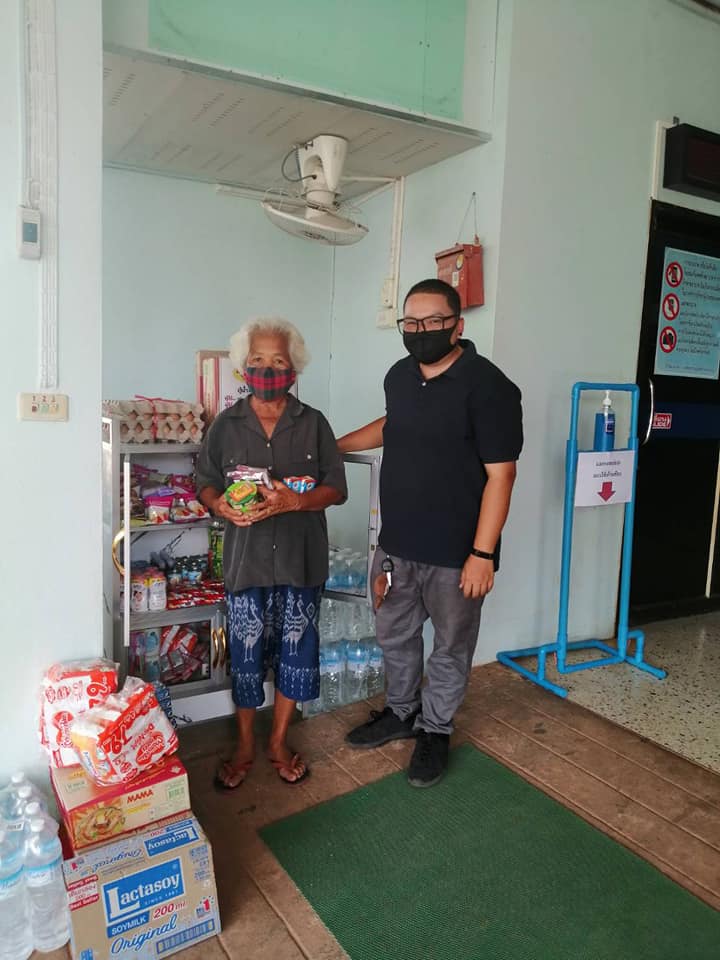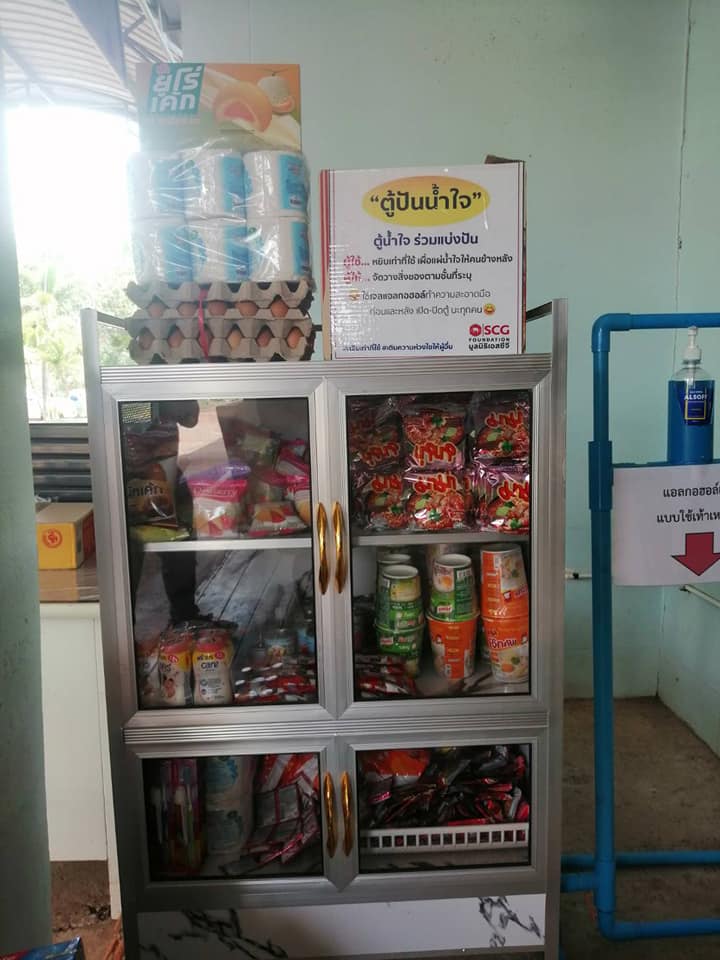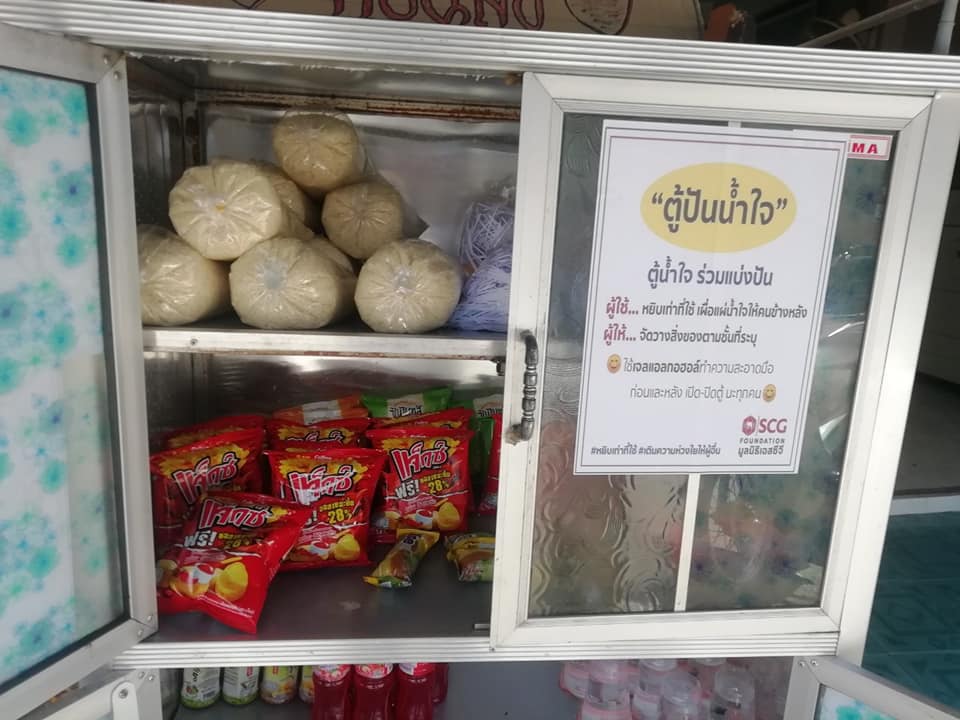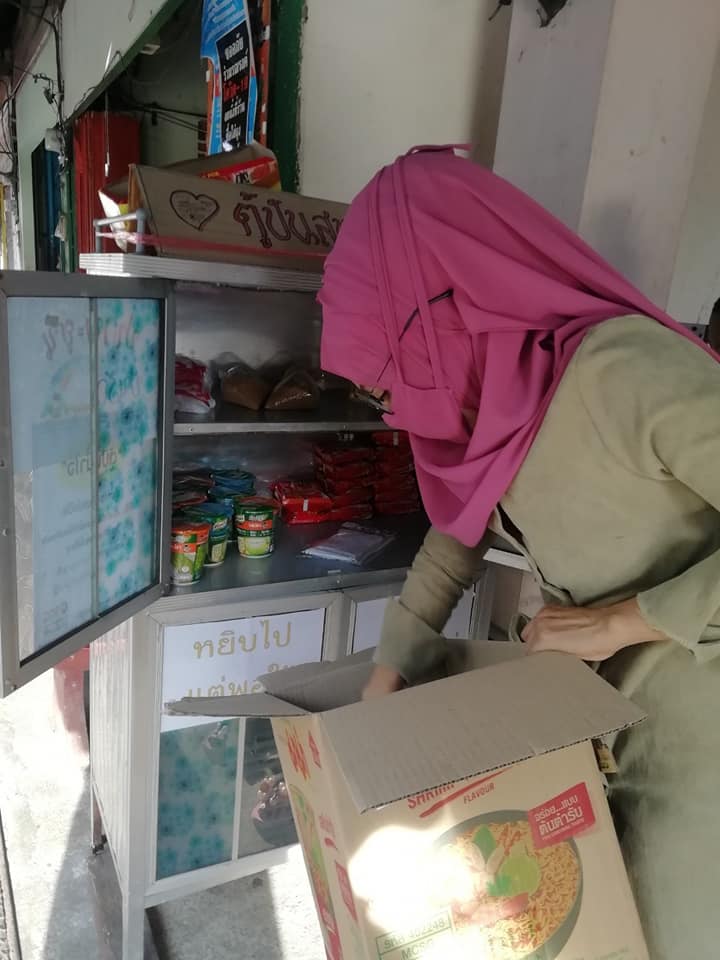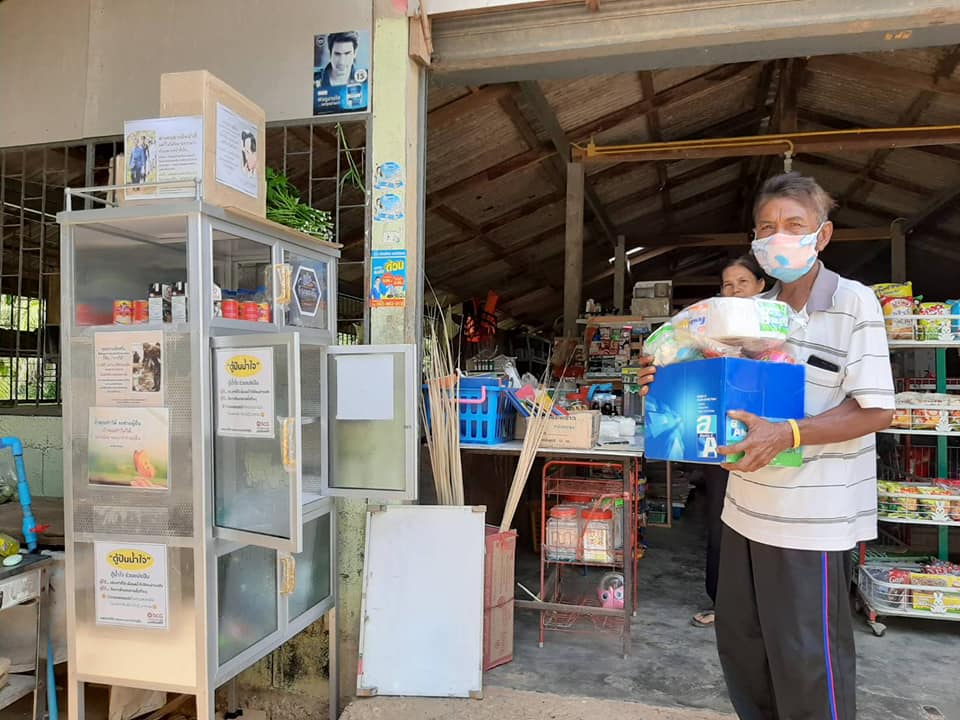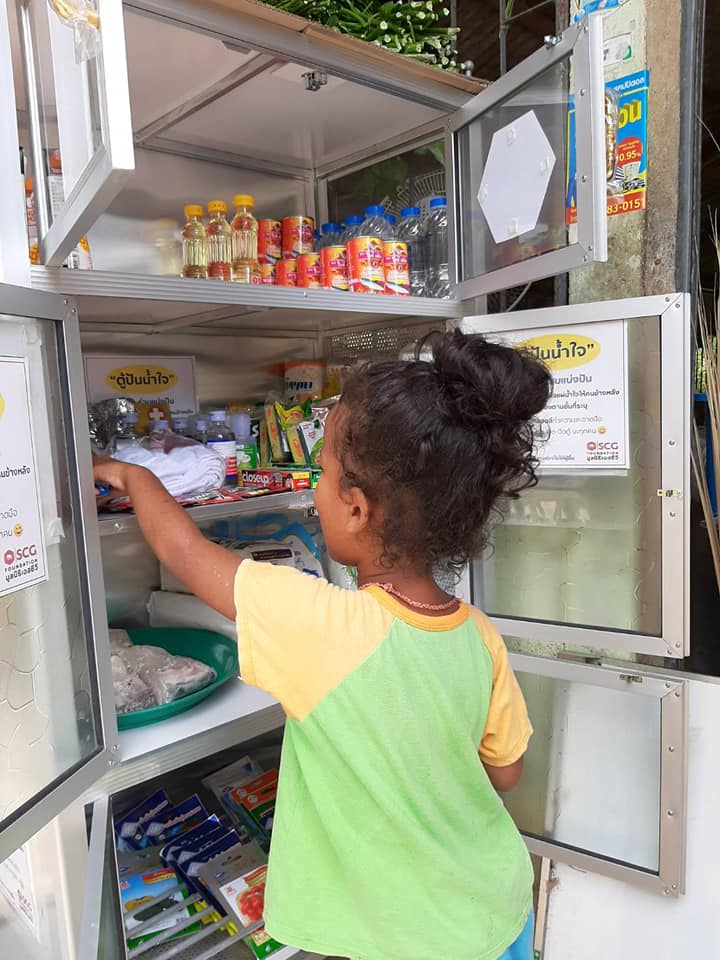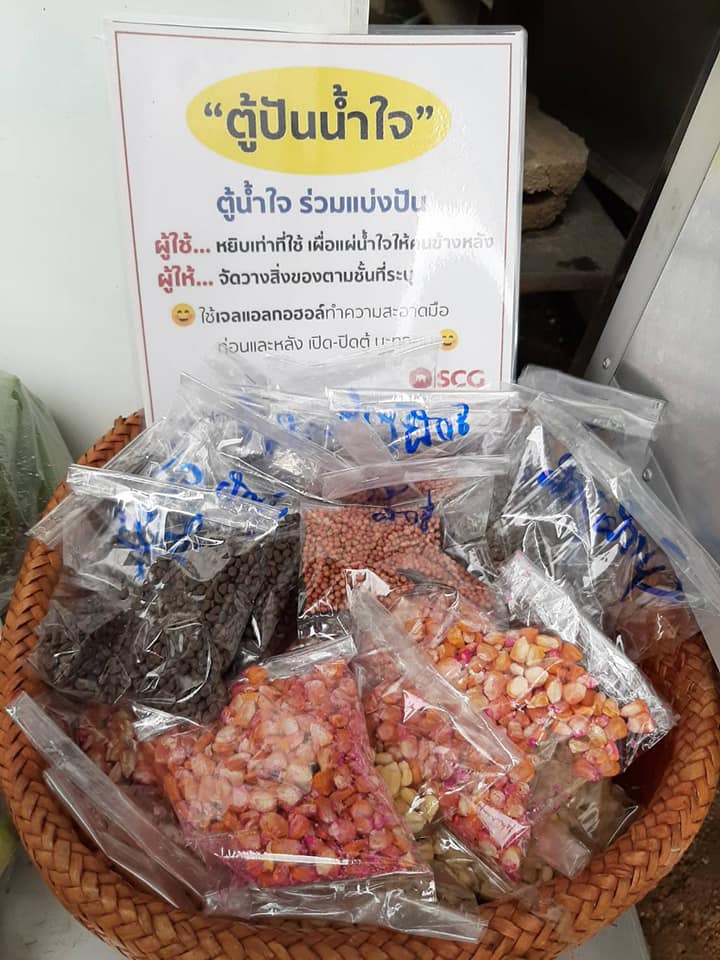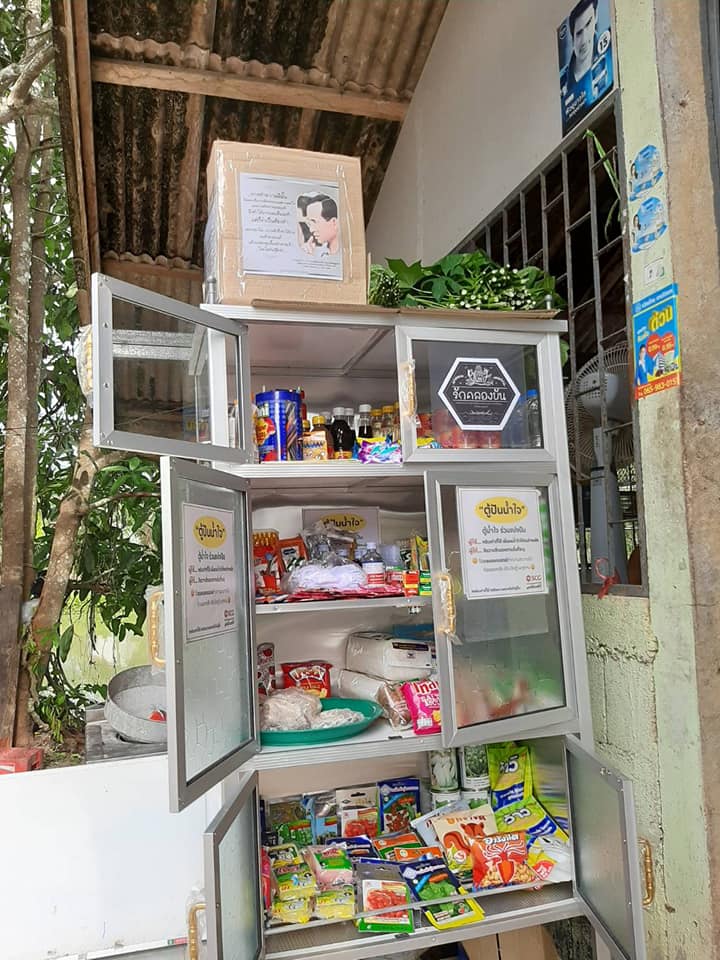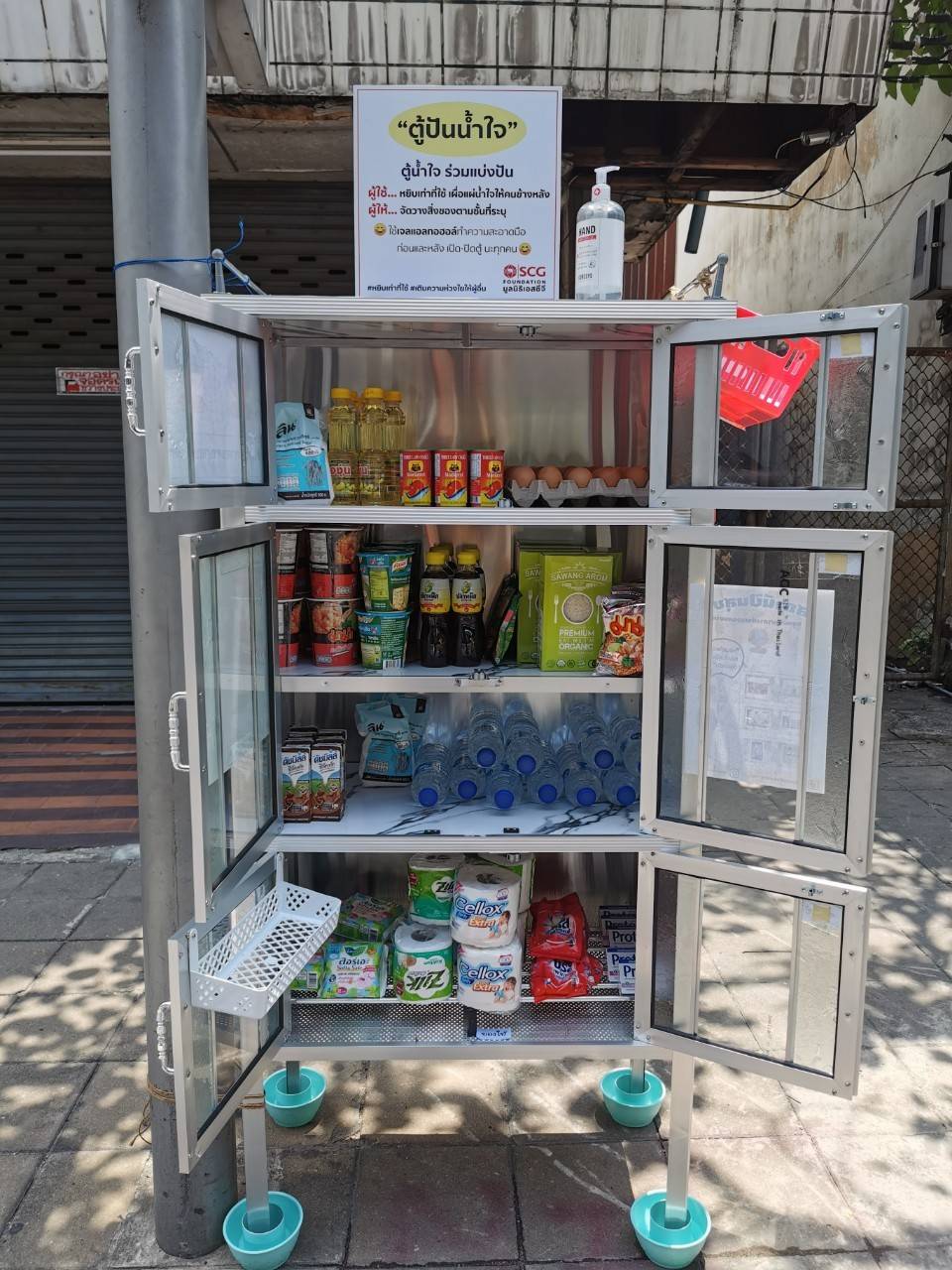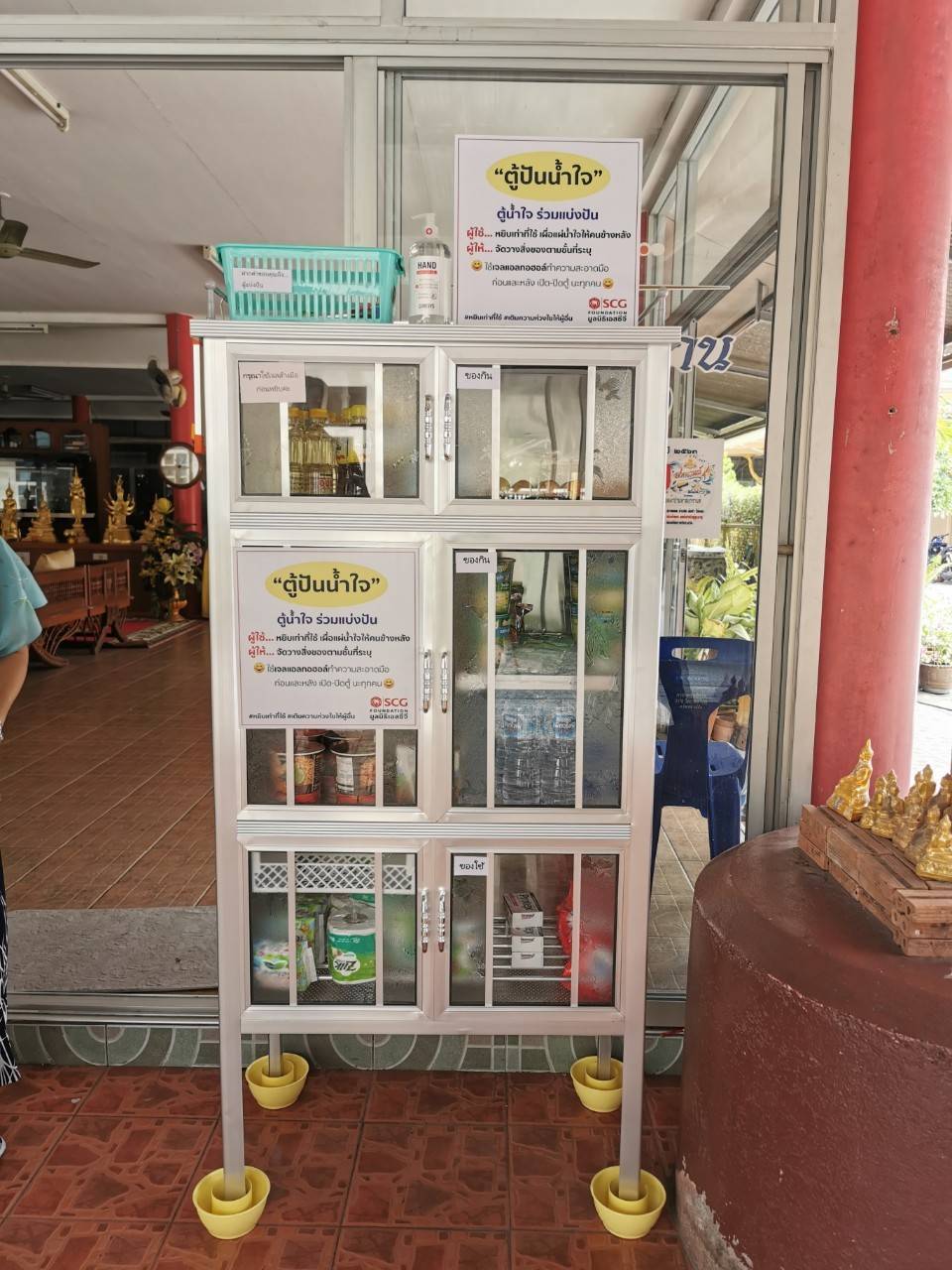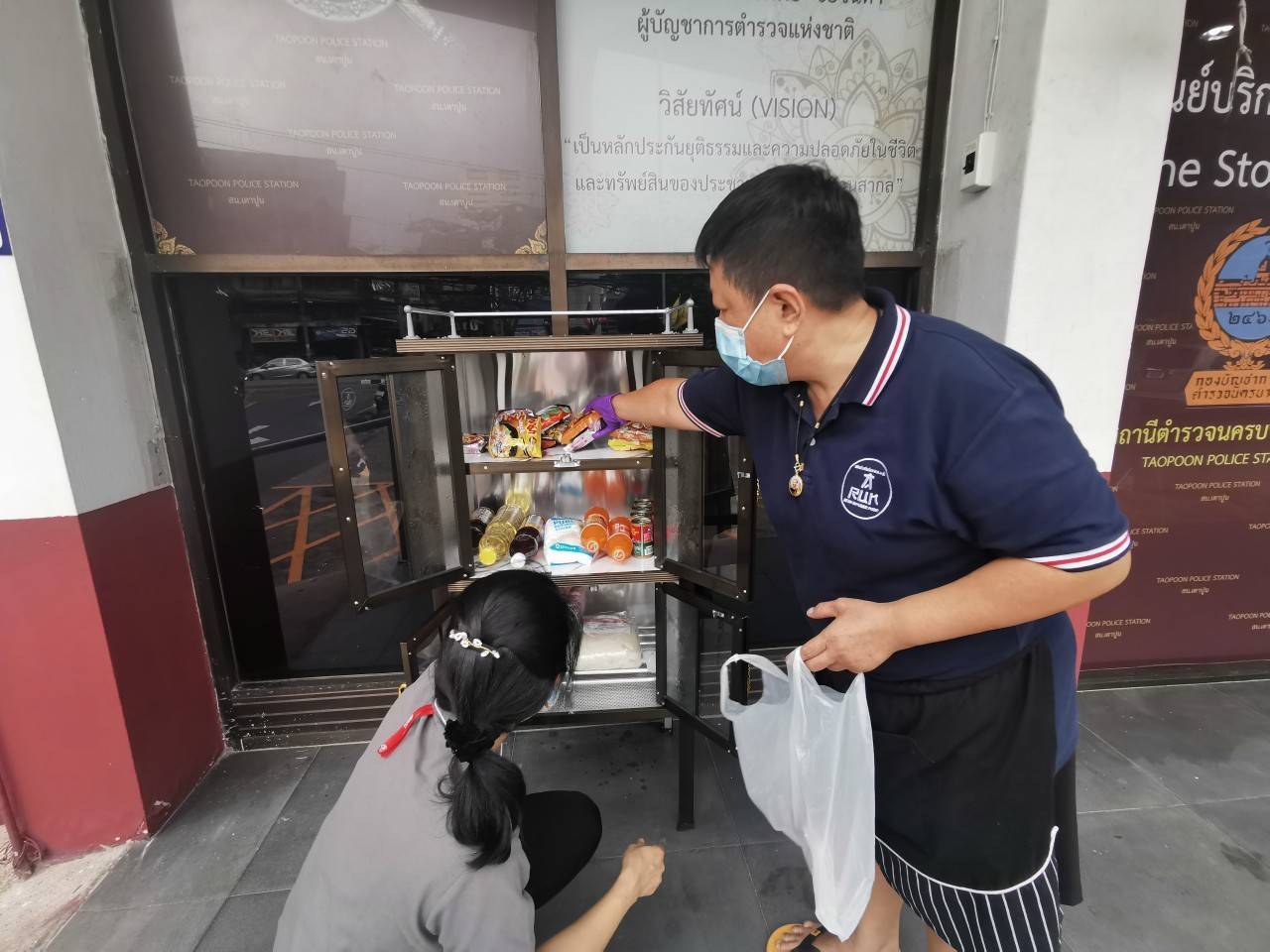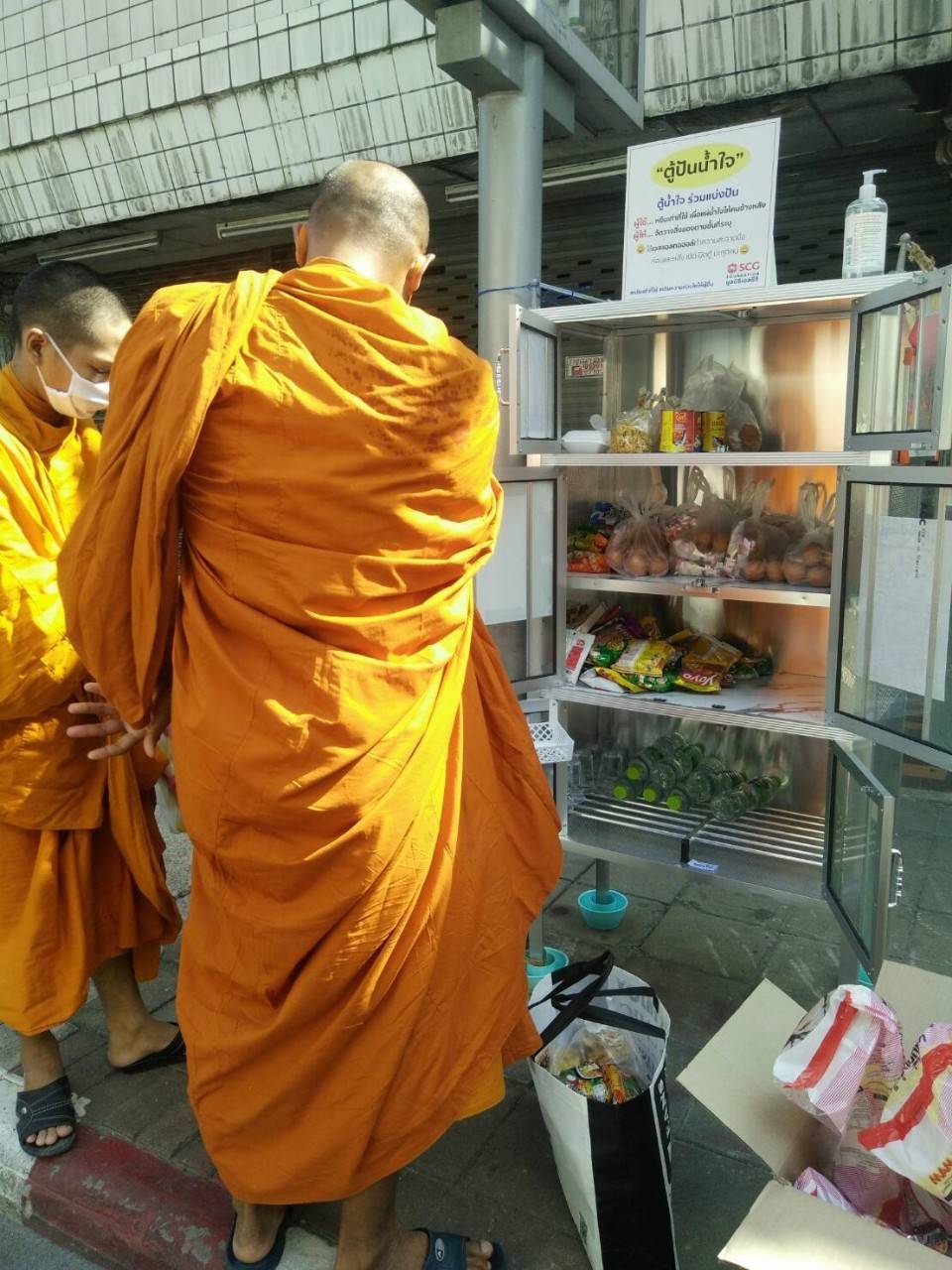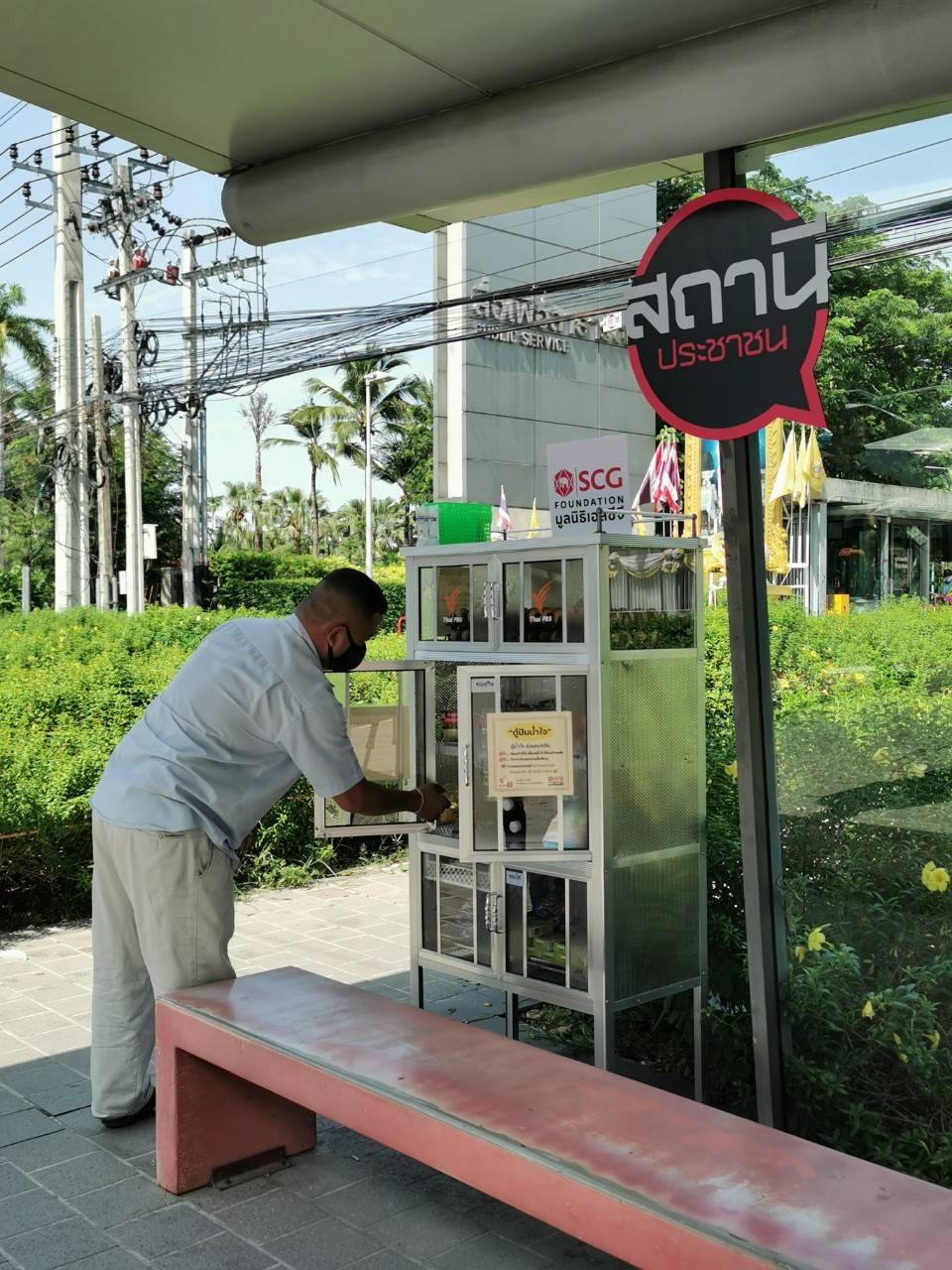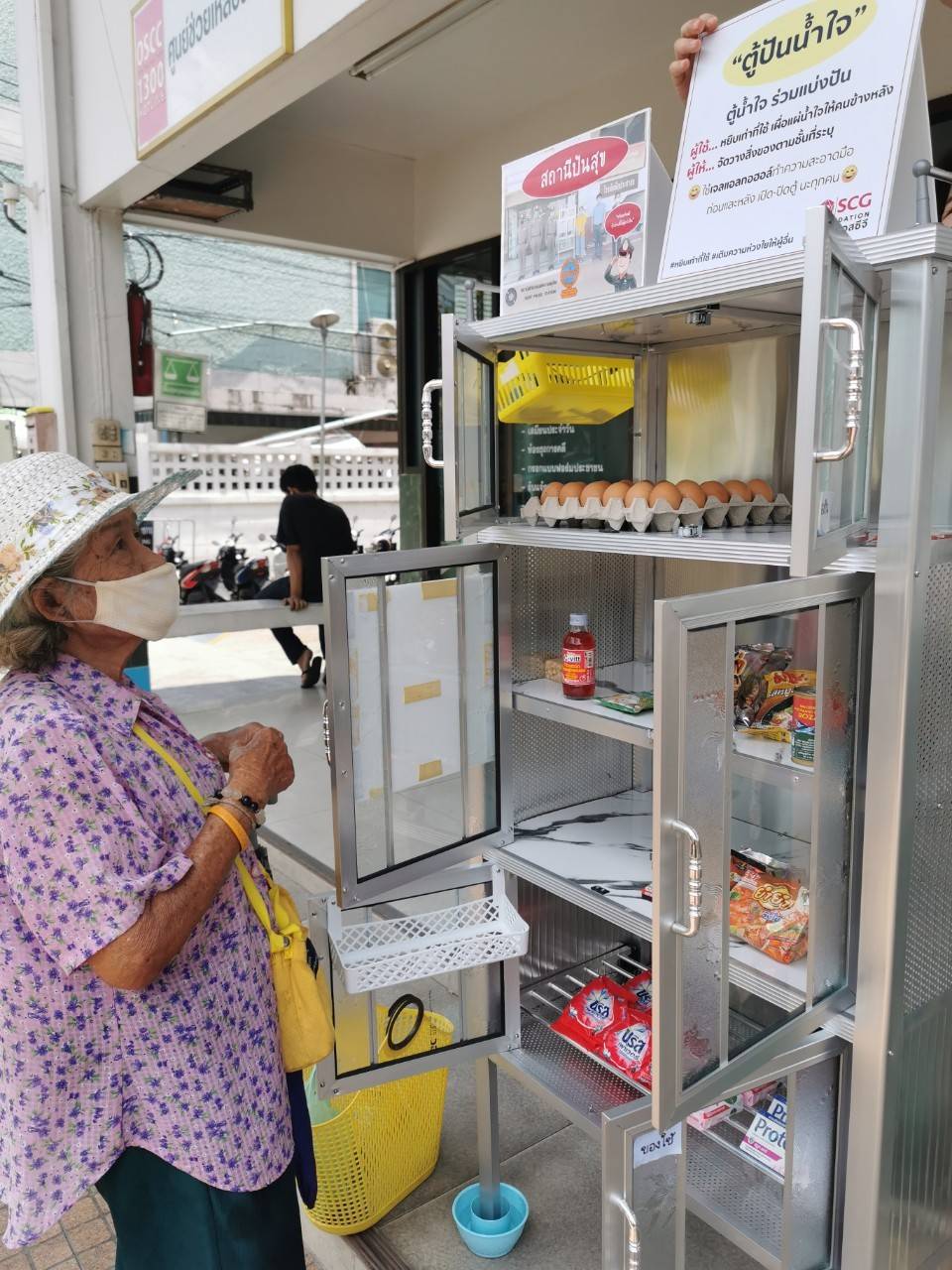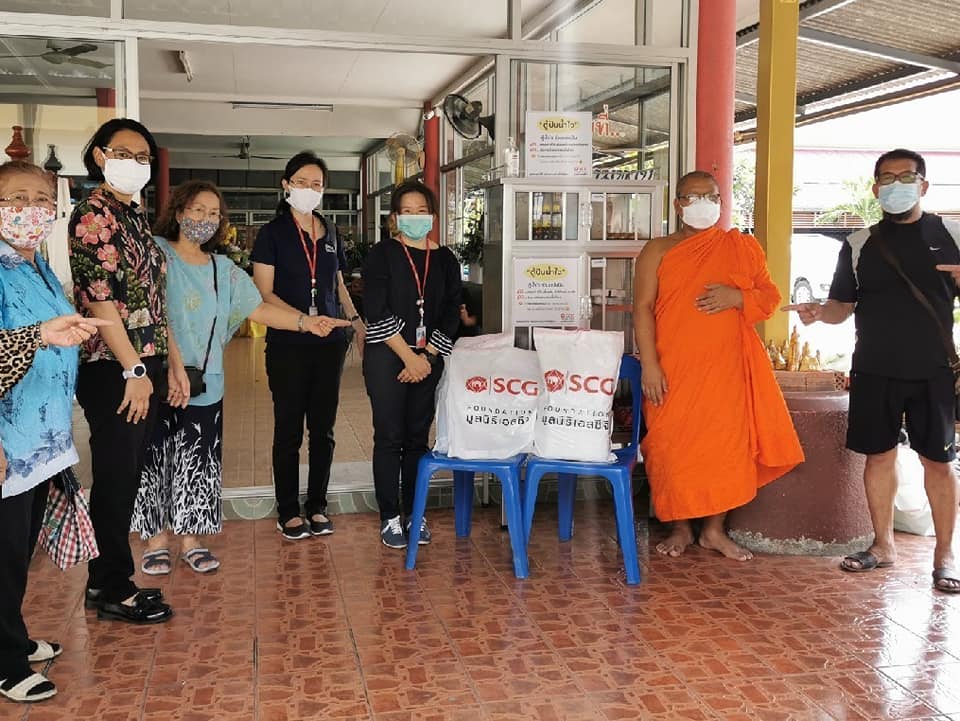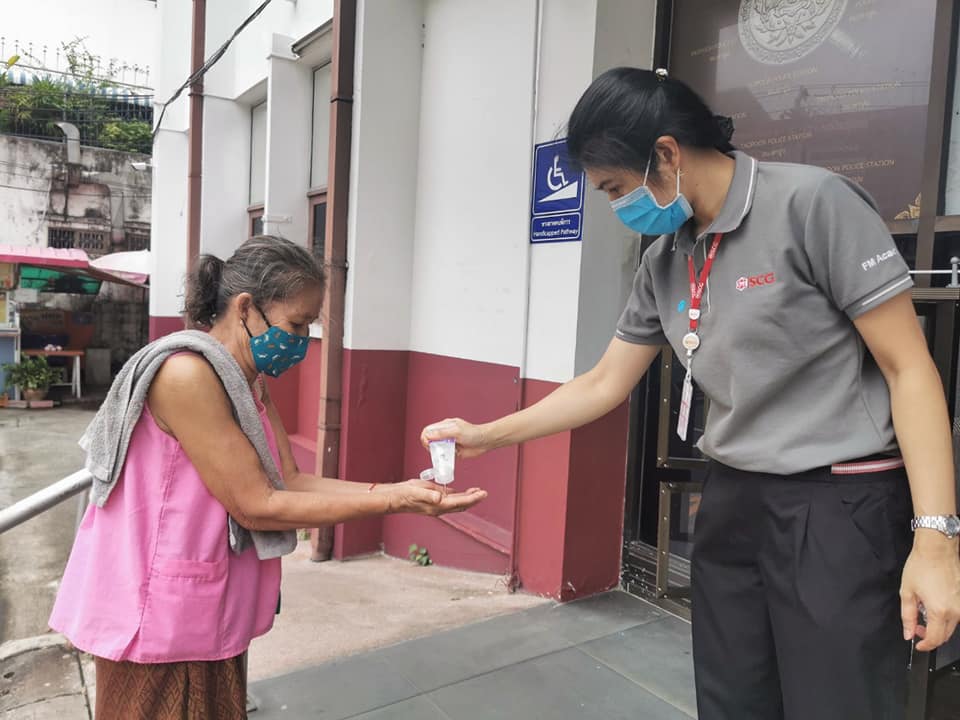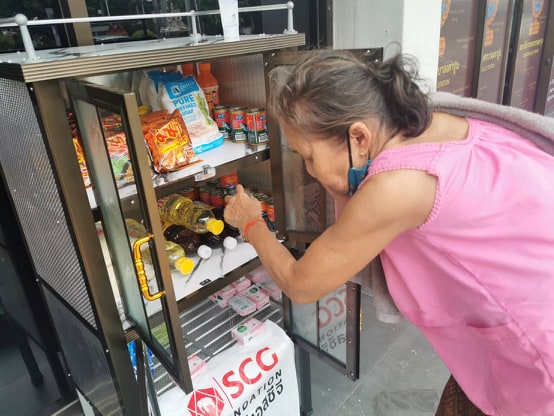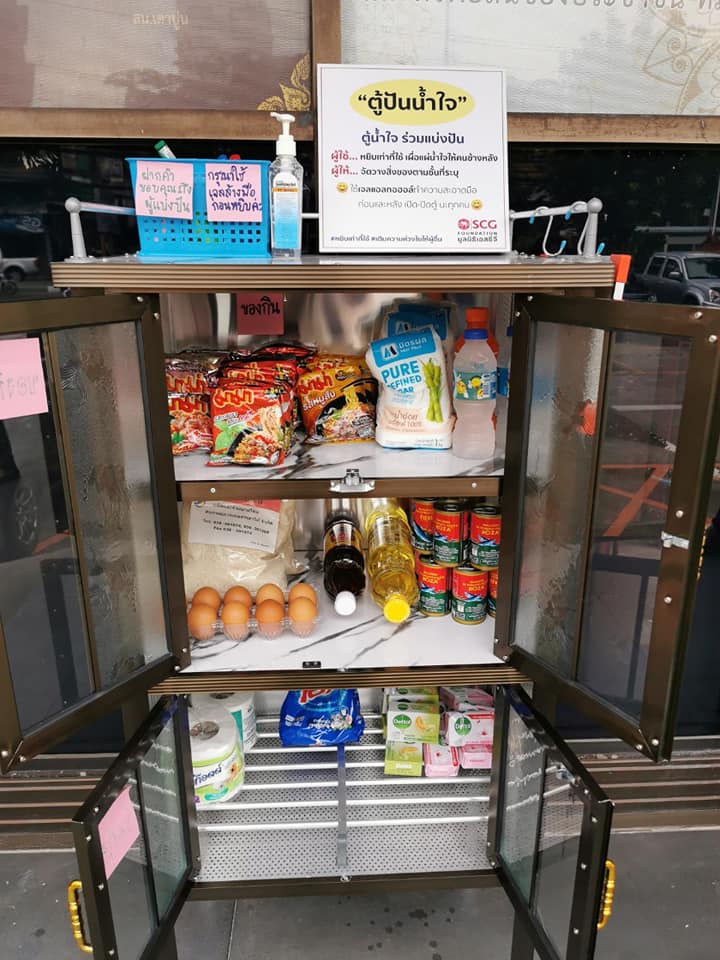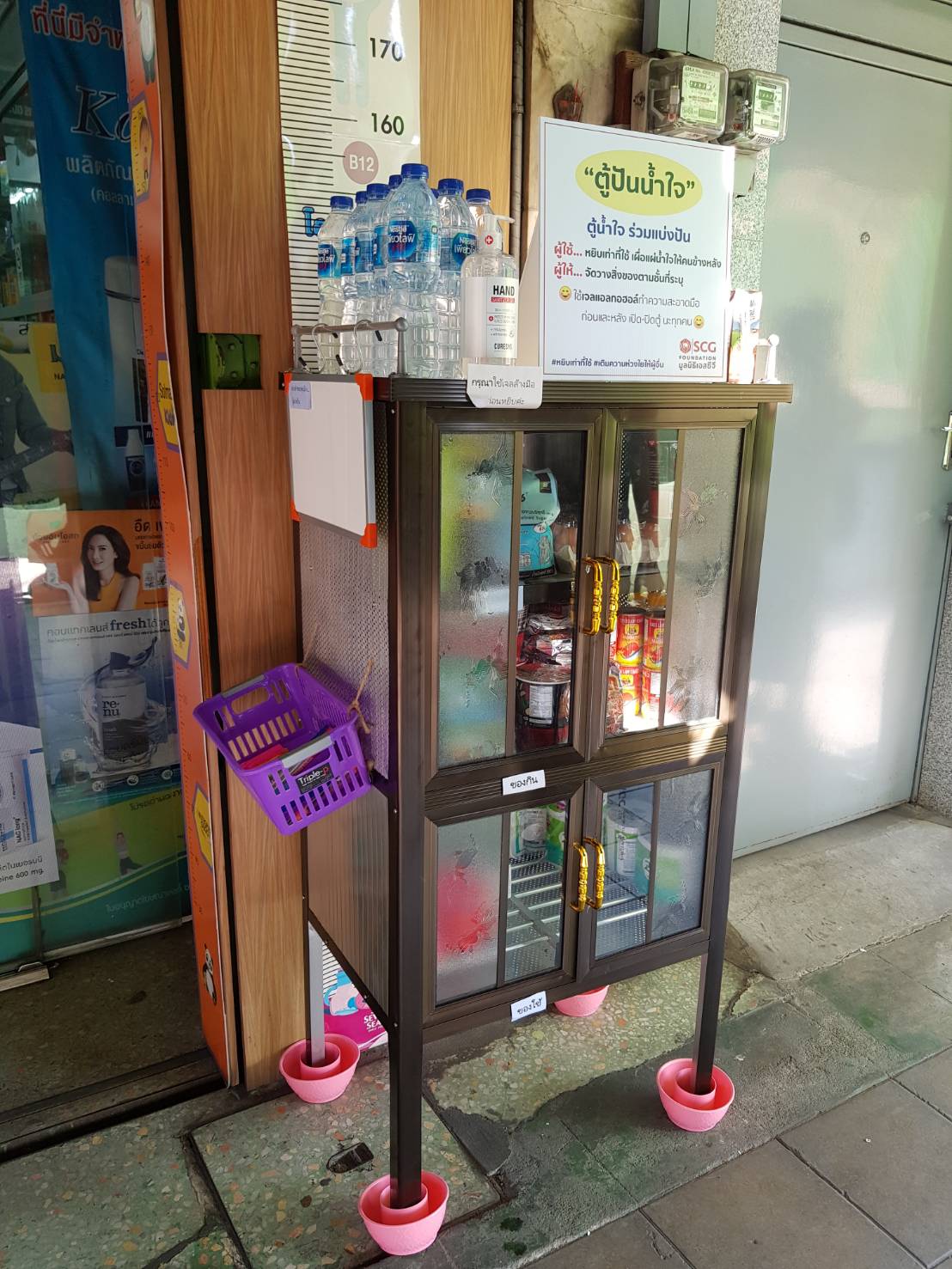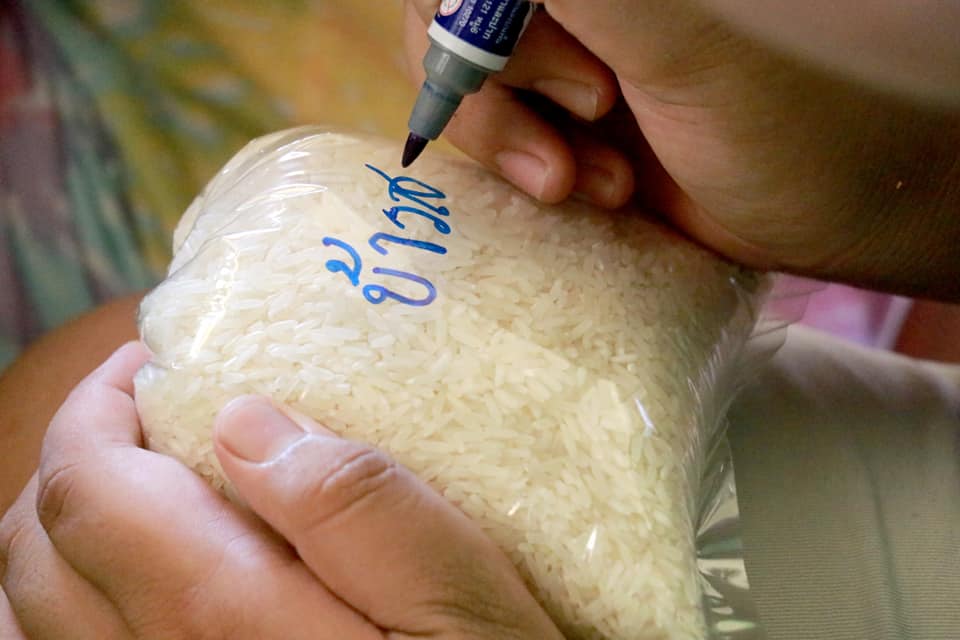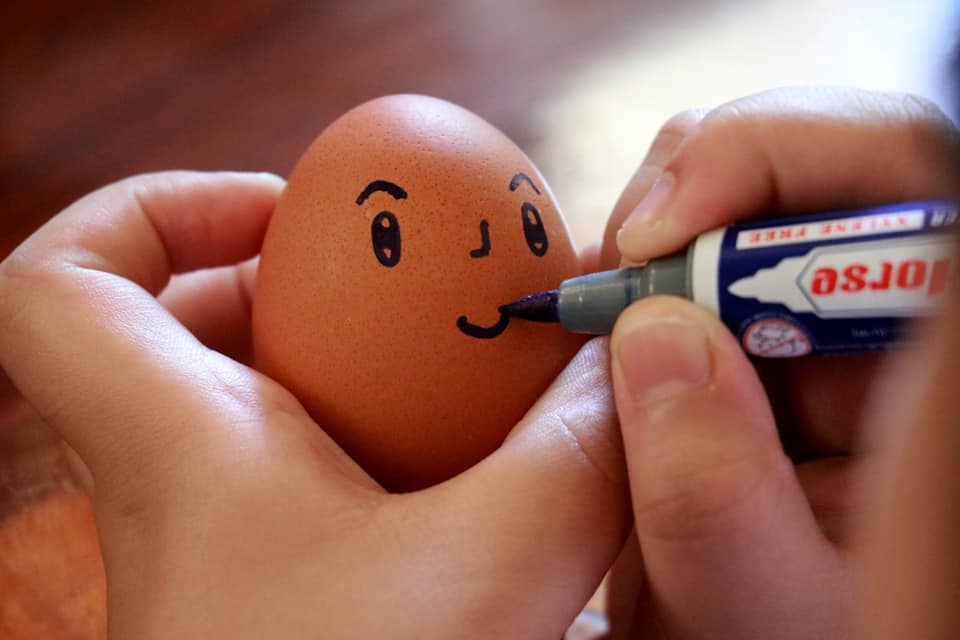 SCG Foundation has deployed "Pantry of Sharing" cabinets to lift the community's spirits. The "Pantry of Sharing" initiative is a concept to bridge the connection between "givers" who can provide support and "receivers" who are struggling during the COVID-19 pandemic. The initiative aims to boost spirits in the society. SCG Foundation has placed pantry cabinets in many community spots where people can fill up daily-life necessities for people financially affected by COVID-19 who are urged to take what they need adequately. The initiative is being set up in the hope of encouraging the receiver to one day become the next giver as well as promoting the value of sharing in society.
The "Pantry of Sharing" cabinets are filled with food and necessities such as rice, canned fish, instant noodles, drinking water, milk, tissue paper, sanitary napkin, soap, detergent, etc. The safety of givers and receivers is factored in when it comes to finding the right spots for pantry cabinets. As a result, community areas such as markets, police stations, train stations, temples, or schools are made locations for the pantry cabinet which can also be overseen by the police, taxi motorcycle riders, vendor sellers nearby.
When the first "Pantry of Sharing" cabinet was introduced at Taopoon Police Station, neighborhood food sellers quickly came to add necessities, and people started taking items. In the evening on the same day, the number of items in the cabinet slightly decreased as despite people are taking things, but givers still come to add more.
Besides, the Foundation has extended collaboration to add more "Pantry of Sharing" cabinets in Bangkok and vicinities with many groups and networks, i.e., Office of the Council of State, Four Regions Slum Network, Thai PBS media network, 7HD Channel, as well as fanning out in the provinces through network of Young  Social Developers, Dealers and Volunteer Employees. To date, over 60 pantry cabinets under the initiative have been set up nationwide.