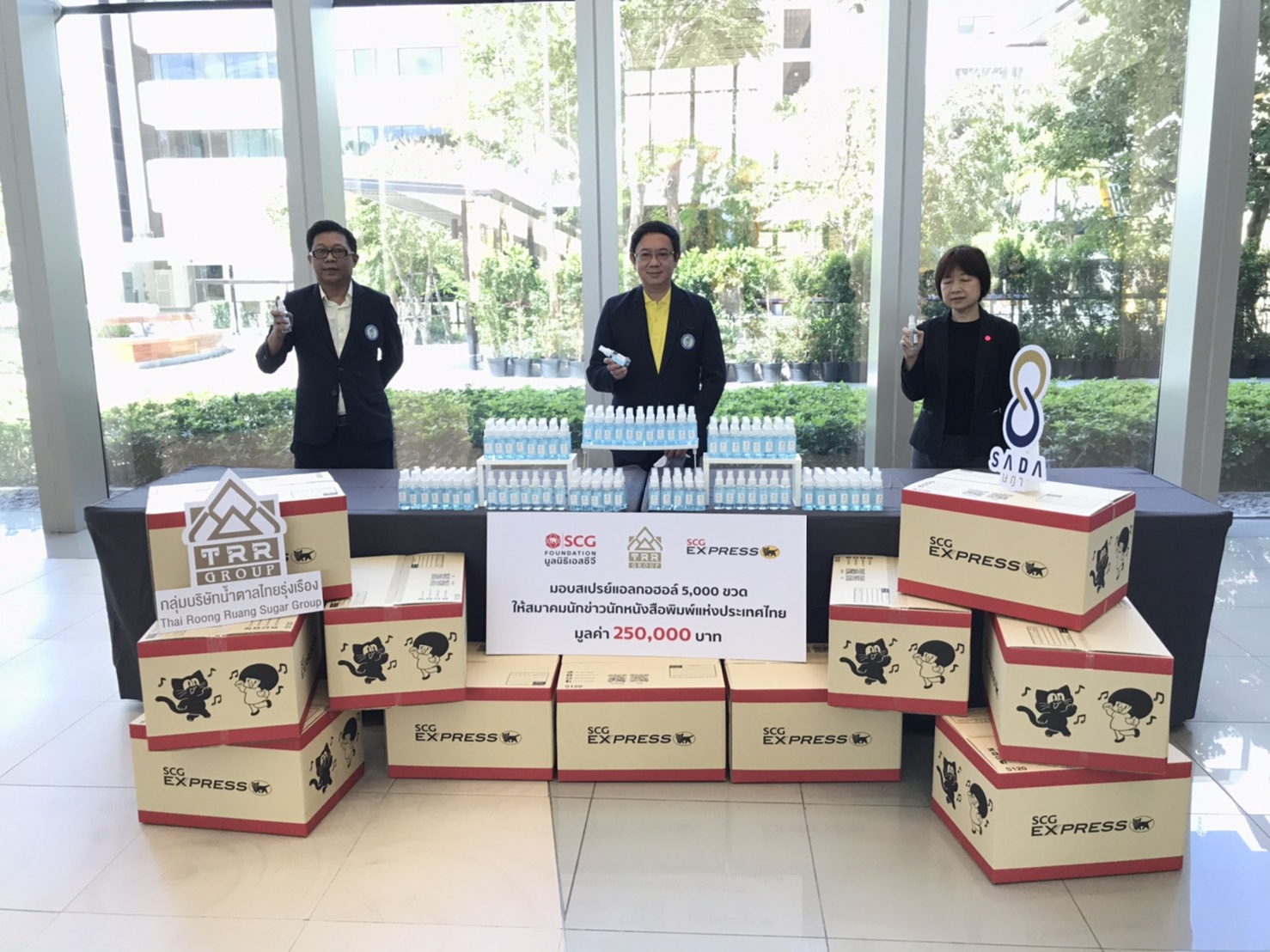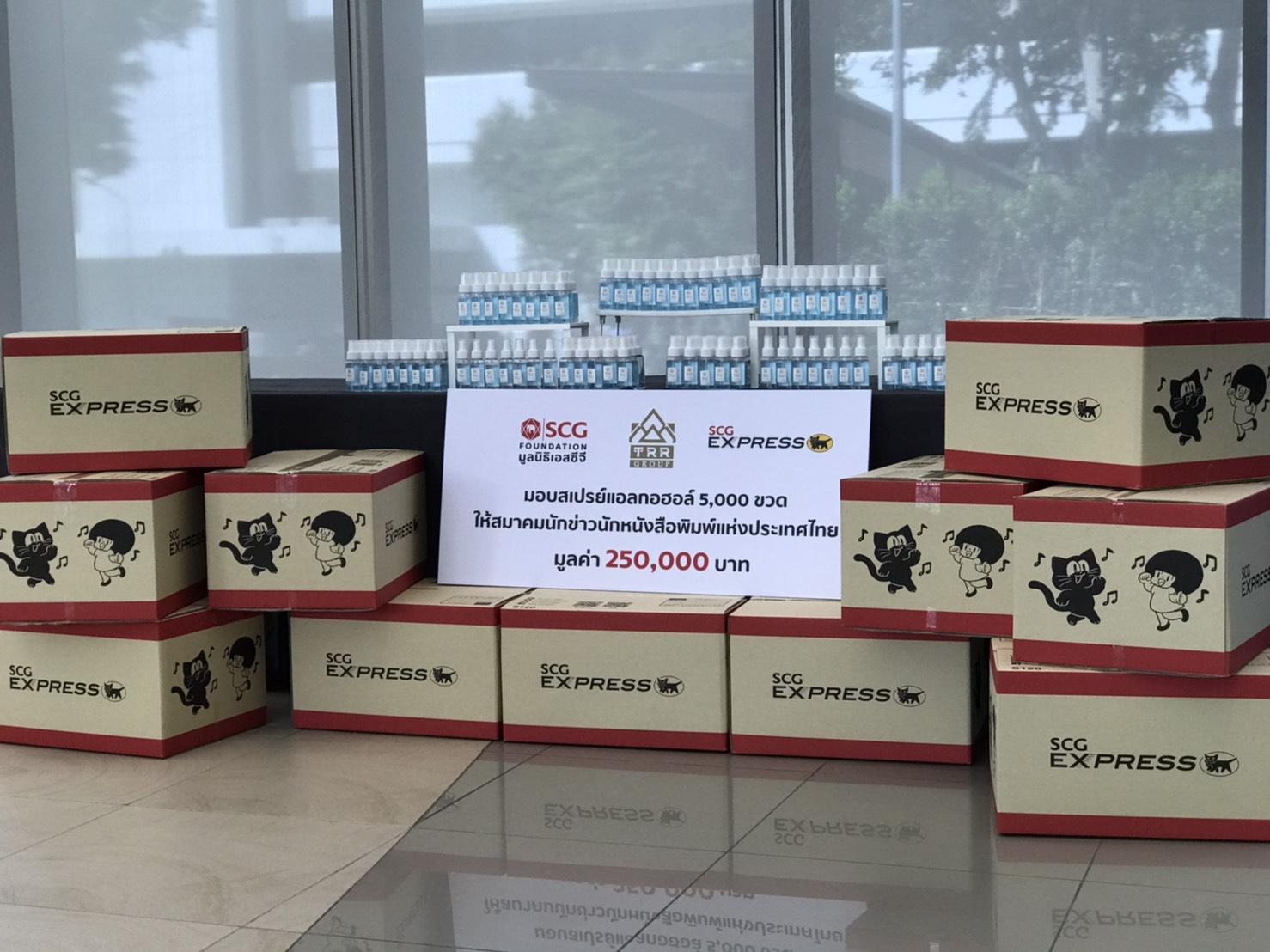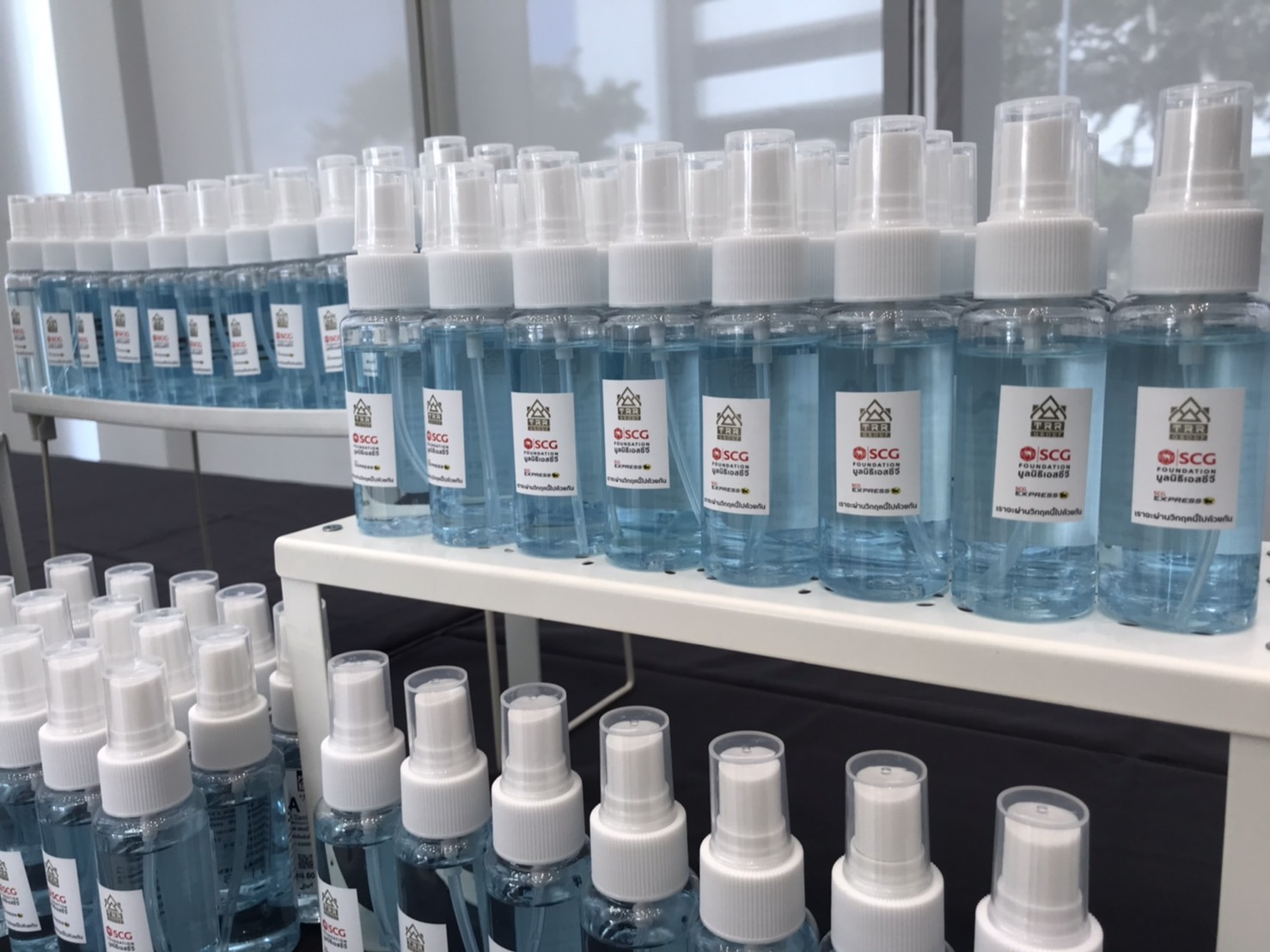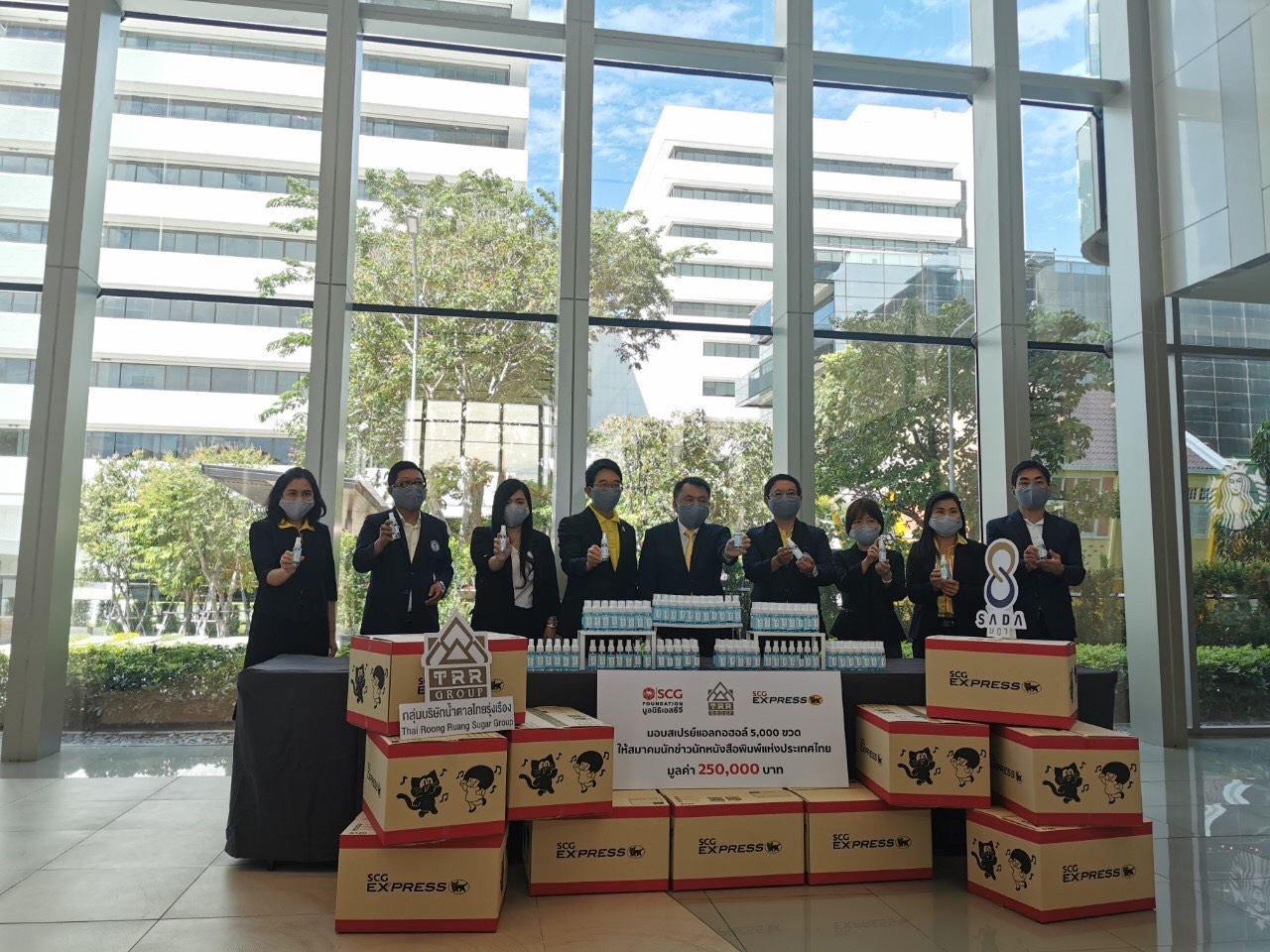 Although Thailand's COVID-19 overall situation continues to improve, to keep Thai people stay on guard and remain mindful to prevent the second wave of infections, Thai Roong Ruang Sugar Group, Thailand's fully integrated sugar business, has joined hands with SCG Foundation and SCG Express, producing and delivering 200,000 bottles of 60 ml alcohol-based sprays to various groups at increased risk for infections including officials, underprivileged people, people with disabilities, labor groups and journalists. SCG Foundation has partnered with Thai Roong Ruang Sugar Group and SCG Express to deliver 15,000 bottles of alcohol-based sprays to the Thai Journalists Association, Rueng Den Yen Nee TV Program, and FM106 Family News. Dr. Ukrit Asdathorn, Managing Director of Thai Roong Ruang Energy Co. Ltd., a bagasse-based ethanol producer, a subsidiary of Thai Roong Ruang Sugar Group, and Mr. Yuttana Jiamtragan, Director of SCG Foundation, provided the handout to journalists. The journalist is another career that has to contact many people to cover the pandemic in high-risk areas to gather information and report the public about the current COVID-19 situation.
Furthermore, the partnership plans to distribute alcohol-based sprays to aid the underprivileged people such as visually impaired people, schools for the blinds, and people living in slum areas who have poor access to alcohol sprays. The support aims to secure hygienic well-being and prevent the second wave of infections.
Though the country's overall situation has become better, we need to remain vigilant because various parts of the world are facing a continued surge in infections. And it is the mutual responsibility of all Thais to take care of themselves and one another to avoid burdening medical resources. Thai Roong Ruang Sugar Group, SCG Foundation, and SCG Express hope everyone to stay safe from COVID-19, and we will get through this crisis together.