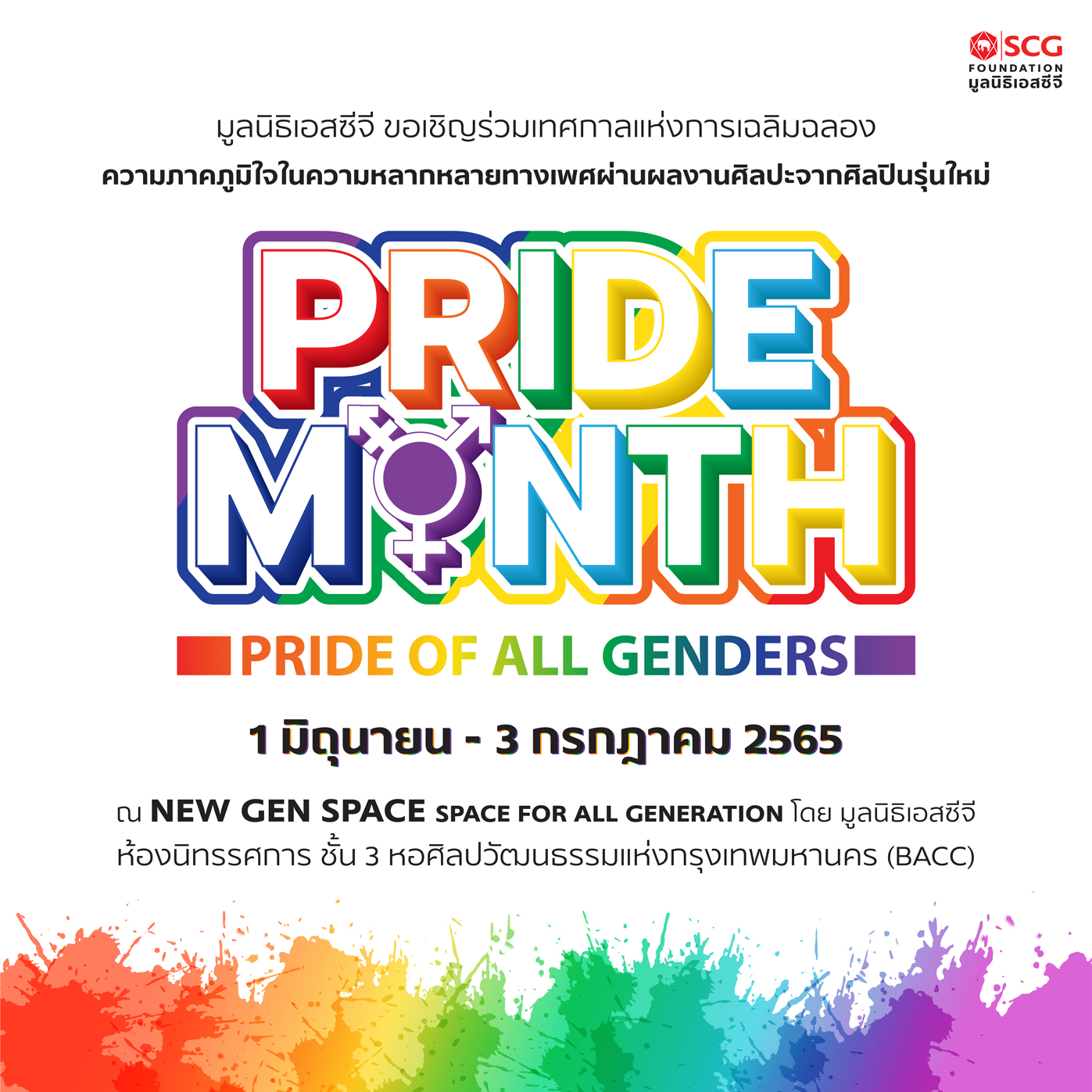 "Pride Month" takes place every June when the world together celebrates the pride of gender diversity. SCF Foundation joins this celebration of the gender equality by hosting the art exhibition led by 5 young Thai Artists; namely Theekawut Boonvijit, Naraphat Sakarthornsap, Nakrob Moonmanas, Parada Pattarakunpreeda, and Nareeya Kongnonnok, together creating artworks in various forms: painting, sculpture, mixed media, and installation art.
The exhibition also features more interesting activities such as
Hybrid Panel Discussion taking place every Saturday. We bring successful people to exchange their opinions to be the inspiration and motivation for people.
Pride Wall activity allowing everyone to take part in creating artwork. Attendees can take a photo in the exhibition and send it to the staff for printing out the polaroid and then write a message to show support for the LGBTQ+ community.
Pride Floor being a space of opportunity for everyone to express yourselves truly. You can freely sing, play, dance, or even talk.
The exhibition will be held at New Gen Space: Space for All Generations by SCG Foundation, 3rd Floor, Bangkok Art & Culture Centre (BACC) from 1 June – 3 July 2022.
Please follow for more information at Facebook.com: YoungThaiArtistAward
Let's come to enjoy the art where everyone is equal and treated equally.
#SCGFoundation #pridemonth2022