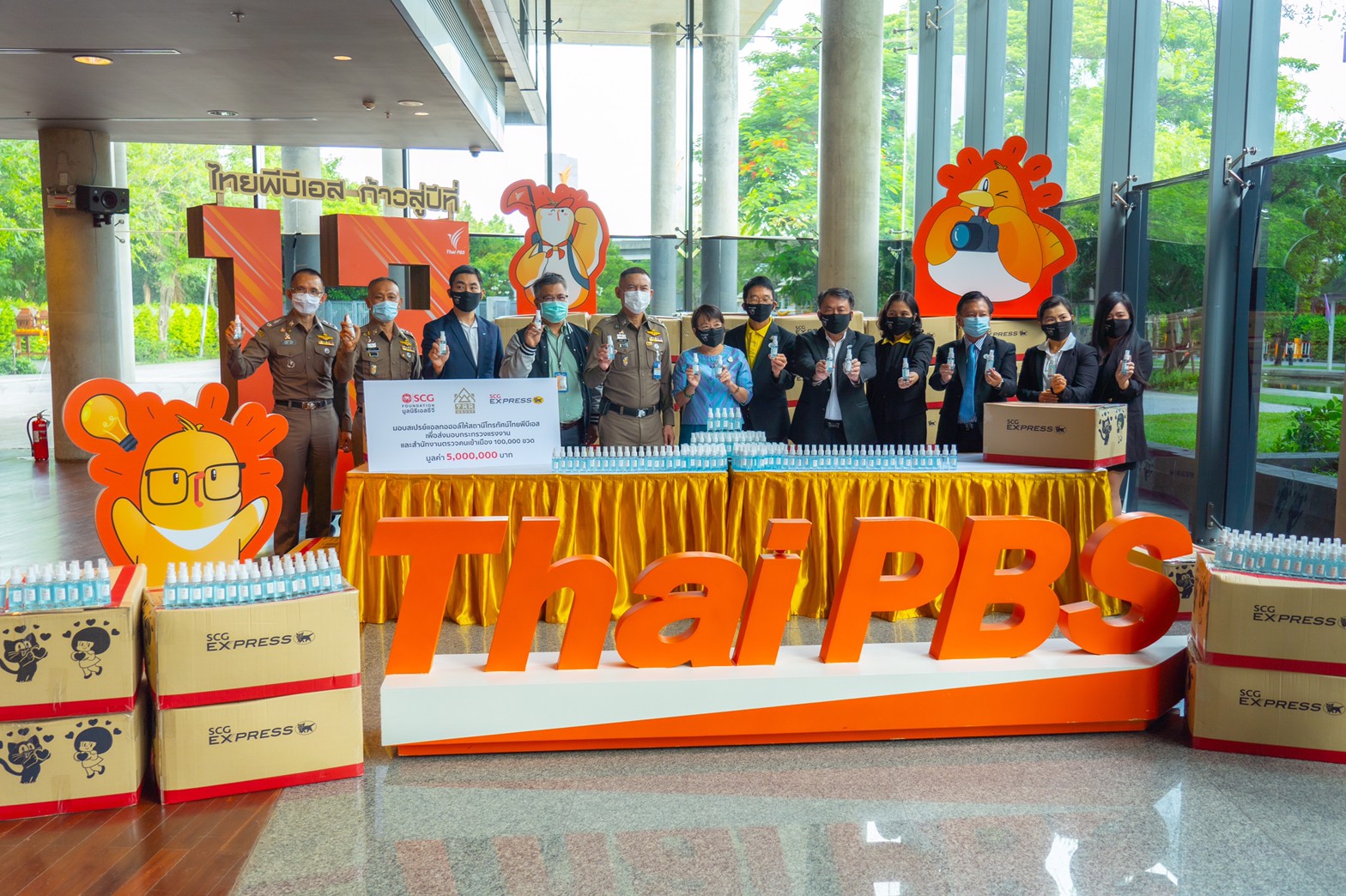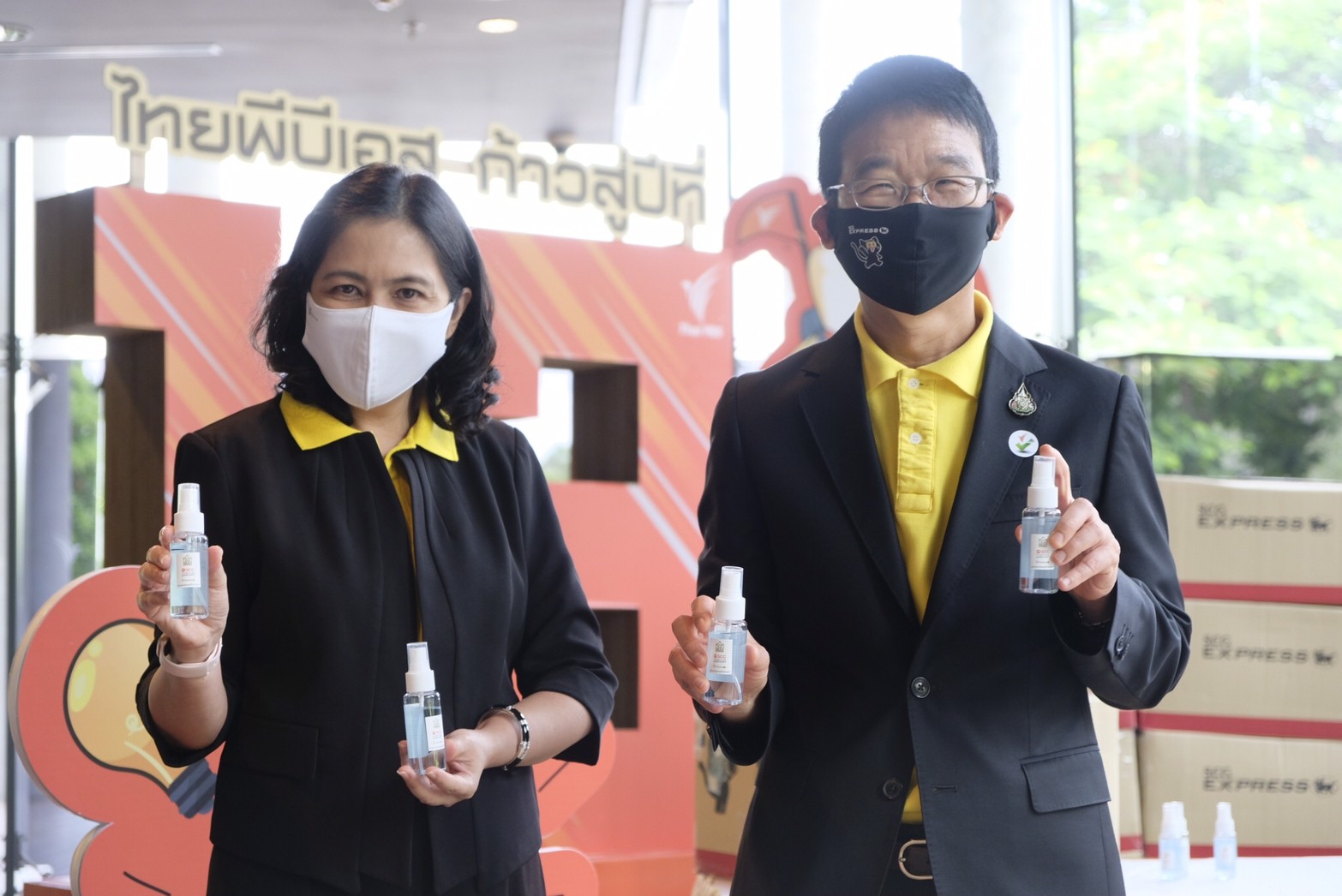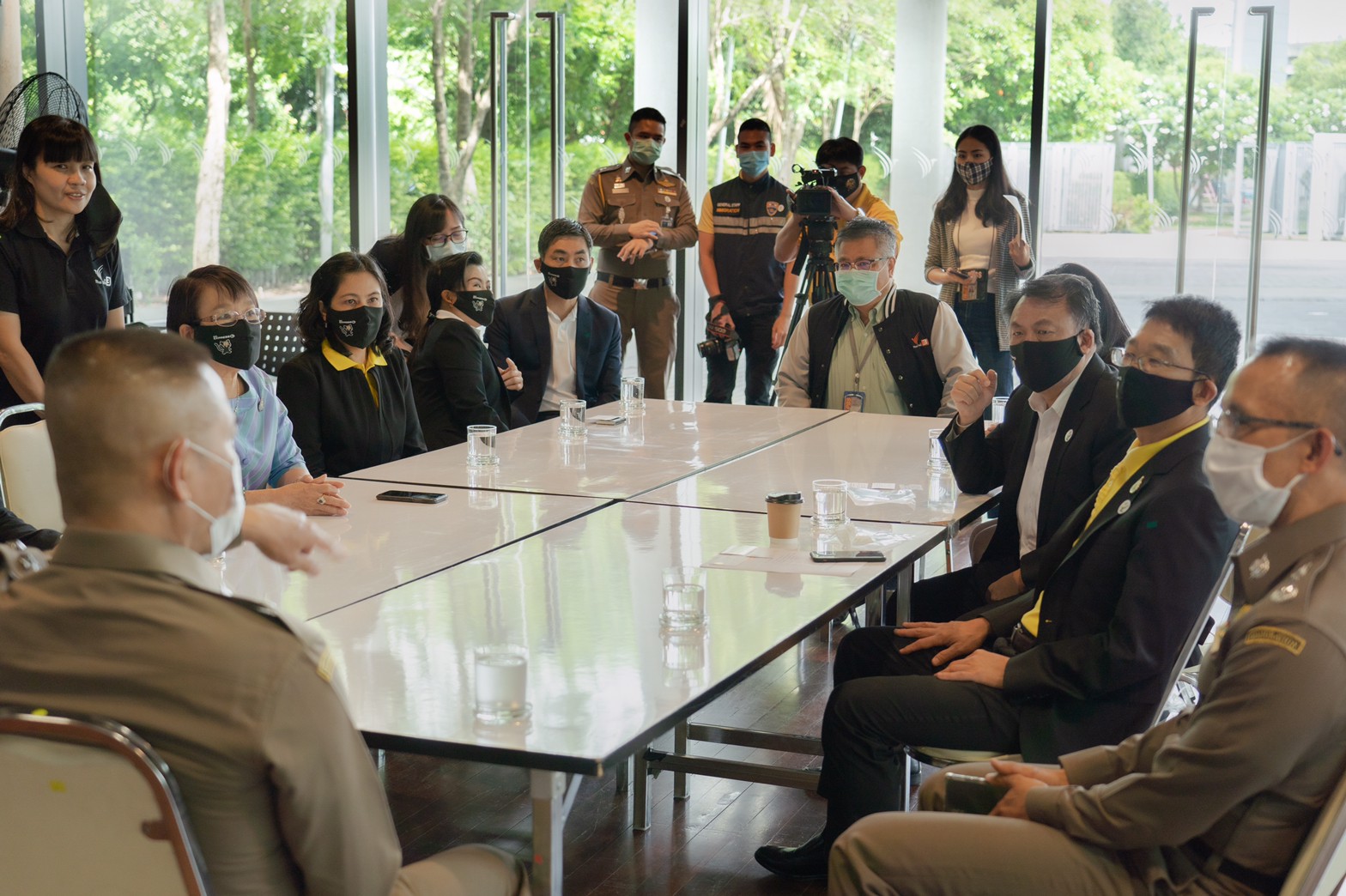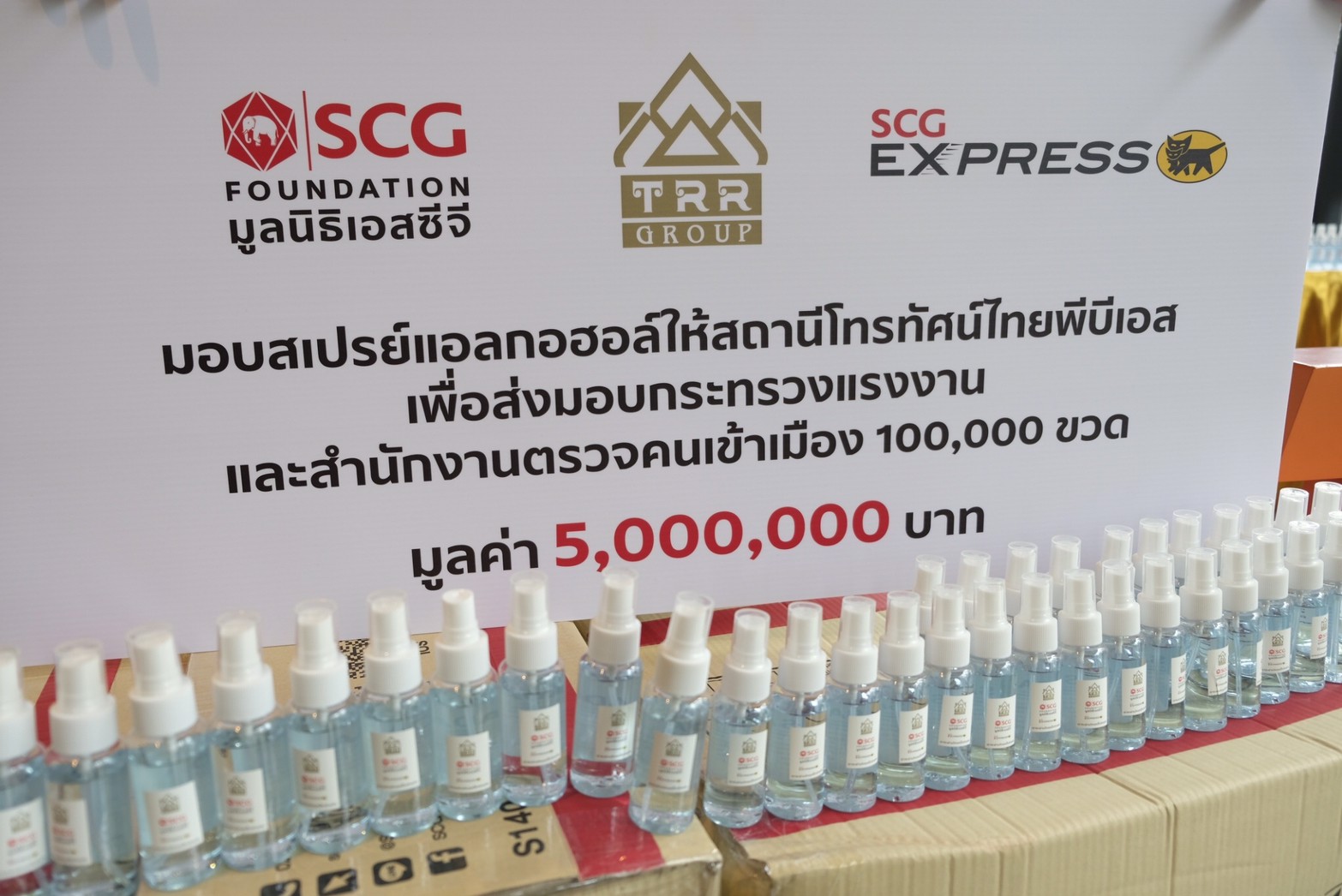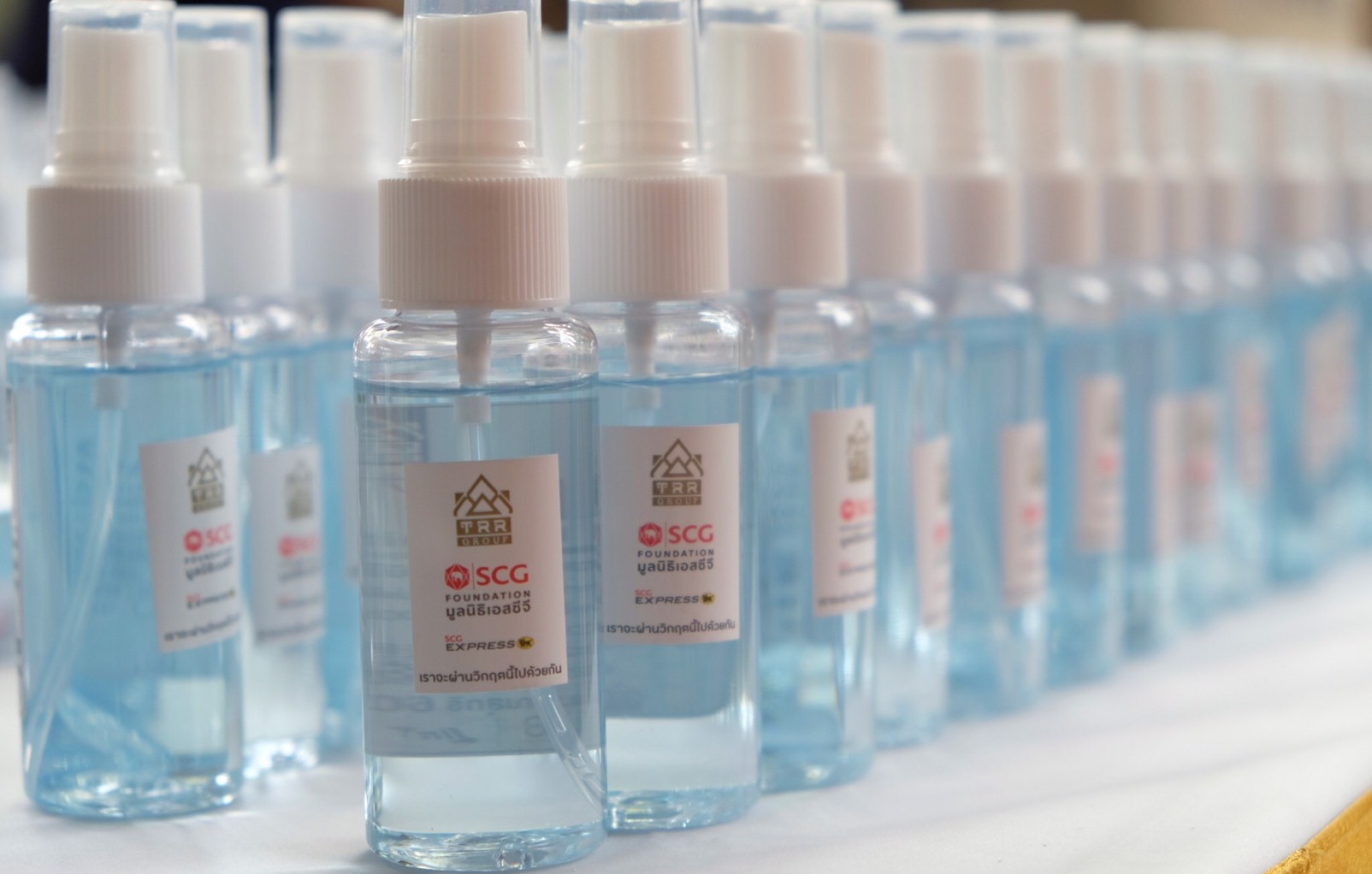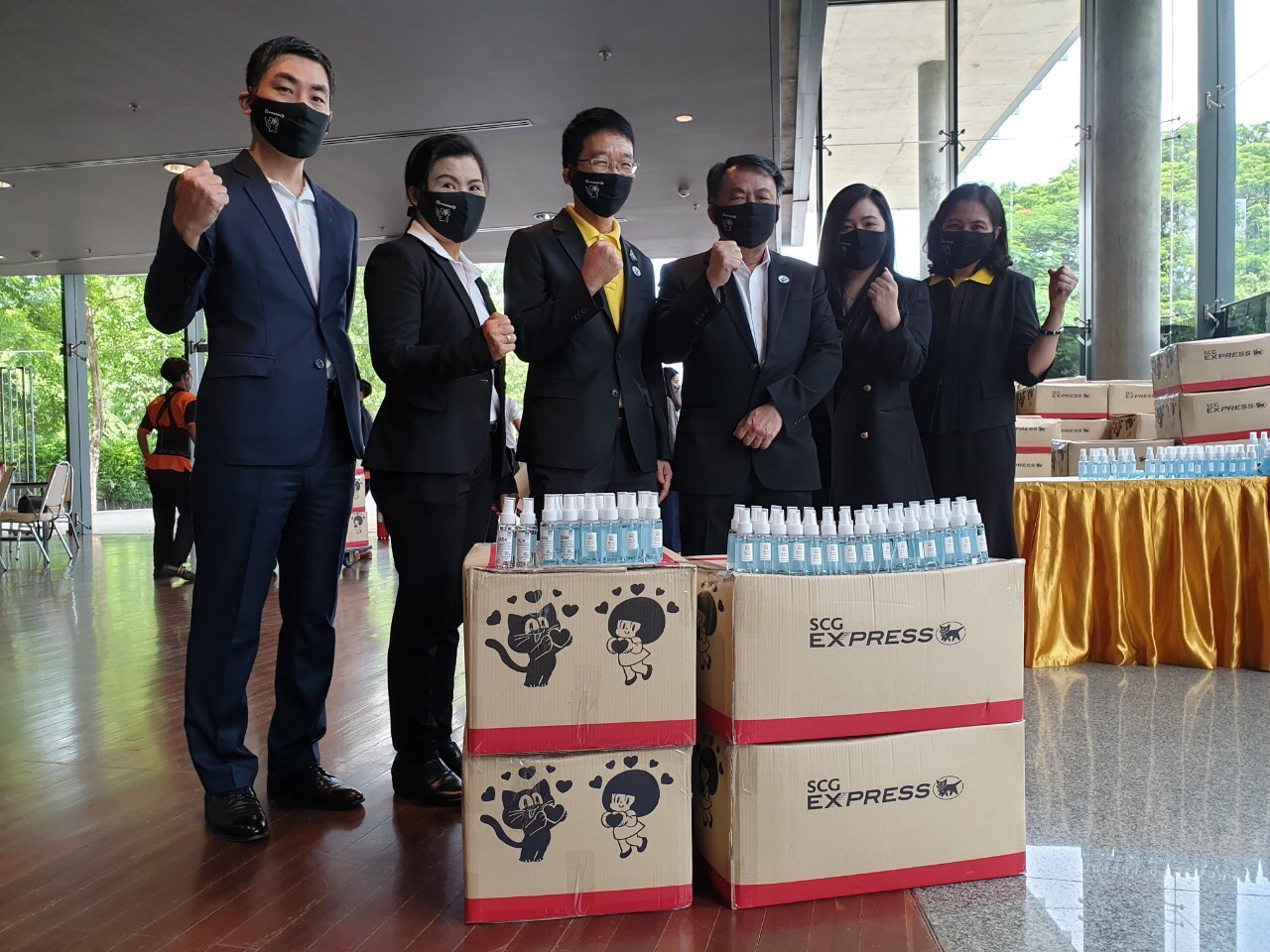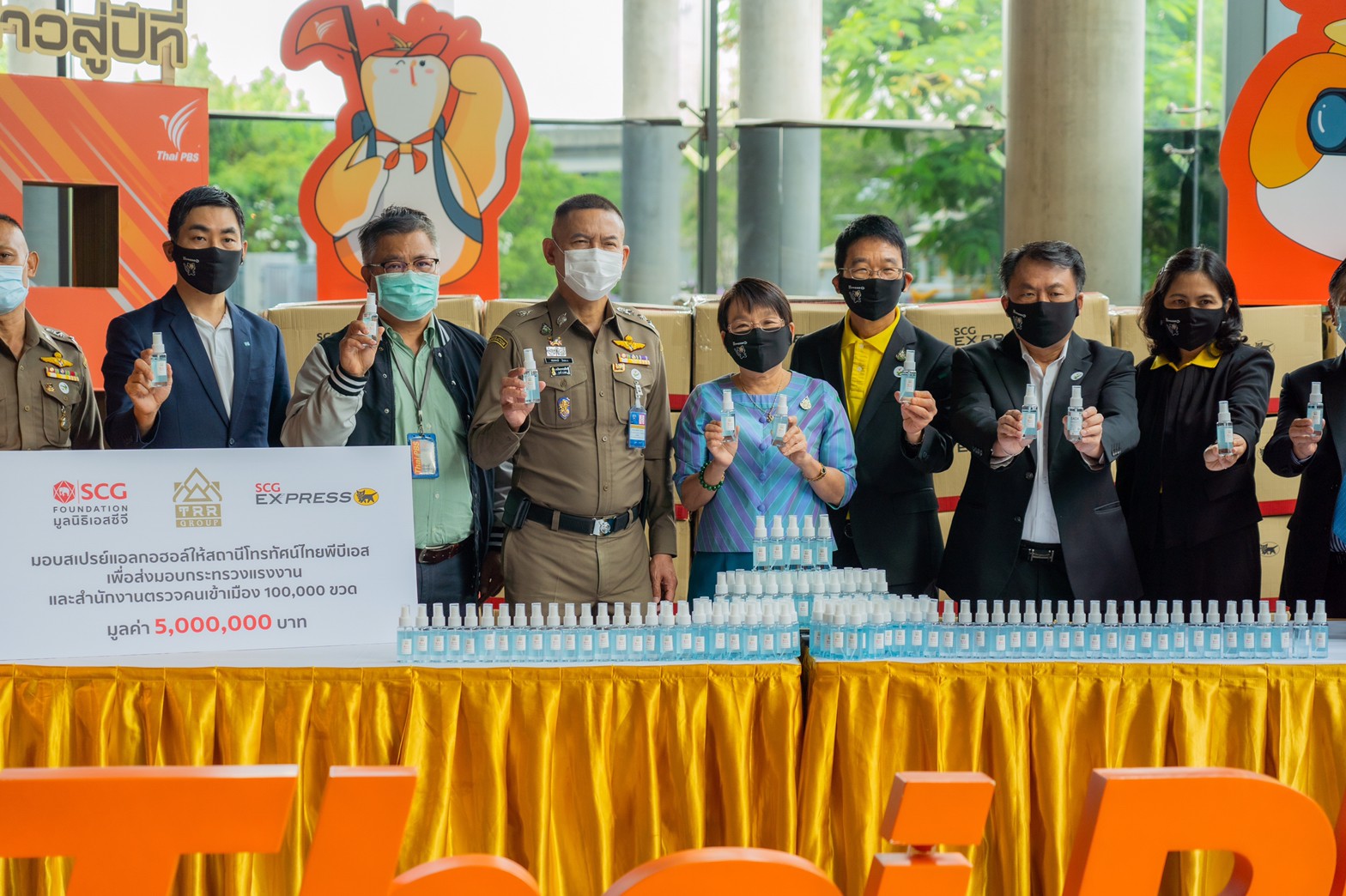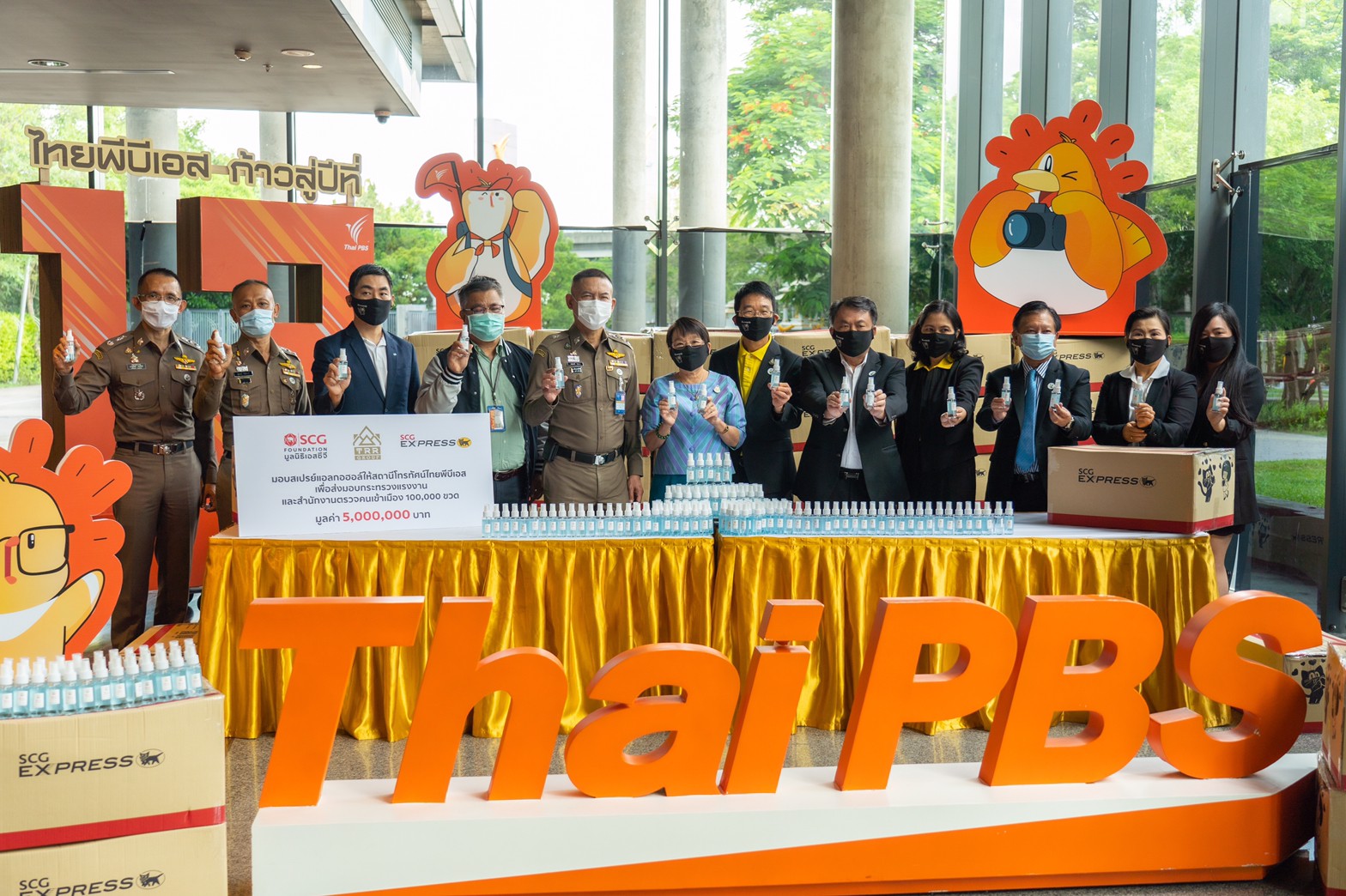 Crisis always brings opportunity, and this time it shines a positive light where we see individuals, groups, and organizations with different expertise coming together to help the country get through this crisis. Thai Roong Ruang Sugar Group, Thailand's fully integrated sugar business, joined hands with SCG Foundation and SCG Express, producing and delivering 100,000 bottles of 60 ml alcohol-based sprays to Thai PBS. Thai PBS will give the handout to the Immigration Bureau and Ministry of Labour for further distribution to officials facing a higher risk of infection and cross-border workers across the country.
Dr. Ukrit Asdathorn, Managing Director of Thai Roong Ruang Energy Co. Ltd, a bagasse-based ethanol producer, a subsidiary of Thai Roong Ruang Sugar Group, said that "The partnership was forged in March in the wake of alcohol shortage. We realize that hospitals, healthcare workers, and staff at state quarantine facilities are dedicated frontline workers. The company is temporarily licensed by the Excise Department to produce alcohol for sanitation purposes. We straightaway delivered alcohol to hospitals and relevant units working at state quarantine facilities. Until now, over 70,000 liters of alcohol are provided out of the estimated demand of 100,000 liters, of which we are delivering at the receivers' convenience and requirements. We would like to thank the companies for the support of tanks and glycerol, which were hard to find at the time. With the support, we manage to deliver alcohol to over a hundred hospitals and relevant units."
"Now, the shortage of alcohol has subsided; the next goal for all Thais is to prevent a new wave of COVID-19. We understand that some Thais do not have access to alcohol, so we partnered with SCG Foundation to make alcohol-based sprays to keep the hygiene practices intact and remain guarded while helping one another stop COVID-19 from returning," said Dr. Ukrit.
Mr. Yuttana Jiamtragan, Director of SCG Foundation, said, "The foundation has aided and protected healthcare workers from the risk of infection by equipping them with COVID-19 innovations at hospitals nationwide worth over 60 million Baht. The innovation series include Mobile Isolation Unit, Patient Isolation Capsule, Dent Guard, and 600 sets of item kits (Or Sor Mor or VHV Kits) in the express of concerns and gratitude toward the community heroes, Village Health Volunteers (VHVs)"
"The pandemic situation in Thailand has improved as the number of new cases has declined, but we have to stay vigilant and keep our guard up. SCG Foundation and Thai Roong Ruang Sugar Group have collaborated to produce alcohol-based sprays and donated them to the Ministry of Labor and Immigration Bureau. The items will be further distributed to officials and individuals facing heightened risks of infections due to the nature of social contacts in daily operations. This is a dedicated group of people working since the outbreak of the disease. At the same time, the alcohol-based sprays will be given to officials at Immigration Division and Social Security Office across the country and vicinity areas, Department of Employment, Labour Checkpoint, and Employment Office nationwide. The efforts aim to reduce the risk of infection and accommodate safer border-crossing with SCG Express collaboration to deliver alcohol-based items free of charge. And importantly, we would like to thank Thai PBS for mediating the handout to improve the safety of Thai people," said Mr. Yuttana.
Apart from this handout, Thai Roong Ruang Sugar Group and SCG Foundation plan to distribute 100,000 alcohol-based sprays to aid the underprivileged people such as visually impaired people, School for the Blind, and people in a slum area who have poor access to alcohol sprays. The support aims to secure hygienic well-being and prevent the second wave of infections.
Although Thailand's overall situation has improved, we need to remain vigilant because various parts of the world are facing a continued surge in infections. And it is the mutual responsibility of all Thais to take care of themselves and one another to avoid burdening medical resources. Thai Roong Ruang Sugar Group, SCG Foundation, and SCG Express hope everyone to stay safe from COVID-19, and we will get through this crisis together.